ALACHUA, FLORIDA
Alachua, Florida Things To Do, Lodging, Dining, & Real Estate At End Of Article
---
Where Is Alachua, Florida?
---
Alachua, Florida is a city of 11,000 located about 16 miles northwest of Gainesville in Alachua County.  The name apparently derives from the Seminole-Creek word "luchawa" meaning jug.
Alachua City Hall
The jug in this case is a large depression or sinkhole in the ground about 2.5 miles southeast of Gainesville.
Alachua boasts a rich history that stretches back thousands of years. The Timucuan Indians were the first known inhabitants of the area.
These early Native Americans established a significant presence in what is now Northern Florida, with their population estimated to be around 200,000 at their peak.
The Timucuan society was highly complex and organized, with a sophisticated political structure and impressive agricultural systems, cultivating maize, beans, squash, and other crops.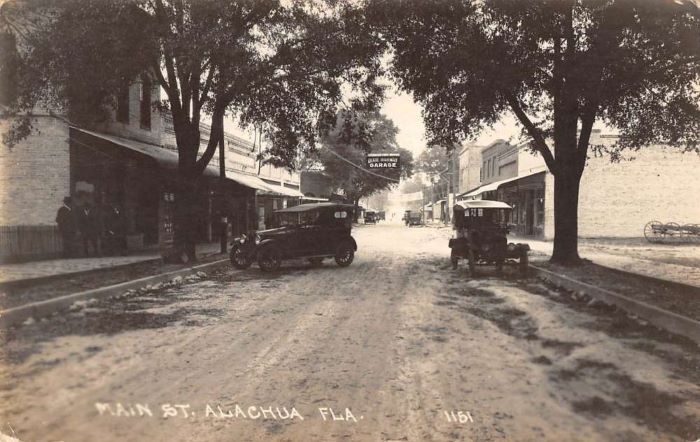 Main Street Alachua in the Early Days
In the 16th century, Spanish explorers arrived and initiated contact, which, over the ensuing years, led to the unfortunate decline of the Timucuan population due to diseases, warfare, and enslavement.

In the 1800s the Creek and Seminole tribes began to settle in the area.  In the 19th century, the town of Alachua was established, becoming an essential hub for cotton and cattle industries.
The early settlers of Alachua contributed to the development of the local economy, influencing its agricultural focus.
With the advent of the railroad in the late 1800s, Alachua became a significant center for shipping goods and products, further bolstering its economic growth.
The 20th century saw Alachua transition from an agricultural town to a more diverse economy, embracing various industries such as manufacturing, healthcare, and education.
Despite these changes, the city has managed to retain its historical charm, with many buildings and sites bearing testament to its past.
Alachua's rich history is still evident today, providing a unique backdrop to its contemporary lifestyle.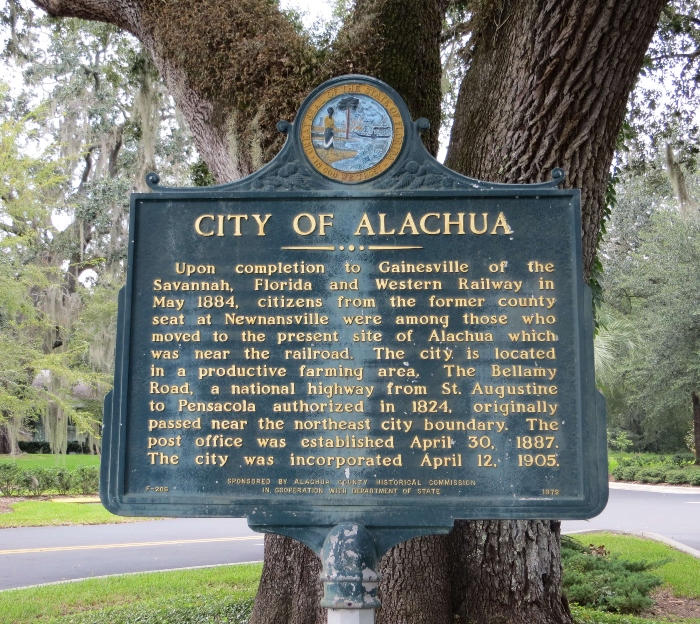 Alachua Historical Marker
Fast forward to today, Alachua is a charming city that successfully merges history with modernity. A stroll down Main Street reveals a blend of historic buildings and modern amenities.

The city offers a wide range of shops, from quaint boutiques and antique stores to well-known retailers. Local eateries offer a diverse culinary scene, with options ranging from traditional Southern cooking to international cuisines.
Whether you're in the mood for a quick bite at a family-owned diner or a gourmet dinner at a trendy restaurant, Alachua has got you covered.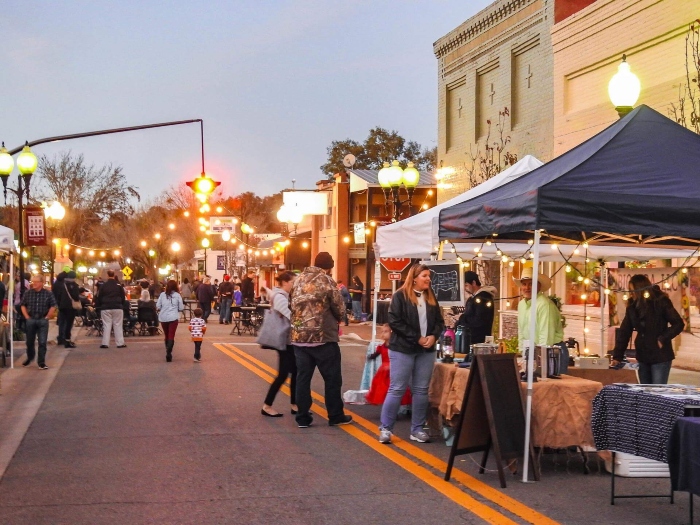 Downtown Alachua
The city's economy is diverse, with several sources of employment.

Alachua is home to Progress Corporate Park, one of Florida's leading biotechnology hubs, hosting numerous life sciences companies.
The University of Florida, located nearby in Gainesville, is another significant employer, offering a range of job opportunities in education and research.
Alachua Home
Additionally, the city's proximity to Gainesville provides residents with access to a broader labor market, including healthcare, government, and retail sectors.

In terms of lifestyle, Alachua is a place where small-town charm meets natural beauty. The city is committed to maintaining its green spaces, with numerous parks and trails providing ample opportunities for outdoor activities.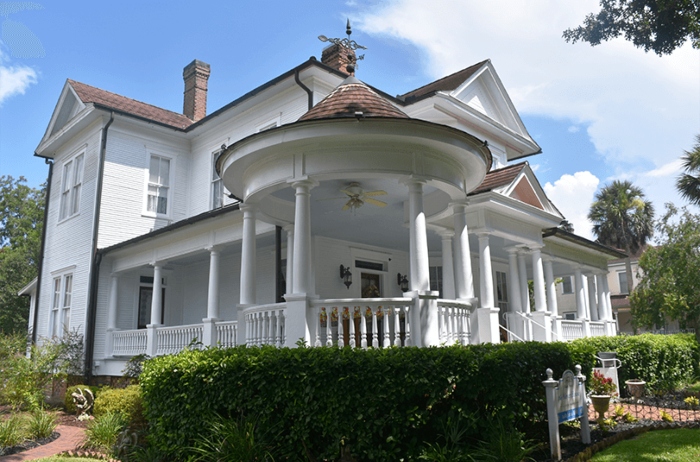 Alachua Home
The city's active community calendar, featuring annual events and festivals, further enhances the quality of life in Alachua. All these elements combined make Alachua a desirable place to live, work, and visit.
---
THINGS TO DO IN ALACHUA, FLORIDA
San Felasco Hammock Preserve State Park (12720 NW 109 Ln, Alachua, FL 32615): This state park is one of the largest preserved hardwood forests in Florida, providing a wealth of hiking and biking trails for outdoor enthusiasts.
Alachua Conservation Trust (7204 SE County Road 234, Gainesville, FL 32641): Just south of Alachua, this Trust protects the natural and historic landscapes in north-central Florida. It's a wonderful place to explore nature, with its wildlife habitat and historic properties.
Mill Creek Preserve (2301 NW 194th Terrace, Alachua, FL 32615): This beautiful nature preserve spans over 1,200 acres, offering several miles of hiking trails through different ecosystems.
Downtown Alachua (Main St, Alachua, FL 32615): Explore the heart of Alachua with its unique blend of historic buildings, quaint shops, and local restaurants, all while experiencing the town's welcoming community vibe.
Progress Corporate Park (12085 Research Dr, Alachua, FL 32615): Home to several biotech companies, a tour of this park offers a glimpse into Alachua's thriving modern industries.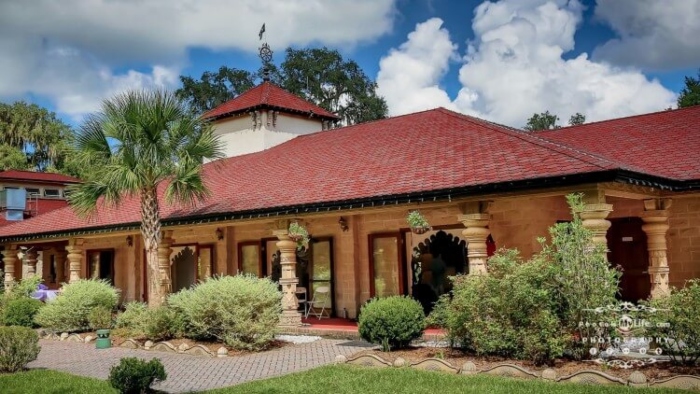 Hare Krishna Temple
Hare Krishna Temple (17306 NW 112 Blvd, Alachua, FL 32615): Visit this peaceful sanctuary, known for its beautiful gardens, and learn about the Hare Krishna movement.
Alachua Sink (Alachua, FL 32615): This sinkhole located on private land can be viewed from the roadside, providing a window into the unique geological features of the area.
Conestogas Restaurant (14920 Main St, Alachua, FL 32615): Step back in time at this traditional American restaurant set in a historic building, known for its steak and southern comfort food.
Hal Brady Recreation Complex (14300 NW 146 Terrace, Alachua, FL 32615): This family-friendly complex offers a multitude of sports facilities, including fields for soccer, baseball, and football, along with tennis courts and a playground.
---
 ALL ABOUT ALACHUA, FLORIDA
---
ALACHUA, FLORIDA INTERACTIVE GOOGLE MAP
---
---
---

Our Facebook page has more than 129,275 followers who love off the beaten path Florida: towns, tourist attractions, maps, lodging, food, festivals, scenic road trips, day trips, history, culture, nostalgia, and more.  We post articles every day.  Please check it out and if you like it, we would appreciate a "like" from you.
---
By Mike Miller, Copyright 2009-2023
Florida-Back-Roads-Travel.com
Florida Back Roads Travel is not affiliated with or endorsed by Backroads, a California-based tour operator which arranges and conducts travel programs throughout the world.