FLORIDA ROAD TRIP CARS
By  Mike Miller January 2, 2023

The home page of this website mentions that I've driven 2,000,000 miles in Florida in a variety of different cars.  I love cars, so it's easy for me to remember every single one.
I've had 37 cars and trucks.  Maybe I've missed one, but I don't think so.
Back in my day, most high school kids didn't have cars.  The first car I purchased was in 1960 shortly after I joined the Navy.  It was a 1953 Porsche.  I loved it and should have kept it.

My most recent cars are the ones I still drive on a daily basis:  a 2009 Toyota Corolla and a 2016 Honda HR-V.  
I changed the oil and filters and rotated the tires on all of my cars every 3,000-5,000 miles, even the LEMONS.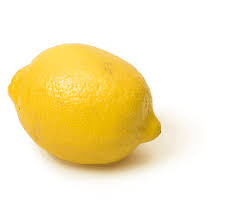 I have only owned 4 cars over the years that I've considered to be outright lemons.  You will learn about them in the list below.
---
Here's the list and I hope you enjoy reading about these cars, some good and some bad.  The cars are listed in order of year I bought them.

---

1953 Porsche.  It was 7 years old when I bought it in 1960 for $1200.  I made my first long road trip in it from Pensacola to Jacksonville Beach. I sold it in 1962.  Wish I still had it, a collector's item.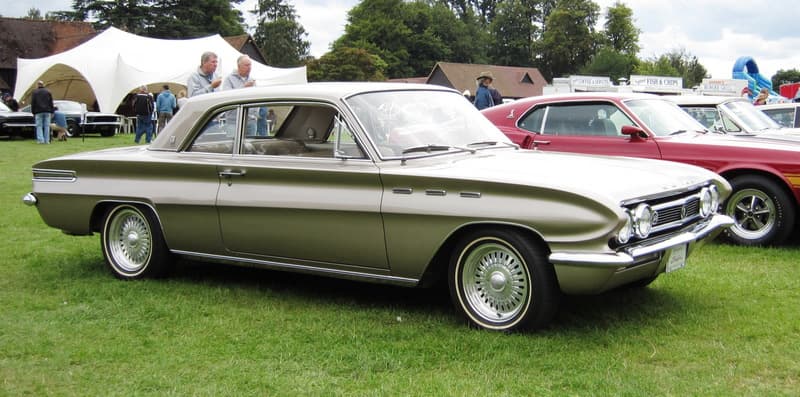 1961 Buick Special.  This car had an aluminum engine block.  Sometimes the engine would stop at highway speeds.  On the average, however, it worked pretty well and was safe and economical.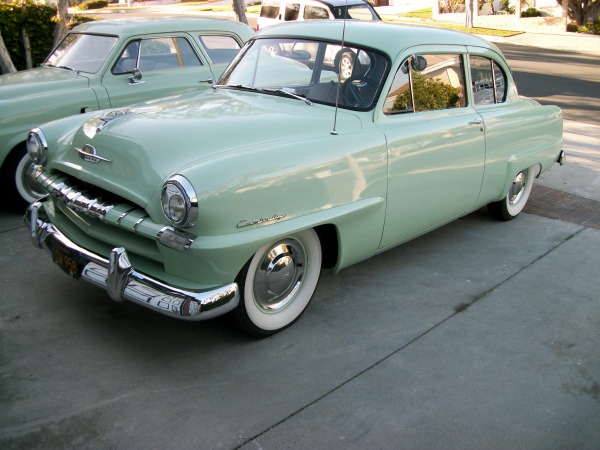 1953 Plymouth Coupe.  I needed a cheap car to run around in, and this fit the bill.  I bought it in 1962 for $200.  Inflation being what it is, that was probably about $2000 back then.  It was a good car and gave me no problems.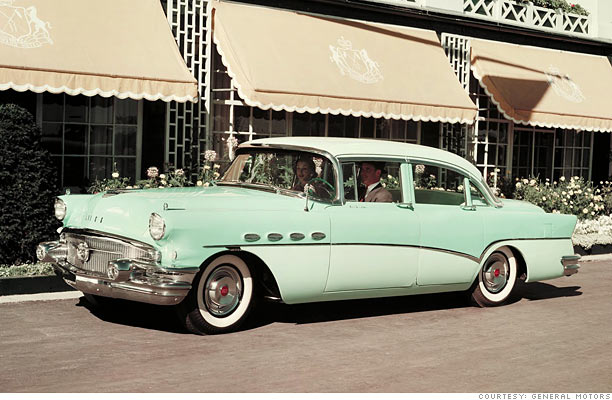 1955 Buick Roadmaster was 8 years old when my father-in-law gave it to me. It was my daily driver for a couple of years.  It did not get good gas mileage, but it was safe and comfortable on the road.

1963 Volkswagen Beetle was the first new car I ever bought.  It was just before going to college, and was the most economical car I've ever owned.  Its cost brand new with tax, tag, title, dealer's fee and all was $1810.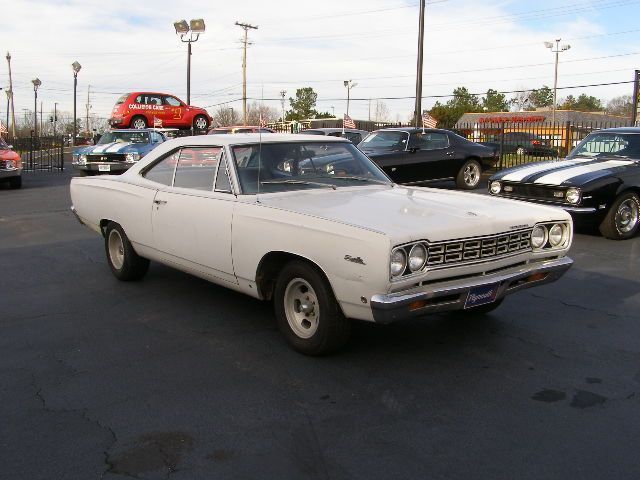 1968 Plymouth Sport Satellite.  First car after college;  bought it new, and it ran great and was fast.  Sold it to a friend who remained my friend.  I think it had about 150,000 miles on it when I sold.
1970 VW Beetle.  Bought this new in 1970.  My old 63 Beetle was just too raggedy looking to drive, so I bought this as my drive around Florida car and one I wouldn't be ashamed to take a client to lunch in.  It was a good car.

1970 Ford F100.  This is one of 15 pickups I bought for the firm I was working for during the construction of Walt Disney World.  Bought new in 1969 from a Winter Garden dealer and I think it cost about $2,000.
1970 Ford Bronco.  My boss got promoted and moved to Atlanta, so I got to use his Bronco.  It was a great vehicle and it hauled me all over the state on good roads and bad.  Gas mileage wasn't great, but I was on company expenses anyway.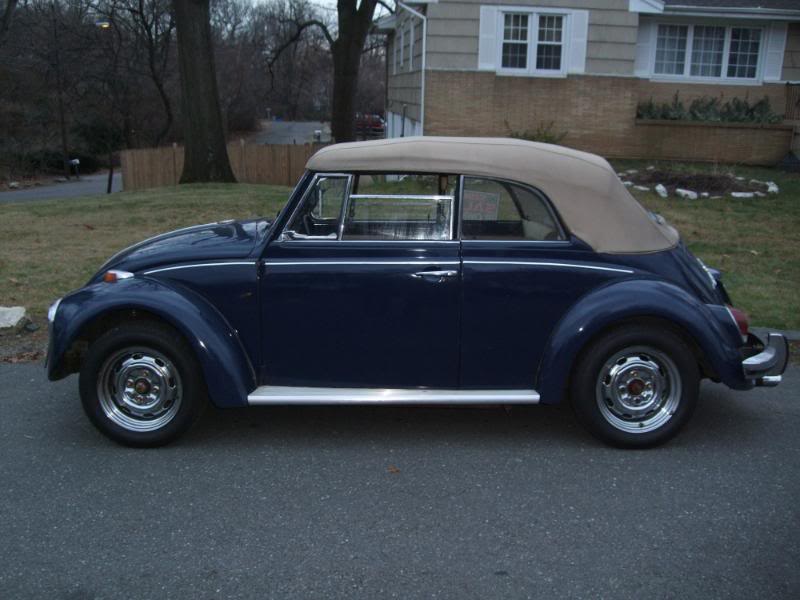 1969 VW Beetle Convertible.  A friend of mine was single and wanted a flashier car, so he sold me his Beetle convertible.  It was fun to drive with the top down and was economical.  The flashier car got him a wife, but he missed the convertible.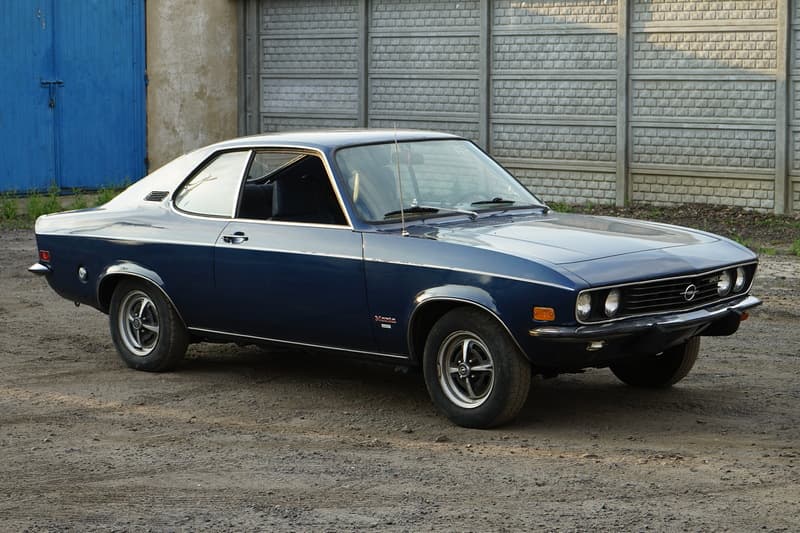 1974 Opel Manta.  I bought this new from Orange Buick in Orlando.  It was a pretty fun car to drive, but needed two valve jobs during my period of ownership.  Not quite a lemon, but not at the top of my good car list either.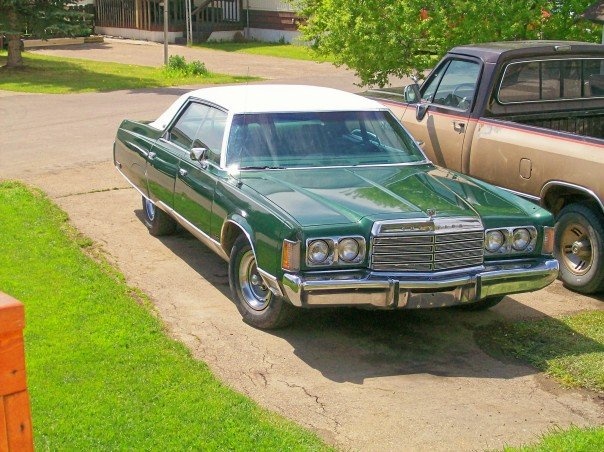 1974 Chrysler New Yorker.  This was another company car.  It was big and luxurious.  I once drove it from Holopaw to Okeecheebee in slightly more than 45 minutes on US-441.  The only place I had to slow down was Yeehaw Junction.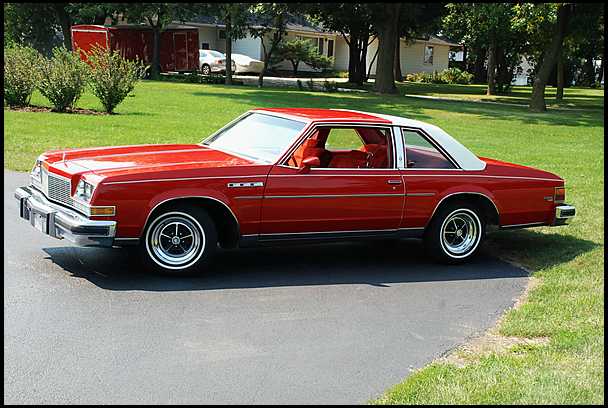 This 1977 Buick LeSabre was purchased new at Orange Buick in Orlando.  It was economical for a big car, a good road cruiser.  I gave it to my daughter as a gift for high school graduation.  She named it "Big Red".
1965 Chevy Malibu.  I bought this from a neighbor but didn't get to drive it too long.  I loaned it to my girl friend's teen age son. He parked it by the side of a road and somebody hit it and totaled it.  He wasn't in it.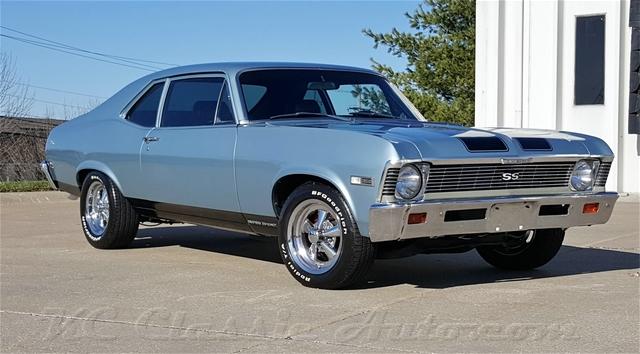 1968 Chevy Nova.  Got a real good price on this and drove it for awhile then sold it for a profit.  I didn't do that very often, unfortunately.  Not one of my favorite cars.

1970 Dodge Aspen.  Bought this in 1977 as a family car.  Dull to drive, but safe, reliable and economical.  Never had a mechanical problem.  Plenty of room for family and all their stuff.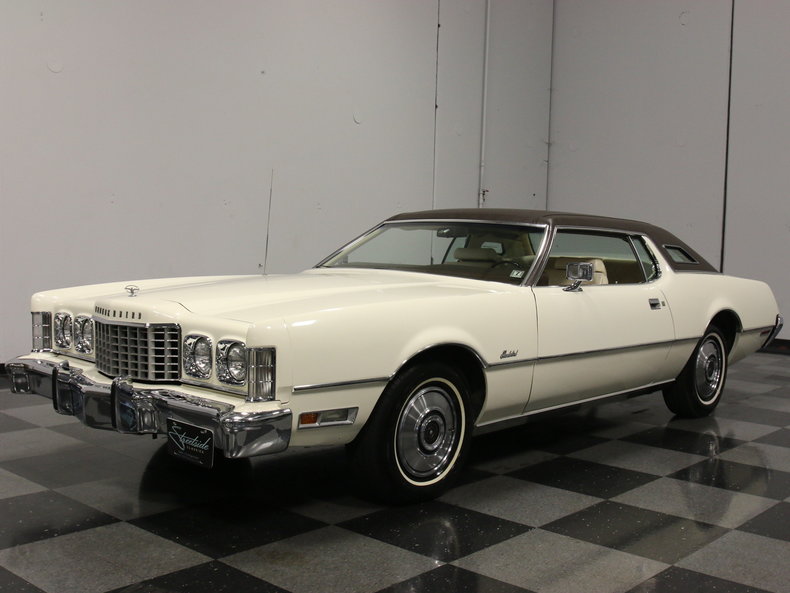 1973 Ford Thunderbird.  Very strong car, I bought it used in 1978 and it gave me good service.  Was fun to drive but not too economical.  It had power everything, and was very reliable.  A good road car.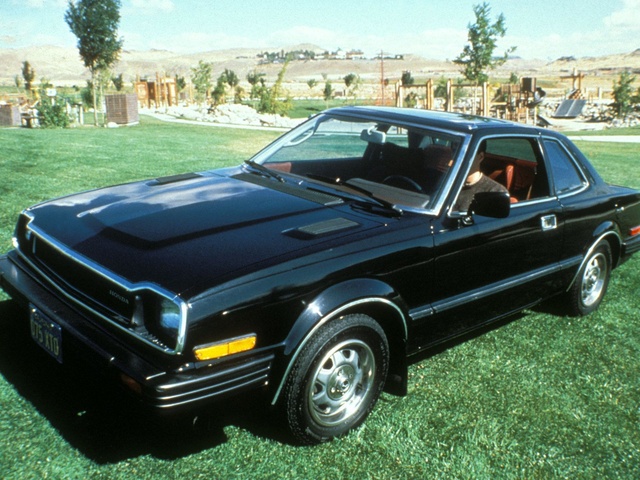 1979 Honda Prelude.  This was a brand new exciting car that I thought would be a keeper.  It drove well and I put a lot of miles on it, but the body completely rusted through in one year. Dealer fixed it on warranty once, but the fix was no good and he wouldn't fix it again.  LEMON.
1978 Corvette

1978 Corvette was a 25th anniversary edition that I bought when it was a few years old.  It was comfortable for me when I was younger.  It was a delight to pass old timers in their RVs on two lane roads.

1979 Corvette.  This was another used one I bought after the first one.  It was great while it lasted.  An electrical fire somewhere under the dashboard caused the car to catch fire.  I watched helplessly by the side of the road as the car melted.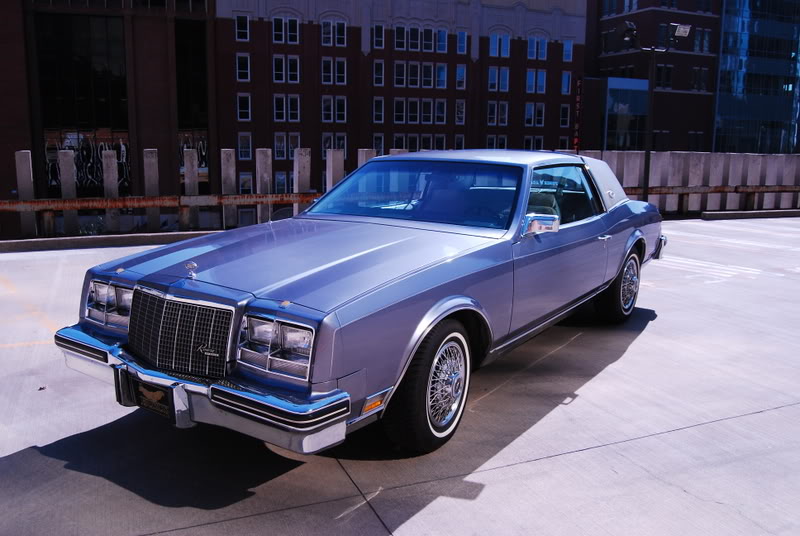 1982 Buick Riviera.  I bought this brand new.  It had a diesel engine, converted from a gas one, and was nothing but trouble from day one.  A mechanic told me the car's nickname was "36,000 mile throwaway".  I sold it at a huge loss and moved on.  LEMON.
1982 Pontiac Trans Am.  I bought this used but it was still pretty new and low mileage.  Very comfortable, fast, and fun to drive.  It made me identify with Burt Reynolds and Smoky and the Bandit.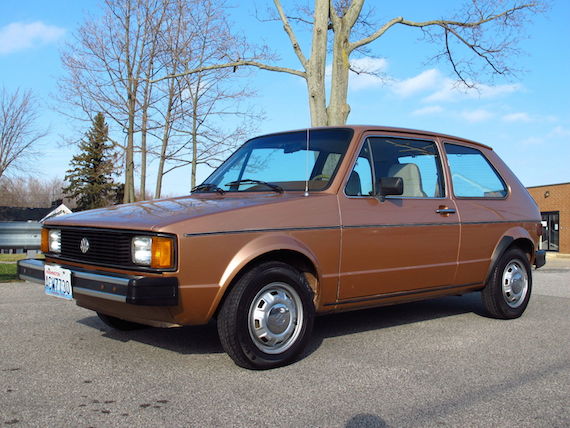 1982 VW Rabbit Diesel.  Bought this new.  It got fantastic mileage and I drove it all over the state.  It had very slow pickup, but was comfortable enough and very reliable.  Gave it to my daughter after replacing engine.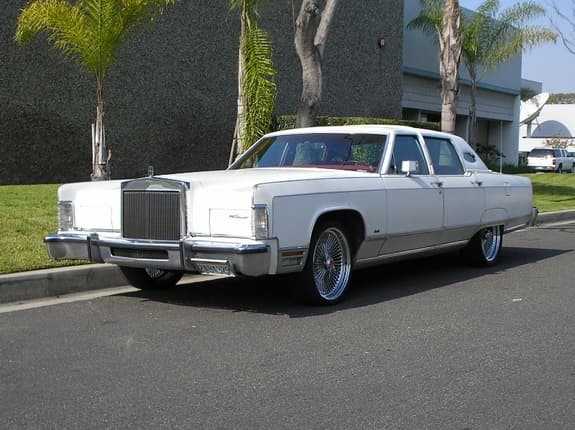 1977 Lincoln Town Car.  An elderly man from Kissimmee passed away and I bought this big boat from his widow.  It was fast and comfortable, but got lousy gas mileage.  It went many miles.  I sold it to my brother, and it went many miles more.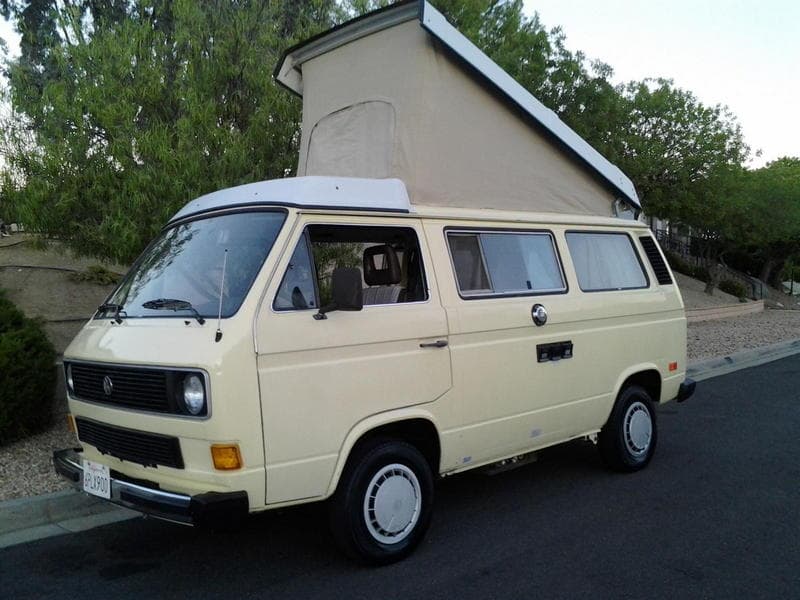 1984 Volkswagen Westphalia I bought new.  It was not super reliable mechanically, but it was a lot of fun to drive because of its carrying capacity and camping ability.  It was in this vehicle that I learned to love Florida State Parks and County Parks.  It was truly a home away from home.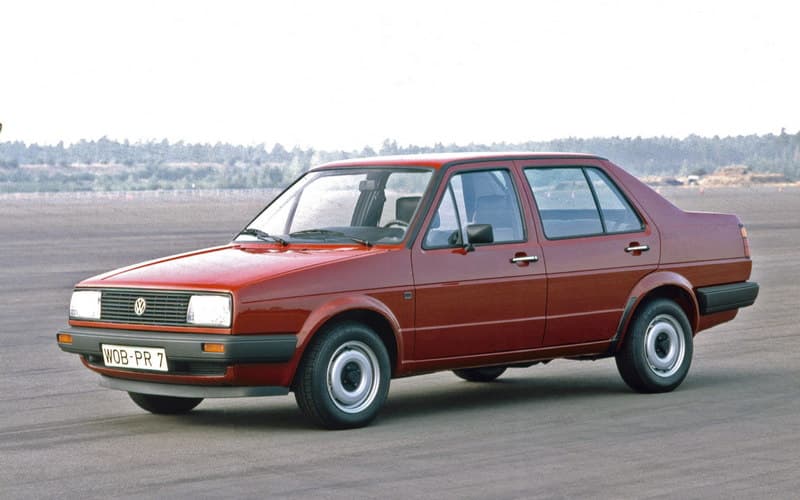 1984 Volkswagen Jetta.  Bought new, just a utilitarian work car.  It was kind of dull, but got good mileage and did the job. A bad omen was when the driver's door handle fell off when the salesman opened the door for me.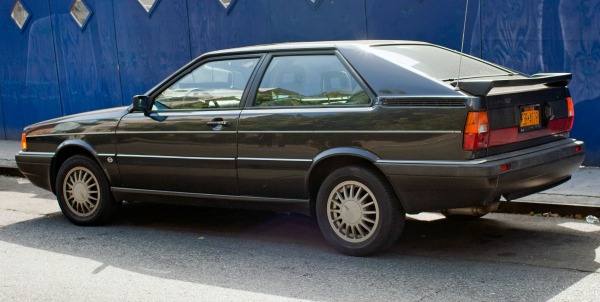 1986 Audi GT Sport Coupe purchased in 1987 in Melbourne, Florida.  It is one of the best handling cars I've ever owned and had gone more than 200,000 miles when I traded her in.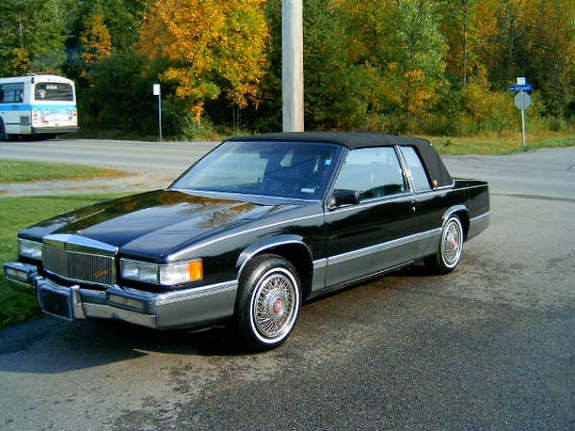 1989 Cadillac Coupe de Ville.  I bought this car in 1993 and it was a good car up until the very end.  The transmission finally failed at about 150,000 miles.  I replaced with a rebuilt one that only lasted a year.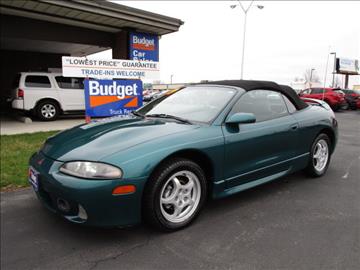 1999 Mitsubishi Eclipse.  This convertible looked great when I bought it in 2000.   Lesson to be learned;  I bought during the Florida dry season.  Along came the rains and it was constantly soaked.  It had been in a roll over accident that sprung the convertible top frame.  Too expensive to fix.  LEMON.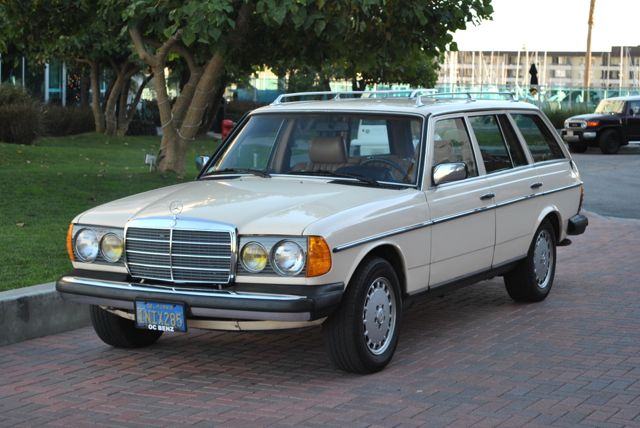 1985 Mercedes 300TD.  The Eclipse convertible was useless in the rain, so I bought this work horse diesel in 2000.  It did a good job, and got great mileage.  I sold it to a friend who is still driving it after 300,000 miles.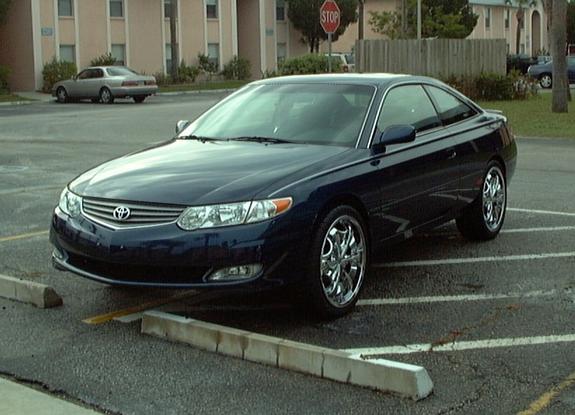 2002 Toyota Solara.  Bought new in 2002, this was a fantastic car.  It was comfortable, economical, and lasted a long time.  I sold it at 160,000 miles in 2008 and the new owner drove it until the odometer read more than 200,000.
2008 Toyota Prius.  Purchased new in 2008, this car was comfortable and easy to drive.  On a trip to Michigan and back with my two big sons and two grand kids and luggage, it got 47 mpg. I also used it for camping all over Florida.  There's an article on this website about camping in it.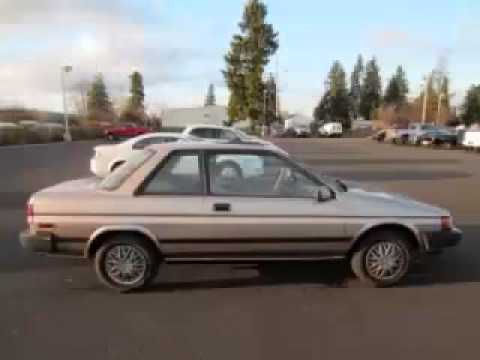 1990 Toyota Tercel.  I found this car on Ebay for only $1500.  I bought it in 2008 and drove it for less than one year.  It only had 90,000 miles.  I spent thousands on this lemon before finally forcing a dealer to let me trade it in on my next car.  LEMON.  
2009 Toyota Corolla.  I traded my lemon Tercel in on this car used in 2010 with 50,000 miles. It is still in daily use.  It's easy to drive and comfortable.  It has 175,000 miles and runs almost as quietly as the Prius did.  It is also very economical.  This might be a car I keep forever.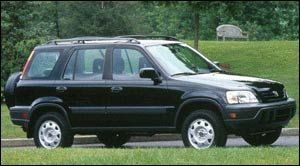 This 1998 Honda CRV is what I used until 1/31/2020 as my daily driver and road trip car.  It had 230,000 miles.  It was a good car, especially on camping trips, and holds a lot of stuff, but only gets about 23 mpg. 

This 2012 Honda CR-V was a beautiful car that I had to give back to the dealer after I owned it for only 6 days because I discovered a potential camshaft problem.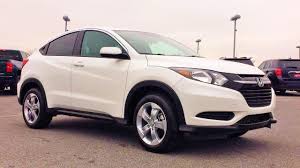 2016 Honda HR-V is the car I got in 2020.   A bit smaller than the CR-V, and gets better gas mileage.  I am hoping to get many years and miles out of this car. This is the car I currently use to roam around Florida while averaging 37 mpg.
---
My experience with these cars has led me to Toyota and Honda in recent years for reliability.  I expect to get more than 200,000 miles per car. 
Here is an infographic from VisualCapitalist.com showing the longest lasting cars.
---
---

Our Facebook page has more than 128,577 followers who love off the beaten path Florida: towns, tourist attractions, maps, lodging, food, festivals, scenic road trips, day trips, history, culture, nostalgia, and more.  We post articles every day.  Please check it out and if you like it, we would appreciate a "like" from you.
---
By Mike Miller, Copyright 2009-2023
Florida-Back-Roads-Travel.com
Florida Back Roads Travel is not affiliated with or endorsed by Backroads, a California-based tour operator which arranges and conducts travel programs throughout the world.