21 MOVIES MADE IN FLORIDA
Jacksonville, Florida was a major film making location in the early 1900s.  It had the title of "Winter Film Capital of the World."
More than 30 movie studios operated in Jacksonville at one time.
The first silent film studio opened in 1908.  The others that followed included Metro Pictures that evolved over the years into MGM.
In 1914, Oliver Hardy began his career in Jacksonville.  Other stars included Rudolph Valentino, Lionel and Ethel Barrymore, and others.
An interesting operation was Norman Studio.  It was one of the first to produce "race films" starring African American actors.
Unlike the many stereotypical roles usually played by blacks, the Norman films portrayed them in positive roles.
The Norman Studios five building complex in Jacksonville's Arlington neighborhood has been preserved
It is currently in the process of being turned into a museum and educational complex.
Although Florida was just as important as California in the beginning of the industry, many studios began moving to Hollywood in the 1920s.
Even though most of the studios bailed out, there continued to be a lot films made in Florida. 
The climate and vegetation was perfect for jungle movies like Tarzan and the many murky ponds, lakes, and rivers were a great home for "The Creature from the Black Lagoon."

The many wild monkeys living along Silver Run and the Ocklawaha River were early movie actors who escaped and have lived happily ever after pestering boaters along the rivers.
Many of the movie posters shown on this page are part of the Museum of Florida History's permanent collection of Florida movie memorabilia.

1. THE YEARLING
The Yearling was a Pulitzer Prize winning novel by Marjorie Kinnan Rawlings.  The movie of the same name was filmed in the Ocala National Forest and features Gregory Peck, Jane Wyman, and Claude Jarman, Jr.
2. BENEATH THE 12-MILE REEF
This was filmed around Tarpon Springs and has some great scenes of what the city looked like when the film was made. It has sponge diving scenes and stars Robert Wagner, Terry Moore, and Gilbert Roland.
3. CREATURE FROM THE BLACK LAGOON
This film features Ricou Browning as the creature and Richard Carlson and Julia Adams as the hero and heroine.  It was made in the 1950s and was filmed largely in Wakulla Springs.  Two sequels were made of the film
4. THE ROSE TATTOO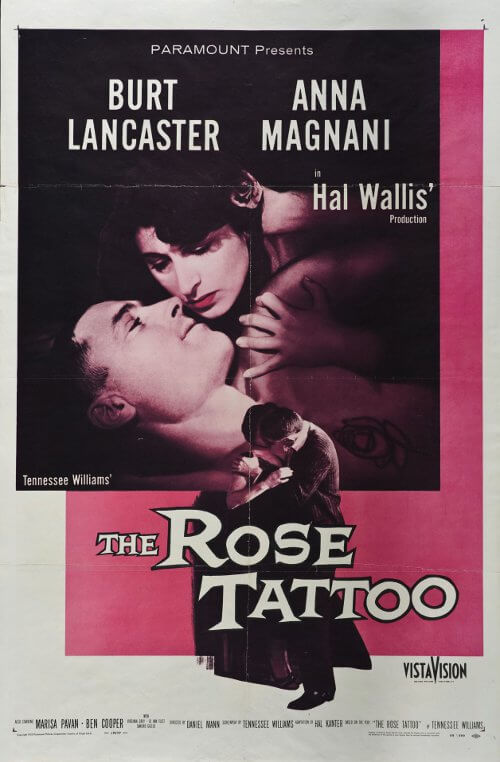 The film was based on a play by Tennessee Williams, who lived in Key West.  The film was made largely around Key West and starred Burt Lancaster and Anna Magnani.  Anna won the only Oscar for Best Actress for any film made in Florida.
5. OPERATION PETTICOAT
Cary Grant and Tony Curtis were great comedic actors in this film that was one of the biggest box office hits of 1959.  Most of the movie was filmed in Key West.  Key West has many naval installations which were good backdrops for the film.
6. WHERE THE BOYS ARE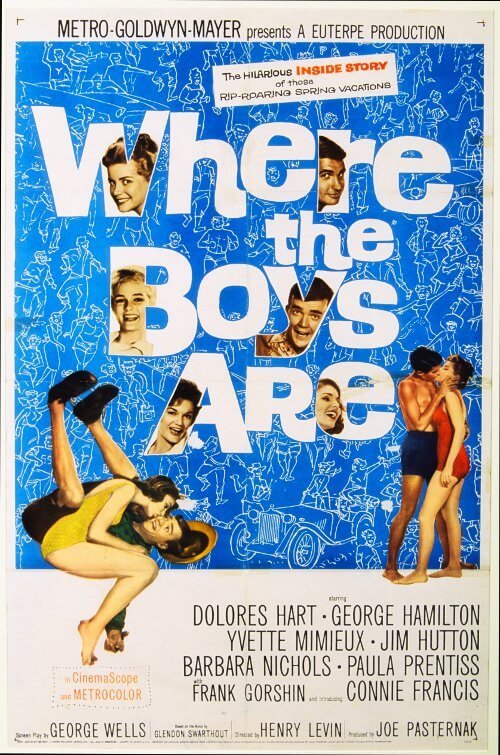 Fort Lauderdale splashed on the national scene with this movie starring George Hamilton, Connie Francis, Jim Hutton, Dolores Hart and others.  The film was so popular that the year after its release Fort Lauderdale became the spring break destination for thousands of college kids and stayed so for many years.
7. FOLLOW THAT DREAM
Elvis made this flick based on a Richard C. Powell novel, "Pioneer Go Home."  It stars Elvis Presley and Joanna Moore along with Arthur O'Connell and others.  It was filmed in Yankeetown, Ocala, and Inverness.
8. PT109
The movie tells the true story of President John F. Kennedy's heroic actions during World War Two in the South Pacific.  Cliff Robertson plays JFK (the President approved the choice) and it was filmed around Little Palm Island in the Florida Keys.  The island is an upscale resort today.
9. GOLDFINGER
The early scenes of this movie were filmed in the Fontainebleau Hotel in Miami Beach.  Sean Connery, Gert Frobe, and Honor Blackman starred.  Most of the other scenes in the movie were filmed in England.
10. TARZAN FINDS A SON
This is the first movie where Boy shows up.  The movie was filmed in Crystal Springs and Silver Springs.  Boy's parents are killed in an airplane crash and Tarzan and Jane rescue him and raise him as their own.
11. THE GODFATHER PART II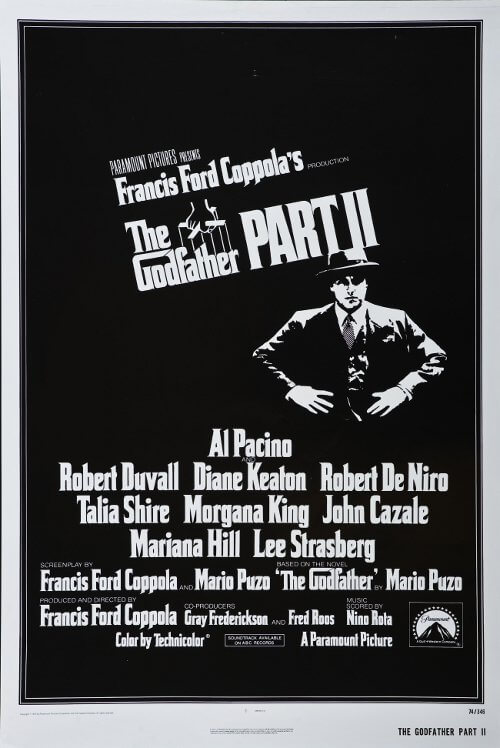 Some of the scenes in this movie were filmed in Hialeah.  It stars Al Pacino, Robert Duvall, Robert DeNiro and others. It is a long movie, so the Florida scenes are few and far between.
12. SMOKEY AND THE BANDIT II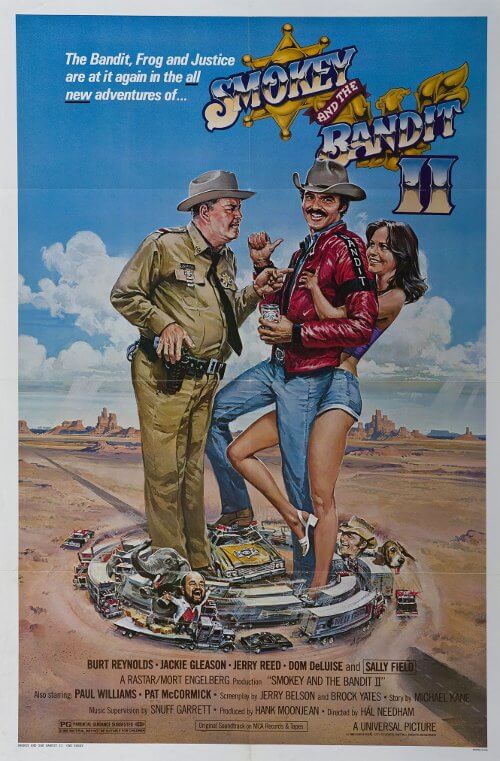 Burt Reynolds lived near Jupiter, and some of the movie was filmed there.  Other stars in the movie include Sally Field, Dom DeLuise, and Jackie Gleason.  Burt is the Bandit and has to deliver an elephant from Florida to Texas.
13. CROSS CREEK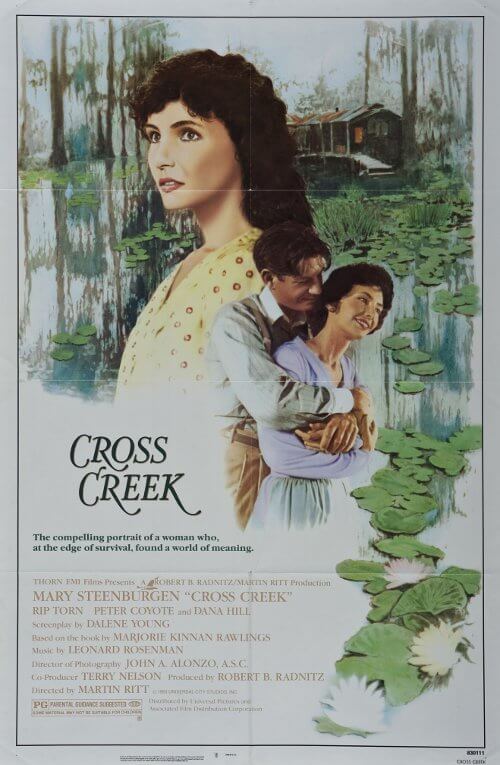 The movie is based on the life of author Marjorie Kinnan Rawlings who lived in Cross Creek for many years.  It stars Mary Steenburgen, Rip Torn, and Peter Coyote.  It was filmed in her actual Cross Creek home and in areas around Hawthorne, Cross Creek, and Micanopy.
14. SCARFACE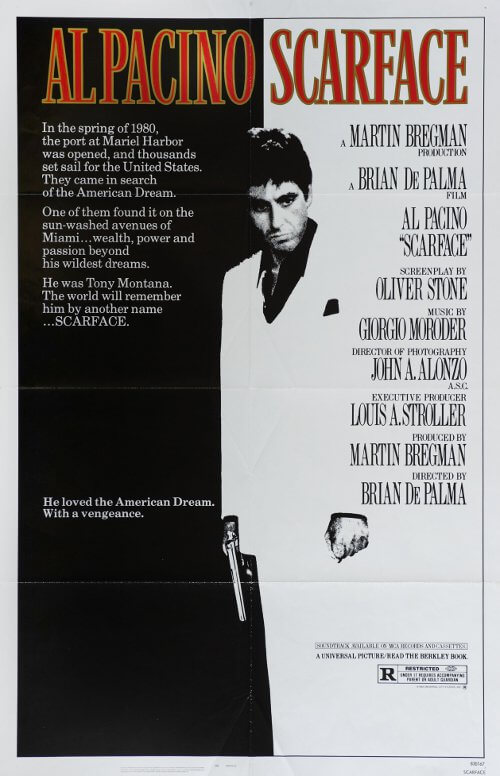 Starring Al Pacino and Michelle Pfeiffer, the earliest scenes in the movie were filmed in Miami and Miami Beach.  Pacino portayed Tony Montana, a Cuban American gangster.  This upset local leaders who were upset over the negative image of Miami.  They encouraged the film makers to get out of town, so many of the later scenes were filmed in New York and California.
15. COCOON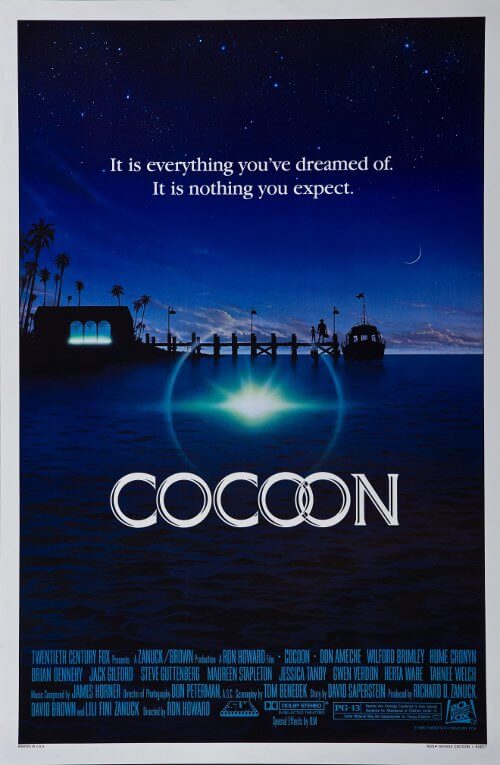 This was the second film directed by Ron Howard, and it had a large cast including Don Ameche, Wilford Brimley, Hume Cronyn and Brian Dennehy.  It focused on a fountain of youth brought to this world by aliens.  It was mostly filmed in St. Petersburg and Tampa.
16. EDWARD SCISSORHANDS
Much of this movie was filmed in Lutz north of Tampa.  It starred Johnny Depp, Winona Ryder, Dianne Wiest, and Vincent Price. Johnny Depp stars as a weird boy invented by a mad inventor who dies before finishing his project.  Johnny Depp in real life is from Miramar, Florida. 
17. DOC HOLLYWOOD
This film featuring Michal J. Fox and Julie Warner takes place in the fictional small town of Grady.  The film was largely shot in Alachua County, Florida including Micanopy, McIntosh, and Gainesville.  
18. APOLLO 13
This movie was filmed mainly in Titusville and Merritt Island.  It is the true story of the almost fatal moon mission of Apollo 13.  It stars Tom Hanks, Kevin Bacon, Ed Harris and others.  The action features Kennedy Space Center as well.
19. JUST CAUSE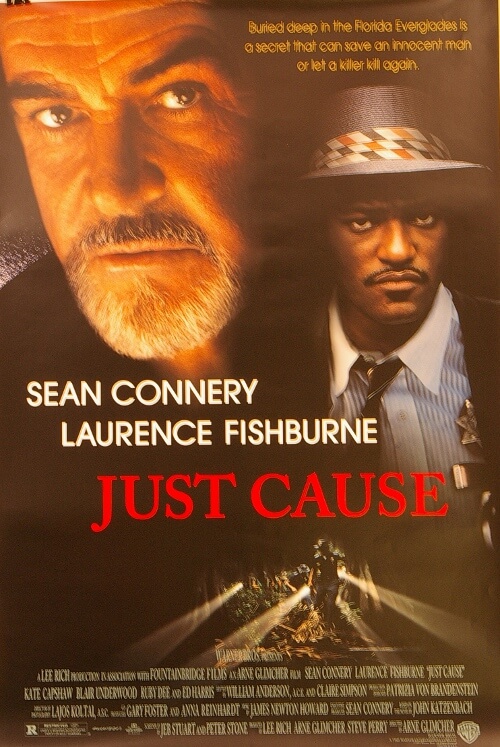 This is a Sean Connery and Laurence Fishburne thriller that was filmed in Collier County, Lee County, Gainesville, Fort Myers, and Miami.  Blair Underwood plays a black man sentenced to death for murdering a white girl.  The movie is a real puzzler with a surprise ending.
20. THE BIRDCAGE
The movie was filmed in Miami, Miami Beach, and Fort Lauderdale.  Robin Williams and Nathan Lane portray a gay couple trying to play straight in front of some very conservative parents played by Gene Hackman and Dianne Wiest.
21. THE TRUMAN SHOW
Truman Burbank, played by Jim Carrey, is an ordinary guy living in an ideal town:  at least that's what he thinks.  He is actually the unwitting star of a TV reality show filmed by Ed Harris.  Truman finally figures it out.  The town is the real Seaside, Florida with some scenes also in nearby Panama City.
---
Other movies filmed in Florida from Wikipedia
---
We post articles each day on our Facebook page which has more than 121,719 followers. 

 Please check it out and if you like it, we would appreciate a "like".

---
By Mike Miller, Copyright 2009-2022
Florida-Back-Roads-Travel.com
Florida Back Roads Travel is not affiliated with or endorsed by Backroads, a California-based tour operator which arranges and conducts travel programs throughout the world.