BOSPHOROUS RESTAURANT

Bosphorous Restaurant is in the heart of the Park Avenue shopping and dining district.
 It serves a variety of Turkish food.
The interior decor is muted and relaxing with walls painted a warm gold and plenty of archways and art objects to give it a Mediterranean feeling.
Turkish food shares many of the features of other Mediterranean cuisines including Greek and Lebanese, but with its own distinctive style and flavor. For example, I had dinner here the other night and my entree was chicken sis kabob.
It was marinated grilled chicken served on jasmine rice and a medley of pickled vegetables including red cabbage and onions. It was delicious and the portion was very large.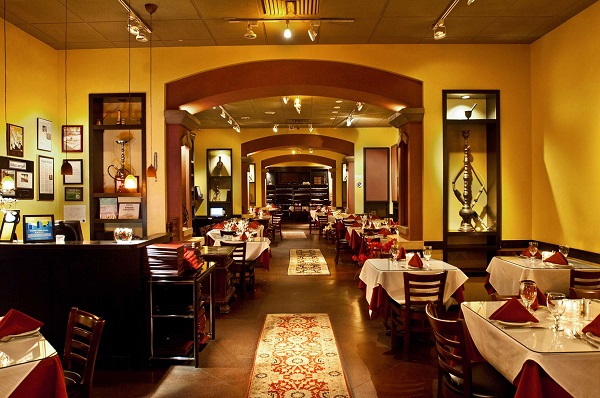 Bosphorous has excellent bread, including lavas, that can be ordered with hummus and baba ghanoush. The bread comes to the table very warm and puffed up full of air and smells and tastes excellent. In addition to chicken dishes, they also have lamb entrees and stuffed grape leaves for appetizers. Other appetizers include the Shepherd's salad.
Desserts include kunefe, which is a baked pastry with sweet cheese inside.
Prices are fairly high in this restaurant, but not exhorbitant, especially by Park Avenue standards. My chicken sis kabob entree with no salad, appetizer or dessert came to $34 including tip.
I had no alcohol, but only a bottle of San Pelligrino sparkling water. Mixed drinks and single glasses of wine run about $10. I look forward to visiting Bosphorous again to try some other entrees and maybe even have a drink.
In addition to the beautiful inside dining room, Bosphorous also has a few tables outside on the sidewalk for diners who love to watch people walking by on stylish Park Avenue.
Bosphorous also has a restaurant of the same name in the Dr. Phillips area of Orlando.
---
---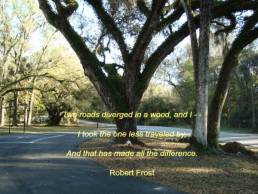 Over 65,000 followers can't be wrong. Learn about off the beaten path Old Florida, historic towns, attractions,  festivals, scenic drives and more.
Like Us On Facebook
Return To Florida Backroads Travel Home