Donut Gallery Key Biscayne
DONUT GALLERY DINER
83 Harbor Drive
Key Biscayne, FL 33149
305-361-9985
Years ago when things were cheaper I could afford to live on Key Biscayne.  And so I did, from 1993 to 1996.
A lot has changed on the Key since then, but the Donut Gallery Diner remains as pleasant as ever.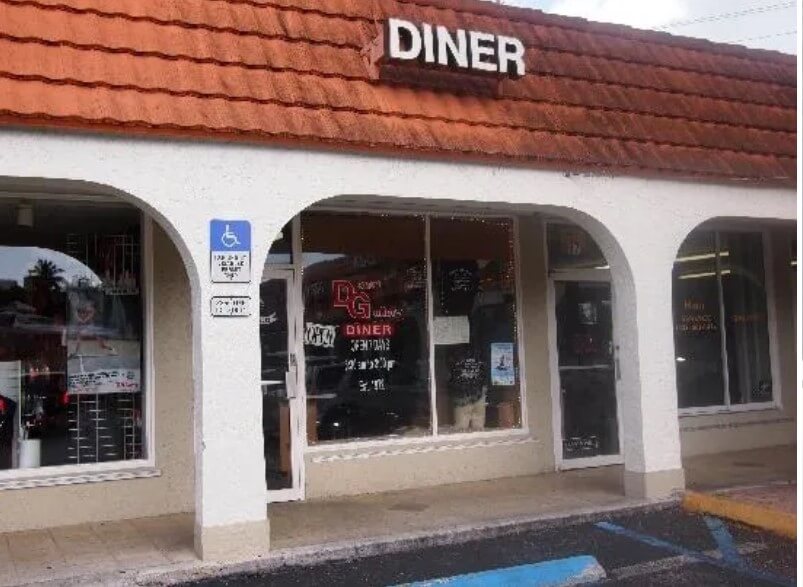 Courtesy of Donut Gallery Diner
I lived a short walk from the Donut Gallery Diner.  It soon became my favorite place for breakfast and lunch.
It had been around a long time in my day, and is now more than 50 years old.
Walking into this small place always felt like a homecoming because of the friendly owners and staff and some familiar customers.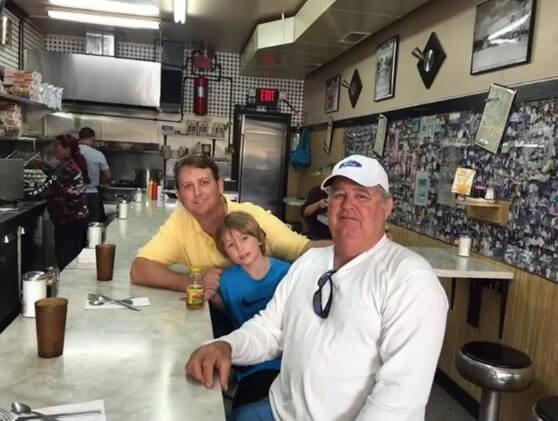 Courtesy of Donut Gallery Diner
Most of the customers were locals or people who worked on the Key and came over daily from Miami on the mainland.

It always seemed to me there were very few tourists among the crowd.
Most of the time I came in alone and sat on one of the stools at the counter.
The special here is their "World Famous Ted's Special.  It's 1 or 2 eggs with bacon, ham, cheese, tomato, and open faced eggs on an English muffin.
Courtesy of Donut Gallery Diner
Another favorite is "French Toast Ted's Special", this is also 1 or 2 eggs with bacon, cheese, tomato and eggs between slices of French toast.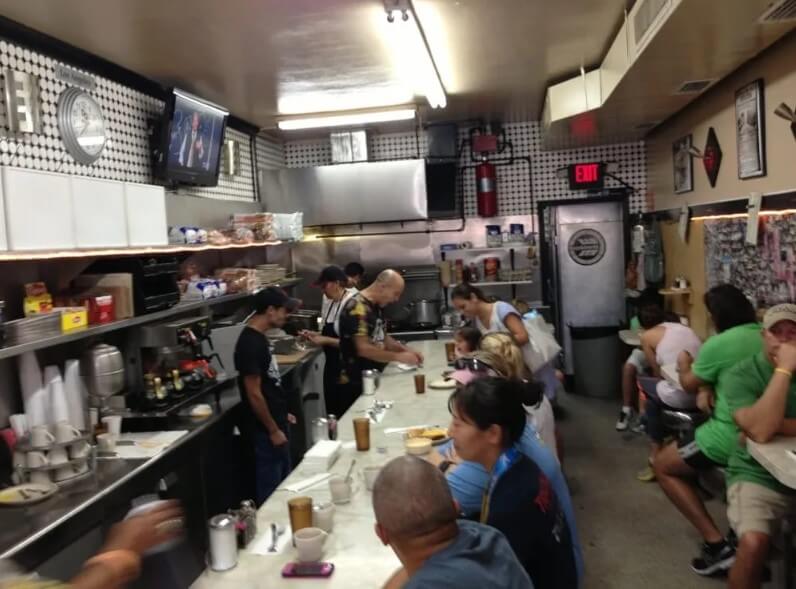 Courtesy of Donut Gallery Diner
There are many more tasty specials.  My favorite was always the "Key Biscayner", which is 2 pancakes, 2 eggs, 2 slices of bacon or ham or sausage, and grits or hash browns.
Lunch is served all day long if you don't feel like breakfast.  Goodies include a steak sandwich, a chicken breast hoagie, club sandwich, patty melt, Philly Cheese Steak, BLTs and more.

Courtesy of Donut Gallery Diner
They also have a wide selection of salads.

All meals come with unlimited coffee.  You can also have iced tea or coffee, hot tea, cortadito, colada, and cafe con leche.
They are most famous for the fresh pressed orange juice made right before your eyes.
Beer, wine, and champagne are available, and you can also enjoy a milkshake or hot chocolate.
Courtesy of Donut Gallery Diner
Donut Gallery Diner is open every day from 6am to 3pm.  They close early on Christmas, Thanksgiving, and the Fourth of July.
Its Cuban-American founders value the celebration of freedom.
You can't go wrong eating here.
---

Our Facebook page has more than 129,275 followers who love off the beaten path Florida: towns, tourist attractions, maps, lodging, food, festivals, scenic road trips, day trips, history, culture, nostalgia, and more.  We post articles every day.  Please check it out and if you like it, we would appreciate a "like" from you.
---
By Mike Miller, Copyright 2009-2023
Florida-Back-Roads-Travel.com
Florida Back Roads Travel is not affiliated with or endorsed by Backroads, a California-based tour operator which arranges and conducts travel programs throughout the world.