Free Florida Heritage Travel Ezine

Florida Heritage Travel is a free monthly Ezine for people who love Florida travel, history, culture and heritage, and the towns and places that make the state unique.
You can subscribe to the Ezine using the form below.
I update this website frequently, so subscribing to the E-zine will always keep you informed.
You will learn about the new information that I have added to the website in the preceding month, including dates and locations of selected festivals, art shows, concerts and other cultural events for the upcoming month. 
Learn about favorite new places like restaurants, bed and breakfast inns, campgrounds and historic Florida sites.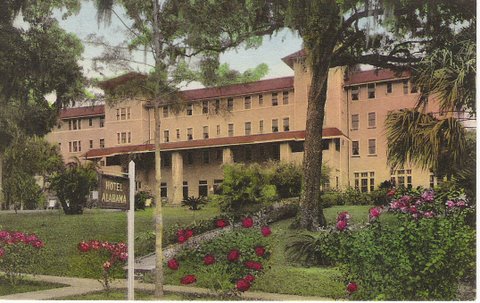 Hotel Alabama, Winter Park, Florida
As a bonus, each month you'll get to see another selection from my collection of vintage Florida postcards!
Archives of Florida Heritage Travel Ezine
We have saved every copy of our ezine since beginning it in 2009.  You can download them here:
          Florida Heritage Travel Ezines 2009-2012
          Florida Heritage Travel Ezines 2013-2014
          Florida Heritage Travel Ezines 2015
20190518-2-51
---
IF YOU DIDN'T FIND IT ON THIS PAGE, SEARCH OUR ENTIRE WEBSITE