Howard Johnson's Restaurants
HOWARD JOHNSON'S
Howard Johnson's restaurants and motels were at one time located in many Florida towns and cities. 
None of the restaurants remain today and the few motels that still operate are owned by Wyndham Hotels.
In the 1960s and 1970s there were more than 1,000 Howard Johnson's restaurants in the United States. 

For many Americans, a trip to HoJo's was a treat for Sunday dinner or maybe an ice cream cone during a family drive.

In the last years of his life my father lived in Kissimmee. 
When I wanted to visit and treat him to lunch or dinner somewhere, I didn't have to ask where he wanted to go. 
It was always Howard Johnson's for their fried clams.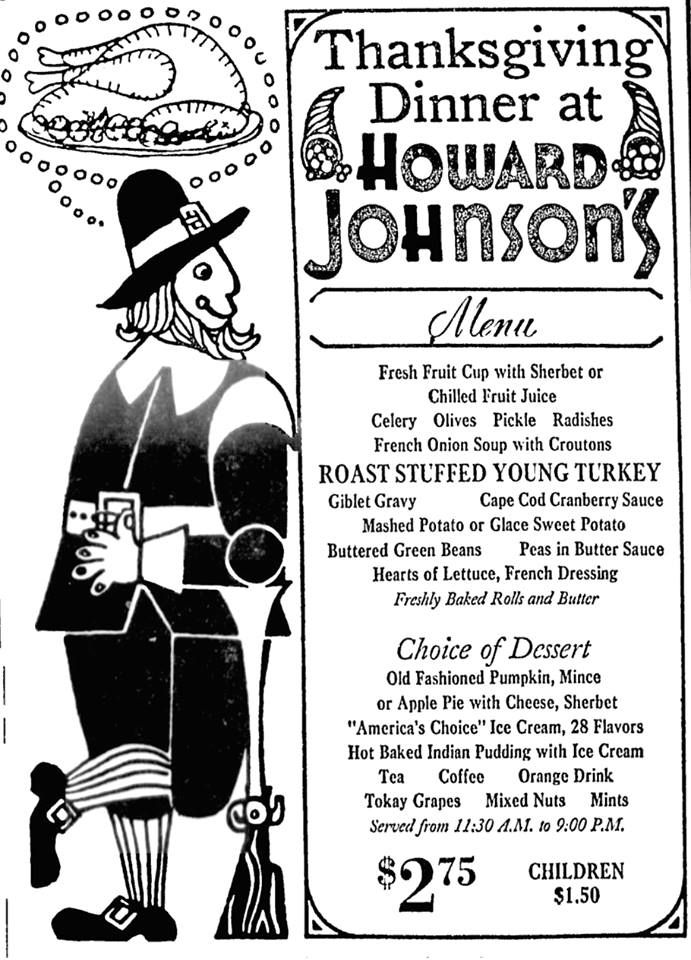 Howard Johnsons Turkey Day Menu
We would go there on Thanksgiving Day and the rest of us would have a traditional turkey dinner while Dad would stick with his fried clams.

---
HISTORY OF HOWARD JOHNSON'S
---
Howard Deering Johnson started a small pharmacy in Massachusetts and installed a soda fountain in the store. 
He soon found the fountain was the busiest part of the store.
He created a new ice cream recipe that contained more butterfat than most.  He eventually created 28 flavors of ice cream.
Howard Johnson's trademark soon became "28 Flavors of Ice Cream."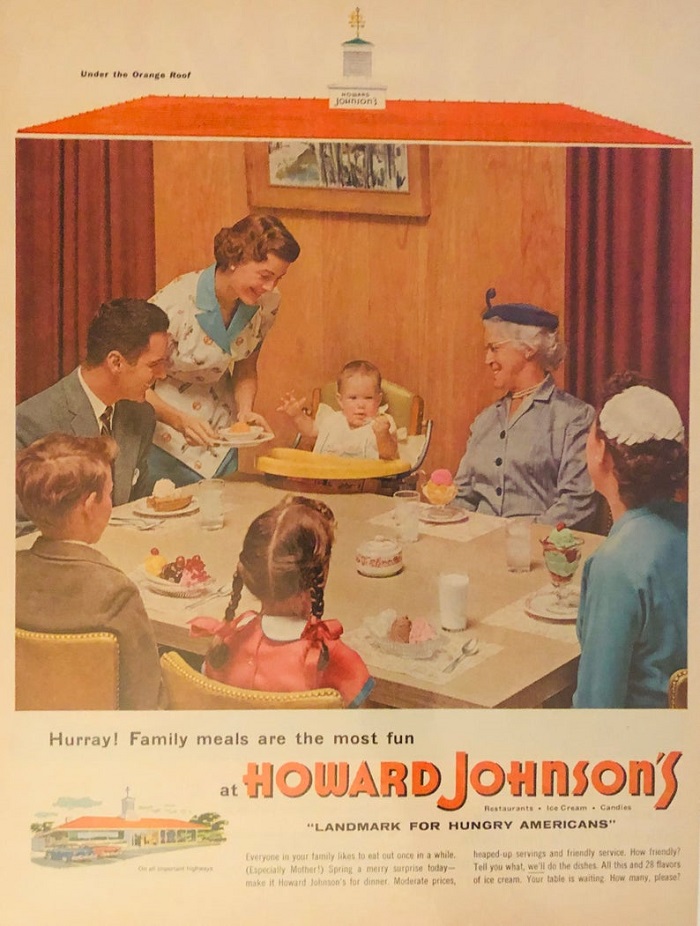 He opened small concession stands along various beaches and soon was doing so well he was able to build his first sit down restaurant in Quincy, Massachusetts.
The chain continued to grow until it reached 200 restaurants by the start of World War II. 
Rationing of food during the war almost put him out of business. After the war he had only 12 restaurants.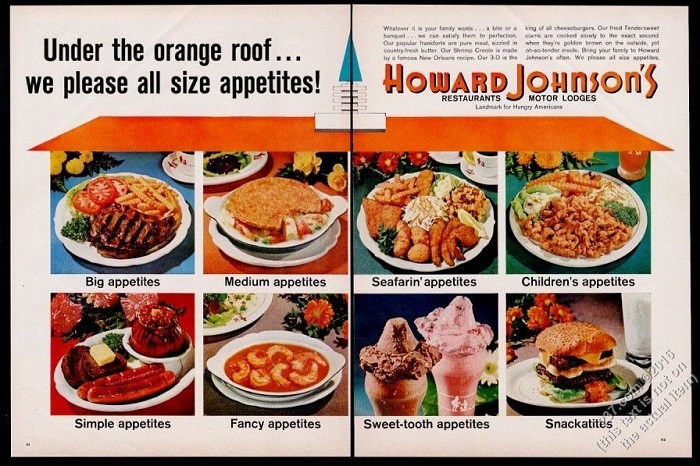 As Americans began to travel after the war and highways opened up all regions of the county, Howard Johnson's expanded along with it. 
In the 1950s they began to build motels along with their restaurants.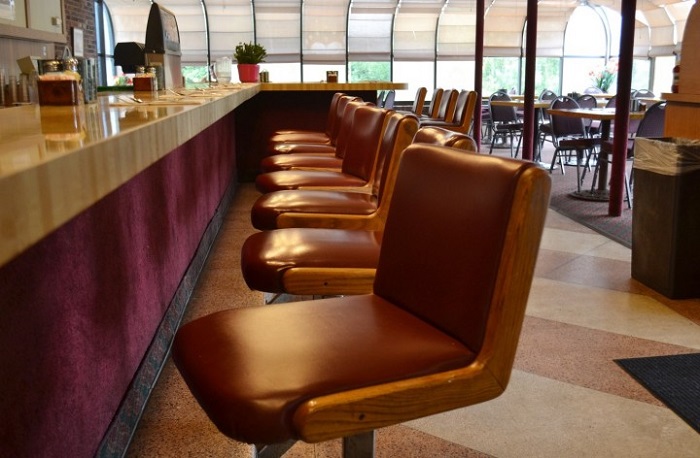 By 1975 there were 1,000 Howard Johnson's restaurants and 500 motor lodges in 42 states.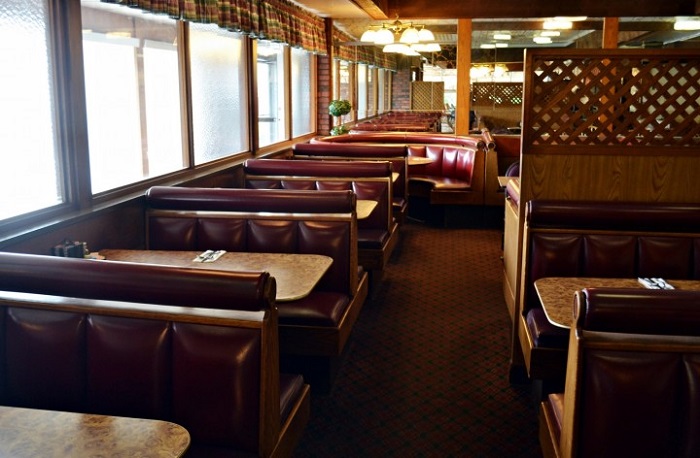 Howard Johnson's iconic orange roofs topped by cupolas became a familiar sight all around the country. 
Florida had its fair share of Howard Johnson's.  Most of them were combined restaurants and motor lodges.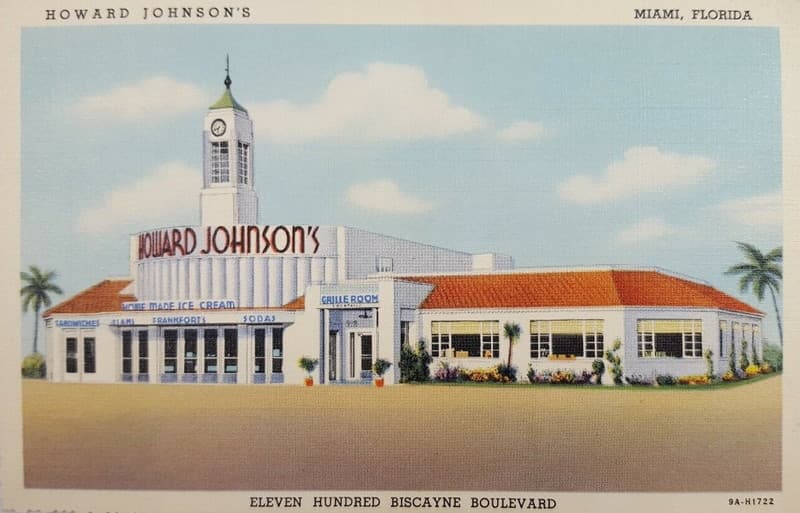 There were 12 Howard Johnson's in the Miami area alone, 14 in the Orlando area, 5 in Jacksonville, and 6 in Fort Lauderdale. 
When I was living in Miami Beach, my favorite breakfast spot was Howard Johnson's on Alton Road.
Smaller towns also had theirs, including Vero Beach, Cocoa Beach, Melbourne, Daytona, Fort Pierce, Gainesville, Homosassa, and many others. 
Howard Johnson's was usually my first lodging choice during my early years on the road in Florida.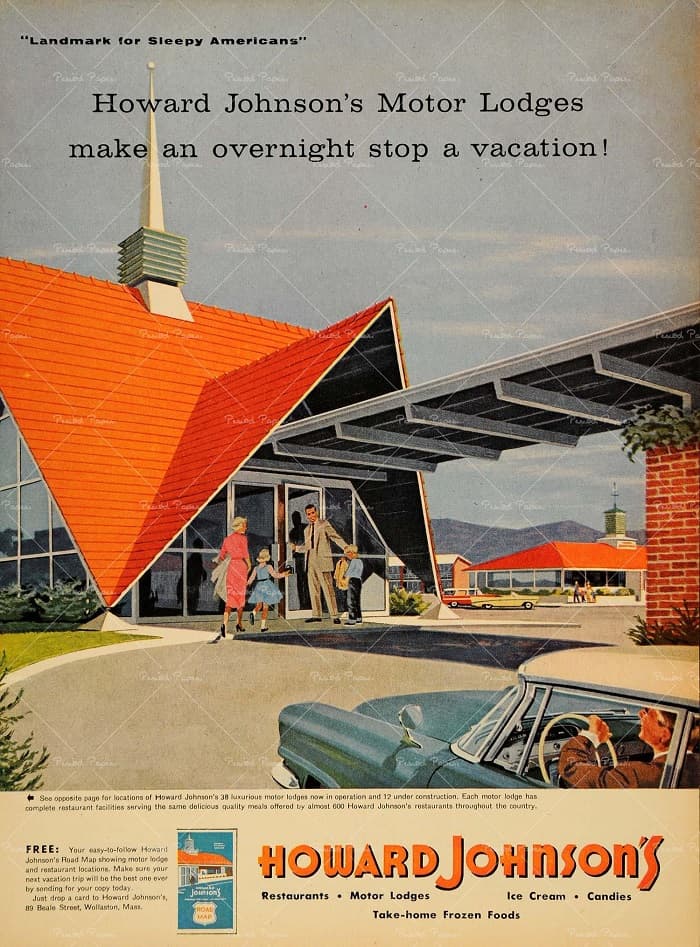 Although Howard Johnson's was loved by millions, it could not survive the changing times. 
For one thing, it's model of serving high quality food in sit-down dining rooms could not compete with the proliferation of fast food restaurants coming on the scene.
They tried to compete for awhile by serving cheaper food and having fewer employees. 
That didn't work because customers kept comparing the new model to the old and didn't like the changes.
As of 2021 there was only one Howard Johnson's restaurant still operating in the United States.  It is in Lake George, New York.
Howard Johnson's, we miss you.
I am gratified that so many people love to revisit their memories of Howard Johnson's on this website.
These models were collected by Steve and Susan Swickard of Tavares, Florida.  The tiny trucks are about 9 inches long and made entirely of die cast metal.  They were obtained years ago from a Howard Johnson's in West Palm Beach.
---
HIGHWAY HOST LIST OF FORMER
HOWARD JOHNSON'S IN FLORIDA
---

Our Facebook page has more than 127,538 followers who love off the beaten path Florida: towns, tourist attractions, maps, lodging, food, festivals, scenic road trips, day trips, history, culture, nostalgia, and more.  We post articles every day.  Please check it out and if you like it, we would appreciate a "like" from you.
---
By Mike Miller, Copyright 2009-2023
Florida-Back-Roads-Travel.com
Florida Back Roads Travel is not affiliated with or endorsed by Backroads, a California-based tour operator which arranges and conducts travel programs throughout the world.