HOWEY-IN-THE-HILLS,  FLORIDA

Howey in the Hills, Florida Things To Do, Lodging, Dining, & Real Estate At End Of Article
Howey-in-the-Hills is a small rural town of about 1,643 people located in Lake County, Florida.  It is near Mount Dora and Tavares about 36 miles west of Orlando.
This quaint town with the poetic name is on the western shore of Little Lake Harris on the Central Florida Harris Chain of Lakes.
Howey-in-the-Hills is a scenic family-friendly place with many old buildings in the Spanish mission style of architecture.
Even the US Post Office is a Spanish looking building set among beautiful large oak trees.
HISTORY OF HOWEY IN THE HILLS, FLORIDA
The town father was William John Howey, who built the first citrus juice plant in Florida in 1921, and owned 60,000 acres of citrus producing land.

Howey founded Howey-in-the Hills in 1925, and his mansion along with several other historic buildings are still prominent in the town.
Howey was a visionary for his time, and planned to create a citrus empire in the rolling hills of Lake County with Howey-in-the-Hills as the commercial center.
He created a "Tent City" on the shore of Little Lake Harris, and for the first four years of the town's history, he put up prospective buyers in tents.
As business picked up, he built the Floridan Hotel on the south side of town, and his mansion on the north side. He also built the Floridan Country Club and golf course in 1928.
HOWEY-IN-THE-HILLS AND HULK HOGAN
The Floridan Hotel was converted into the administration building for a new school, Howey Academy, in 1956, but the school didn't make it and closed in the late 1970's.  
The building was finally blown up as a prop in a 1994 Hulk Hogan movie, "Thunder in Paradise." It was sad to see all that history go up in smoke.
Other prominent pioneer families in Howey included C. V. Griffin and Dodge Taylor.
The small Taylor Cemetery just south of town on Highway 19 is the final resting place of many of the town's pioneers.
HOWEY IN THE HILLS FLORIDA TODAY
In 1964 the Floridan Club property, including the golf course, was purchased by Nick Beucher and incorporated into today's Mission Inn Resort and Club.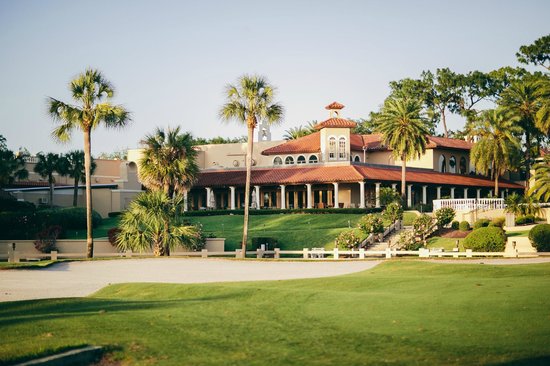 Mission Inn Resort and Club
This golf and tennis club is a beautiful place and one of the most famous establishments in Lake County and certainly in Howey in the Hills.

I attended a corporate retreat at Mission Inn in 1968.  It was beautiful then and even more so today. The resort is still run by the Beucher family but it was recently announced they have sold the inn (2023).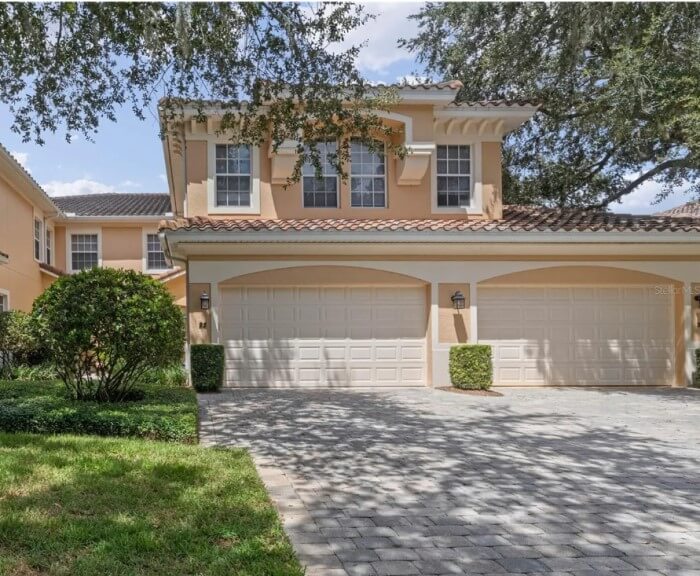 2Br 2Ba Condo at Mission Inn, $395,000
Click Here to Inquire About Property ID H001
The Mission Inn and Resort Club has a small marina on Lake Harris that is one of my favorite nature spots and a great place to keep a boat.

If Howey has what could be called a downtown, it is where the only traffic signal is on SR-19.  It is a flashing yellow light at that.
The Howey Market is right downtown and is a great place for a drink and a snack and some good browsing.
THE HOWEY TEST FOR INVESTMENTS
A Lesson For Cryptocurrency Investors
The Howey Test determines what qualifies as an "investment contract" and would therefore be subject to U.S. securities laws.  The test refers to SEC v. W.J. Howey Co., which was heard by the Supreme Court in 1946. Howey Company sold tracts of citrus groves to buyers who would then lease back the land to Howey. Howey staff would operate the groves and sell the fruit on behalf of the owners with both parties sharing the revenue. Most buyers had no experience in growing citrus. Howey had failed to register the transactions and the U.S. Securities and Exchange Commission intervened. The court's ruling determined the leaseback arrangements qualified as investment contracts.
The William Howey mansion still stands on a heavily wooded lot near the entrance to the town on Highway 19. 
New owners have restored the mansion and it is now open to the public. 
It has become a popular destination with lodging, meeting and event venues, gift shop, and tours.
Stop by Boondocks on the lake on the south side of town and enjoy a cold beer and a good hot meal.
Just north and west of Howey on SR-19 is the Yalaha Bakery, a real operating bakery that is fun to visit and has sandwiches, coffee, wine, beer and entertainment in addition to their famous bread products.
---
THINGS TO DO IN HOWEY-IN-THE-HILLS
Mission Inn Resort and Club: Experience luxury and recreation at Mission Inn Resort and Club, featuring world-class golf courses, spa treatments, exquisite dining options, and breathtaking views of the surrounding countryside.
Lake Louisa State Park: Embark on outdoor adventures at Lake Louisa State Park, where you can hike along scenic trails, enjoy water activities like kayaking and fishing, or simply relax and take in the serene beauty of the park's lakes and wildlife.
Lakeridge Winery & Vineyards: Discover the taste of Florida wines at Lakeridge Winery & Vineyards, offering guided tours, wine tastings, and festivals that celebrate the region's winemaking heritage.
Presidents Hall of Fame: Step into history at the Presidents Hall of Fame, featuring exhibits on American presidents, including lifelike wax figures, replicas of iconic landmarks, and a fascinating collection of presidential memorabilia.
Howey Mansion: Marvel at the grandeur of Howey Mansion, a beautifully restored historic landmark that offers guided tours, showcasing the exquisite architecture and rich history of the area.
Yalaha Bakery: Indulge in freshly baked goods and European pastries at Yalaha Bakery, where you can enjoy delicious treats, artisan bread, and a cozy atmosphere with outdoor seating overlooking Lake Harris.
Crooked River Preserve: Immerse yourself in nature at Crooked River Preserve, a peaceful oasis with hiking trails that wind through diverse ecosystems, including wetlands, hardwood forests, and scenic river views.
Ferndale Preserve: Explore the natural beauty of Ferndale Preserve, offering hiking and equestrian trails that meander through oak hammocks, sandhill habitats, and picturesque vistas of Lake Apopka.
Showcase of Citrus: Have a unique citrus experience at Showcase of Citrus, where you can take an off-road adventure through the citrus groves, pick your own oranges, enjoy monster truck tours, and savor fresh juices.
Citrus Tower: Take in panoramic views of Central Florida from the historic Citrus Tower, a landmark attraction that offers an observation deck that originally overlooked miles of citrus groves, lakes, and rolling hills.  The groves are mostly gone but you can still see downtown Orlando and Walt Disney World.
---
 ALL ABOUT HOWEY IN THE HILLS, FLORIDA
---
HOWEY IN THE HILLS, FLORIDA GOOGLE MAP
---
---

Our Facebook page has more than 128,577 followers who love off the beaten path Florida: towns, tourist attractions, maps, lodging, food, festivals, scenic road trips, day trips, history, culture, nostalgia, and more.  We post articles every day.  Please check it out and if you like it, we would appreciate a "like" from you.
---
By Mike Miller, Copyright 2009-2023
Florida-Back-Roads-Travel.com
Florida Back Roads Travel is not affiliated with or endorsed by Backroads, a California-based tour operator which arranges and conducts travel programs throughout the world.