TAVARES, FLORIDA

Tavares is a town of 14,000 people about 35 miles northwest of Orlando.  Along with Eustis and Mount Dora, it is one apex of what is known as Florida's "Golden Triangle". 
Locals pronounce it as "Ta Varies."
---
HISTORY OF TAVARES, FLORIDA
---
Tavares is the county seat of Lake County, Florida, and was founded in 1880 by Alexander St. Clair Abrams, a railroad and newspaper executive.
He named the town after one of his Portuguese ancestors.

Abrams initially sought to develop the town as a tourist destination, but later made the decision that its location would result in it becoming a great industrial and railroad center and the capital of Florida.
He spent at least $500,000 building a large hotel, lumber mills, stores, a cigar factory and railroad lines. Streets and avenues were named after Abrams' relatives and friends.
The Duke of Sutherland and other British noblemen stayed at Abrams' hotel, The Peninsular.
A large part of Tavares was destroyed in a fire in 1888, and a few years after that the great freeze of 1895 and 1896 caused the town to become nearly abandoned.
One of the existing reminders of the old days in Tavares is the Union Congregational Church at 302 St. Clair Abrams Avenue. 
The church was built in 1888 on land donated by Mr. Abrams. 
Citrus made a comeback and was a staple of the community for many years until the freezes of the early 1980s destroyed many of the groves.
The historic Lake County courthouse was built in 1922 and still serves the County with various offices and a museum. 
It is on the National Register of Historic Places.
The Lake County Administration Building is next door to the historic courthouse. 
It was an architectural sensation to the local people when it was built in the 1960s and served as the new courthouse until larger buildings were built downtown in recent years.
A recently built traffic circle defines the downtown area around the various government buildings.  It facilitates the flow of traffic heading in all directions.
The historic Duncan House on Lake Dora Drive in Tavares is on the National Register of Historic Places. It has six bedrooms and 6 baths and recently sold to a private party for $680,000.

Tavares, Florida Has Become The Seaplane City
Tavares is at the west end of Lake Dora, and boating and seaplanes are an important part of the town's ambiance.
The chain of lakes including Lakes Dora, Harris, Griffin and Eustis are connected by canals and give boaters access to the St Johns River and ultimately the Atlantic Ocean.
The downtown area has been redeveloped with many nice shops and restaurants, and a seaplane base makes for some entertaining flights in Central Florida.
Three small boutique hotels have been built in downtown Tavares with beautiful views of Lake Dora.

A new lakeside pavilion built by the City has beautiful lake views and has become a popular wedding venue.

The City has also created a seaplane marina and base adjacent to the pavilion.
There is a train station downtown next to Wooten Park.  Until recently, a tourist train ran from Tavares to Mount Dora. 
The condition of the track became bad, and that route was discontinued.
These days the train operates on special occasions and sometimes makes a trip to nearby Eustis.  The train is known as the Royal Palm Railway Experience.  More information is at 352-742-7200.
This list of MOUNT DORA AREA RESTAURANTS that I've personally tried also includes many in Tavares and Eustis.
Tripadvisor also has many different restaurants in the area.
TRIPADVISOR TAVARES RESTAURANTS
---
---
---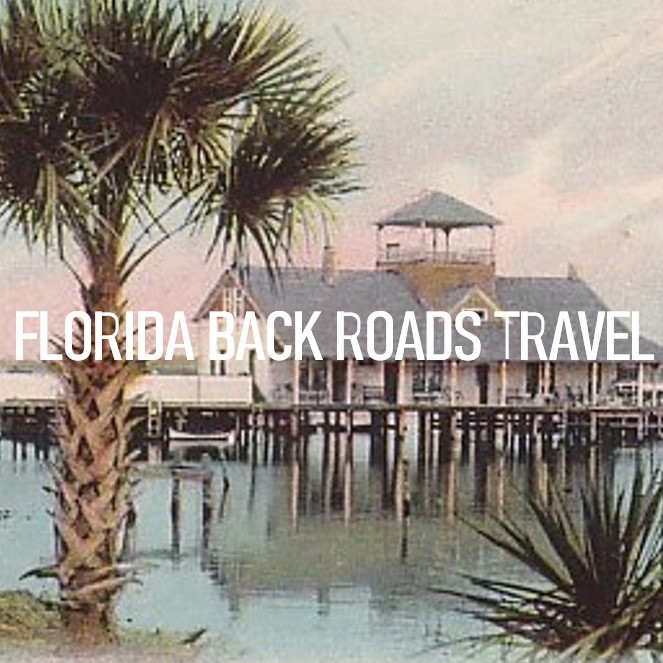 Our Facebook page has more than 108,003 followers who love off the beaten path Florida: towns, tourist attractions, maps, lodging, food, festivals, scenic road trips, day trips, history, culture, nostalgia, and more. 
Take a look. If you enjoy what you see, please give us a like.
---
---
Florida Back Roads Travel is not affiliated with or endorsed by Backroads, a California-based tour operator which arranges and conducts travel programs throughout the world.
By Mike Miller, Copyright 2009-2021 Florida-Back-Roads-Travel.com