NORTHSIDE SEAFOOD
10 Main Street
Chattahoochee, FL 32324
Tel: (850) 663-4031
By  Mike Miller August 3, 2023

Northside Seafood is in a small building in downtown Chattahoochee, a quiet town snuggled up against the Georgia State line on its north side and the Chattahoochee River on the west.  
Northside Seafood, Chattahoochee
The first thing that strikes you when you walk in is brightness and cleanliness.  This is one of the cleanest restaurants I have ever seen.  Clean and bright and very welcoming.
Becalmed in the Mullet Latitudes
The late Al Burt was an author who wrote "Becalmed in the Mullet Latitudes" back in 1983.  It is one of my favorite books.
The book was a nostalgic look at the quiet Florida that existed before the explosive population growth of recent years.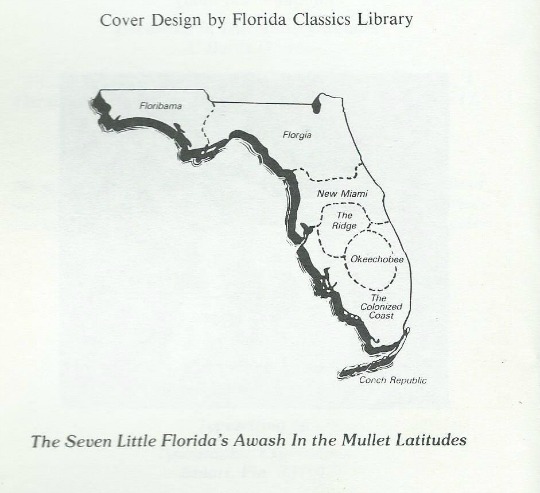 Al Burt's Little Floridas Map
Chattahoochee is in the far northern part of what Al Burt called Florgia.  It's also on the edge of what he called Florabama.
It is a very Southern town that confirms the old saying "North Florida is Southern."
Mullet
Mullet was a good metaphor to use for what has happened to Florida.  The mullet was a fish that fed and sustained early Florida pioneers for hundreds of years.
As recently as a generation ago, most seafood restaurants in Florida served mullet.  Now many people regard it as a trash fish and you rarely find it in restaurants.
This makes us long time Floridians very sad.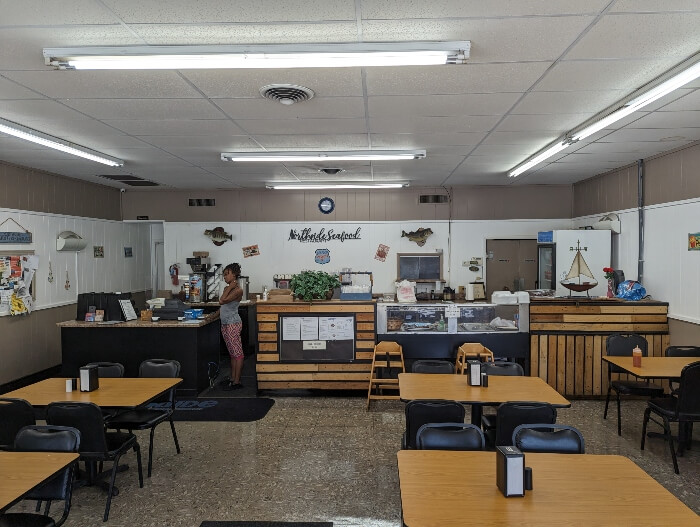 Northside Seafood, Chattahoochee
The good news is the many seafood offerings in this nice little restaurant include mullet.
This is one reason I've decided that the northern part of the Florida Panhandle is today's "mullet latitude."

The second reason is because Chattahoochee has changed very little since I first visited in 1960. 
The Northside Seafood Menu
Other offerings from the sea include Nile Perch, Swai, Catfish, Tilapia, Flounder, Bream, Shrimp, Scallops, and Oysters.

I plan to try the Bream next time I'm in town.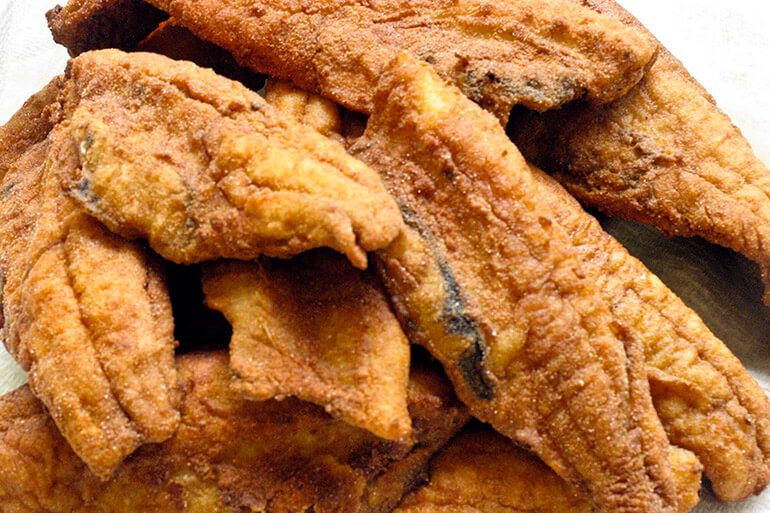 Fried Mullet
All seafood can be either fried or grilled and is served with your choice of two sides that include French fries, coleslaw, cheese grits, potato salad, baked beans, baked potato or tossed salad.

If seafood is not your thing, don't despair. 
There are plenty of landlubber choices including dark meat chicken, white meat chicken, pork chops, and a wide variety of sandwiches including seafood, grilled cheese, hamburgers and cheesburgers.
No booze is available here, but you can have tea, coffee, or soft drinks.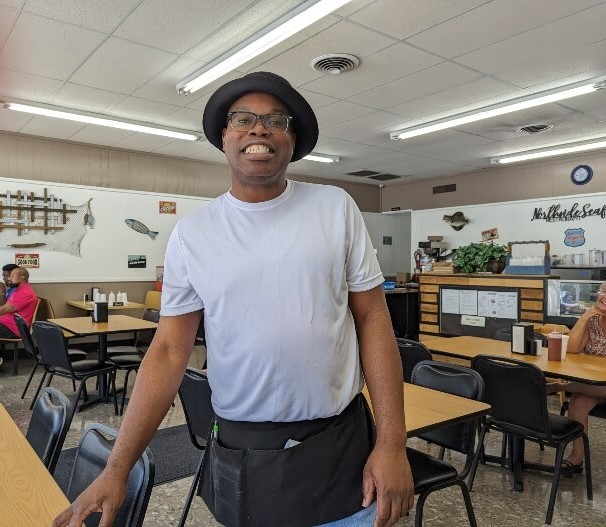 Zan, Server at Northside Seafood
Service is prompt and friendly at Northside Seafood.  My server was Zan. Charlotte, who owns the restaurant, was working in the kitchen but took time to say hello.
Northside Seafood is open 7 days a week from 11am to 8pm except on Sunday when they close at 5pm.
---
---

Our Facebook page has more than 128,577 followers who love off the beaten path Florida: towns, tourist attractions, maps, lodging, food, festivals, scenic road trips, day trips, history, culture, nostalgia, and more.  We post articles every day.  Please check it out and if you like it, we would appreciate a "like" from you.
---
By Mike Miller, Copyright 2009-2023
Florida-Back-Roads-Travel.com
Florida Back Roads Travel is not affiliated with or endorsed by Backroads, a California-based tour operator which arranges and conducts travel programs throughout the world.