Northwest Florida Fish Camps
and
Mom and Pop Motels
Northwest Florida fish camps and Mom and Pop motels are located on the bayous and bays that indent the well known Gulf coast. 
Lesser known waterways also boast some fantastic fishing and camping opportunities.
The Escambia River, for example, is Florida's fourth largest river and its headwaters include creeks, streams and marshes that extend northward into Alabama and offer some of the finest fishing in the State.
Northwest Florida extends all the way from Perdido Key and Pensacola on the west to Apalachicola and Carrabelle on the east.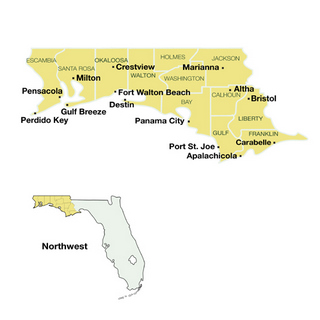 Some Northwest Florida Fish Camps and
Mom and Pop Motels
Bay City Lodge
1000 Bay City Road
Apalachicola, Florida 32329
Tel: 850-653-9294

Bay City Lodge offers full service fish camp facilities on the Apalachicola River just north of downtown Apalachicola.  It's a great place to stay not just for fishing, but for visiting the historic town.
The lodge store has everything you need for fishing including bait, tackle and fishermen's clothing.  You can even get your fish cleaned by the resort staff.  The lodge has dry boat storage, launching ramps and outboard motor sales and service
The lodge property is really a resort with a large restaurant on the property as well as fully furnished motel units and cabins.  Jimmy Mosconis has owned and operated the resort for 40 years and treats all guests like members of the family.
---
Becks Fish Camp and Wildlife Refuge
2020 Becks Lake Road
Cantonment, Florida 32533
Tel: 850-375-0383
Becks Fish Camp and Wildlife Refuge is a privately owned fish camp and wildlife refuge north of Pensacola in the Escambia River watershed.  Many people consider Becks Lake to be the best fishing spot in Northwest Florida.
You can even catch your share of fish just sitting on the bank with your fishing pole and leaving your boat at home.  But if you bring your boat, they have a launching ramp for you.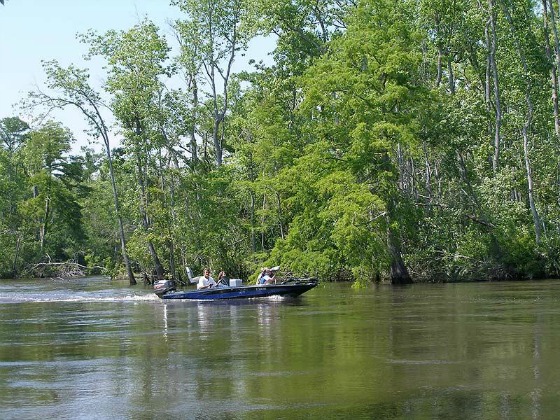 This fish camp has RV and primitive camping sites and your fee includes bank fishing, picnicking and hiking.  They have access to more than 35,000 acres of fishing and nature spots for you to enjoy.
The camp is nestled among ancient live oaks festooned with Spanish Moss, and is located on bayous and streams full of bass, bream, crappie, bluegill and shellcracker.
---
Tharp's Camp Cedar
4405 Huckleberry Lane
Panama City, Florida 32409
Tel: 850-265-2330

Tharp's is located on Deer Point Lake seven miles north of Panama City.  This lake is a 5,000 acre impoundment fed by freshwater streams that flow in from the north, and it is the source of Panama City's drinking water.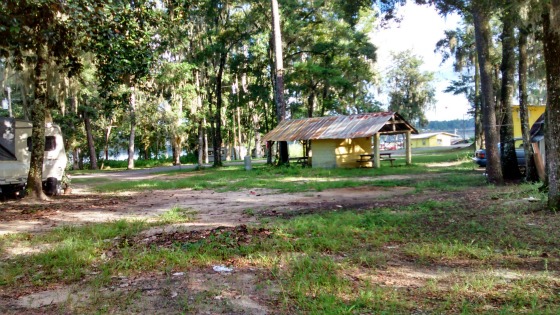 Deer Point Lake is known for abundant shellcracker during the spring season, along with bream and bass.
Tharp's has RV lots for rent and sometimes a mobile home or two.  The marina has a bait shop and a boat launching ramp.  Although there isn't much in the way of facilities, it's definitely a glimpse into Old Florida.
Other Northwest Florida Fish Camps
Jims Fish Camp, Escambia County
Ruby's Fish Camp, Beulah
Smith's Fish Camp, Escambia County
Memories Fishing Camp, Escambia County
Hoppes Fishing Camp, Escambia County
---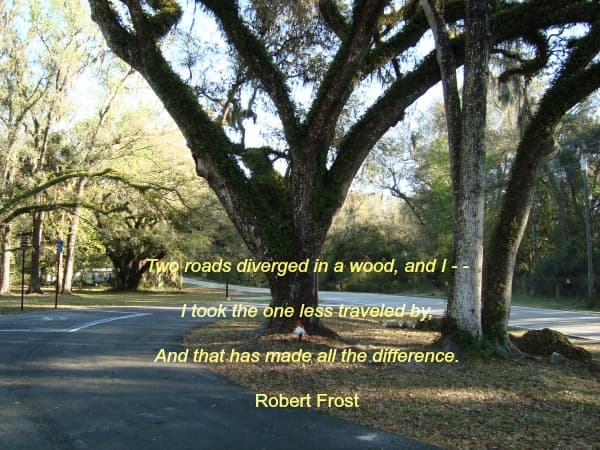 Over 67,000 followers can't be wrong. Learn about off the beaten path Old Florida, historic towns, attractions,  festivals, scenic drives and more.
Like Us On Facebook
---
Return To Florida Backroads Travel Home