OKEECHOBEE, FLORIDA
Okeechobee, Florida Things To Do, Lodging, Dining, & Real Estate At End Of Article
Okeechobee is the county seat of Okeechobee County, one of the counties that touches the shore of Lake Okeechobee. 
The name derives from the Hitchiti Indian words "oki" for water and "chobi" for big.
About 5,918 people live in Okeechobee. Some old time Floridians also refer to the town as "Okeechobee City".
It is located a couple of miles north of Lake Okeechobee at the intersections of State Road 70, US-441, US-98 and County Road 710.

HISTORY OF OKEECHOBEE, FLORIDA
In 1926 Okeechobee became the seat of government in Okeechobee County and the county courthouse was built.  City Hall was built in the same year.  
In it's early years the town was the center of the cattle industry in south Central Florida, and was also the cornerstone of Florida's freshwater fishing industry, especially catfish and perch.
THE BATTLE OF LAKE OKEECHOBEE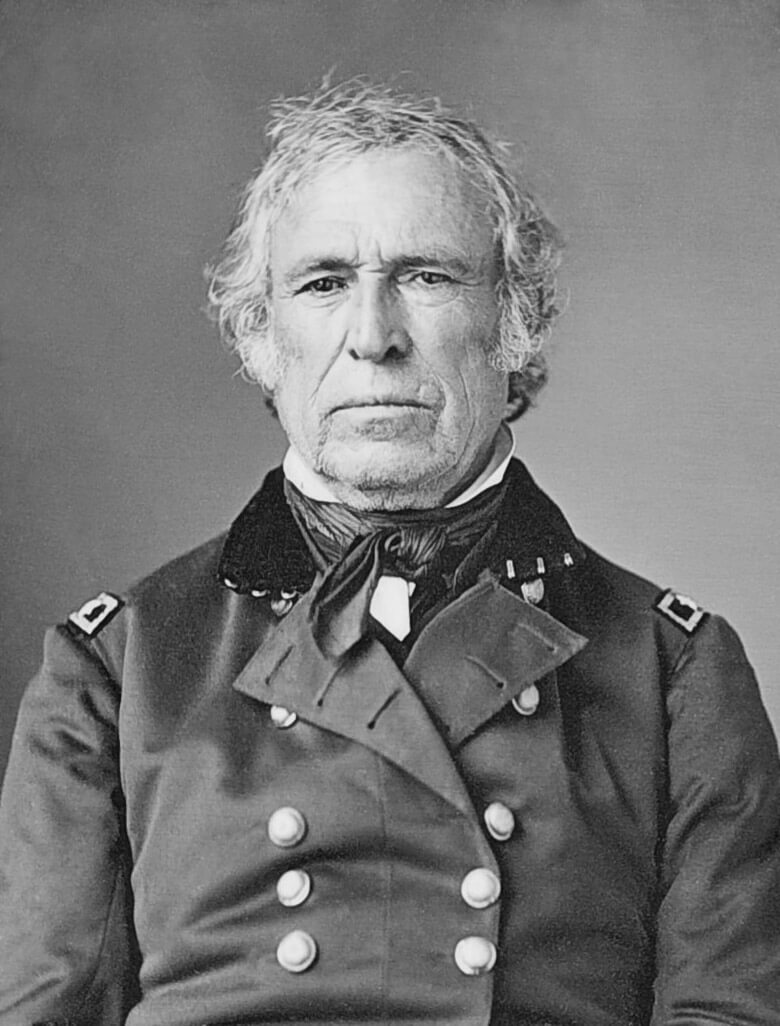 Zachary Taylor
An important battle was fought in this area during the Second Seminole War.

The Battle of Lake Okeechobee was fought between 800 troops under the command of Colonel Zachary Taylor.
They faced about half that many Seminole warriors led by Billy Bowlegs, Abiaca and Alligator on Christmas Day, 1837.
Both the Seminoles and Americans claimed victory, but Colonel Taylor was promoted to Brigadier General after the battle.  
His nickname of "Old Rough and Ready" was invented after this battle, and he went on to become the 12th President of the United States.
The city of Okeechobee and other towns around Lake Okeechobee were devastated by the 1928 Okeechobee Hurricane.  
This hurricane was the first recorded Category 5 hurricane in the Atlantic, and is still one of the deadliest hurricanes ever to strike the United States.

An estimated 2,500 people were killed by the flooding that followed this hurricane.
Not long after the hurricane, the low areas around the lake were enclosed within a new dike, named the Herbert Hoover Dike after the President of the United States at that time.
OKEECHOBEE, FLORIDA TODAY
Fishing and cattle raising are still important to Okeechobee today, as well as tourism.  
People come from all over the world to enjoy fishing in Lake Okeechobee.
The downtown area of Okeechobee is a wide grassy boulevard with some military monuments and artifacts and shady places to sit and enjoy the view.  
There are plenty of shops and restaurants in town, and a couple of very nice murals and historic buildings.
Fishing is a main industry in the town, with catfish, bass and speckled perch being the main catches. It is also an agricultural center for Okeechobee Country.
The Speckled Perch Festival is held annually in March in honor of the famous Lake Okeechobee fish. 
The first festival was in 1965, and there is one also scheduled for 2022.
Other towns around Lake Okeechobee include Buckhead Ridge, Lakeport, Taylor Creek, Port Mayaca, Canal Point, Pahokee, South Bay, Belle Glade, Clewiston, Moore Haven and a few smaller places.

The eastern, southern and northern shores of Lake Okeechobee are home to many RV parks and fish camps where serious fishermen spend their days casting a line into the big waters.
---
THINGS TO DO IN OKEECHOBEE, FLORIDA
1. Visit Lake Okeechobee: As the largest freshwater lake in Florida, Lake Okeechobee is a popular destination for fishing, boating, and nature watching. You can take a scenic boat tour, hike along the lake's shores, or rent a kayak to explore the waterways. The lake also offers numerous campsites for those looking to stay overnight.
2. Take an Airboat Tour: The Florida Everglades is home to an incredible array of wildlife, and one of the best ways to see it up close is by taking an airboat tour. You can hop aboard an airboat and glide through the swamps and marshes while spotting alligators, birds, and other creatures. Many tours also include educational talks on the region's ecosystem and history.
3. Visit the Arnold's Wildlife Rehabilitation Center: This wildlife center is dedicated to the rescue, rehabilitation, and release of injured and orphaned animals in the area. You can take a guided tour of the facility and see various animals such as black bears, panthers, and monkeys, up close. Be sure to check before going as it has been temporarily closed.
4. Explore the Kissimmee Prairie Preserve State Park: This 54,000-acre park is home to some of Florida's rarest species, including the Florida Grasshopper Sparrow and the Eastern Indigo Snake. You can hike through the park's grasslands and forests, and spot wildlife such as alligators, deer, and hogs.
5. Go Horseback Riding: Okeechobee is known for its love of equestrian activities, and visitors can take a horseback riding tour through the city's vast ranches and scenic trails. Guided tours range from beginner to advanced, and you can also learn about the area's cowboy culture and heritage.
6. Take a Hike: Walk or bike along the Lake Okeechobee Scenic Trail which circles the entire lake and provides stunning views of the water and surrounding wildlife.
7. Visit the Big O Flea Market: The Big O Flea Market is a popular shopping destination in Okeechobee, offering a variety of goods such as fresh produce, handmade crafts, antiques, and clothing. You can browse the stalls and sample local food while taking in the bustling atmosphere of the market.
8. Go Fishing: Okeechobee is known for its excellent fishing opportunities, with plenty of bass and other species inhabiting the lake and surrounding waterways. You can charter a fishing boat or rent a canoe or kayak to explore the water and catch some fish.

9. Visit the Okeechobee Battlefield Historic State Park: This state park is home to the site of the Second Seminole War, which took place in 1837. Ypu can take a guided tour of the battlefield and learn about the conflict between the Seminole tribe and the United States Army.
10. Attend the Okeechobee County Fair: Held annually in March, the Okeechobee County Fair is a beloved event that features carnival rides, games, food, and live entertainment. You can enjoy the fun-filled atmosphere and take part in traditional fair activities such as cow shows, livestock auctions, and petting zoos.
---
RECOMMENDED OKEECHOBEE RESTAURANT
LIGHTSEY'S FISH COMPANY & SEAFOOD
1506 S. Parrott Avenue
Okeechobee, FL 34974
Tel: 863-763-4276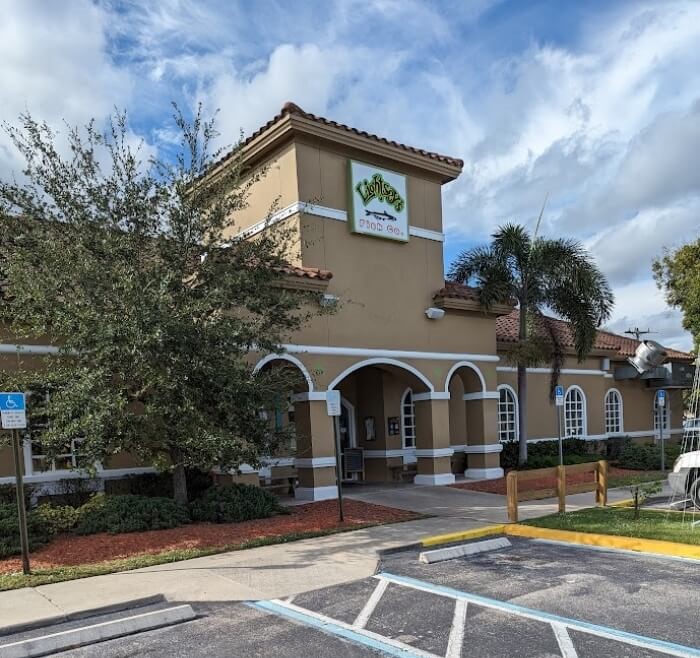 Lightsey's is in the heart of Okeechobee in a modern building. It is a family-owned restaurant known locally for its fresh catch and homey atmosphere.
The ambiance at Lightsey's is a mix of rustic and nautical, reflecting its deep connection to the local fishing culture of this city on the north shore of Lake Okeechobee.
---
ALL ABOUT OKEECHOBEE, FLORIDA
---
OKEECHOBEE INTERACTIVE GOOGLE MAP
---
---
---

Our Facebook page has more than 129,275 followers who love off the beaten path Florida: towns, tourist attractions, maps, lodging, food, festivals, scenic road trips, day trips, history, culture, nostalgia, and more.  We post articles every day.  Please check it out and if you like it, we would appreciate a "like" from you.
---
By Mike Miller, Copyright 2009-2023
Florida-Back-Roads-Travel.com
Florida Back Roads Travel is not affiliated with or endorsed by Backroads, a California-based tour operator which arranges and conducts travel programs throughout the world.