OLD NAPLES, FLORIDA
Historic Village Among The Palms

Updated February 1, 2021
The neighborhood known as Old Naples within the City of Naples, Florida does not have a precise definition, but I'll give it a shot here.
OLD NAPLES NORTHERN LIMIT
NAPLES BEACH HOTEL AND GOLF CLUB
I always think of the northwestern corner of Old Naples to be the Naples Beach Hotel and Golf Club.  This was one of the earliest hotels in modern Naples, and is still a great place to stay. The locals love it for drinks at sunset.
The hotel also sponsors concerts on the grounds in the summer months.
The hotel at the Gulf end of South Golf Drive (also known as 8th Avenue North.)  Golf Drive is so named because it runs along the southern boundary of the golf club.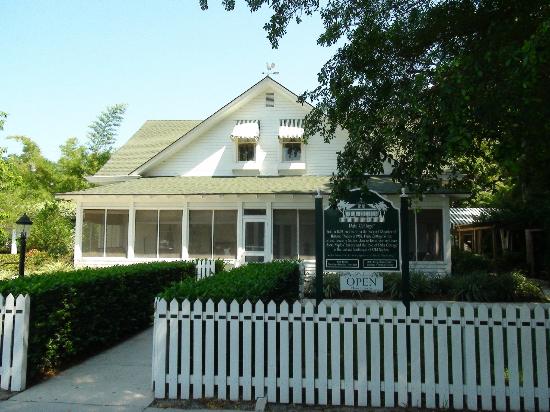 Palm Cottage, Old Naples, Florida
One of the original landmarks of Old Naples is Palm Cottage.  Built in 1895, it is on the National Register of Historic Places and is near the Naples Pier.
Naples zoning does not allow any condos on the ocean south of the hotel, so there are only single family homes on the beach all the way down to the southern limit of Old Naples and beyond to Gordon Pass and Keewaydin Island.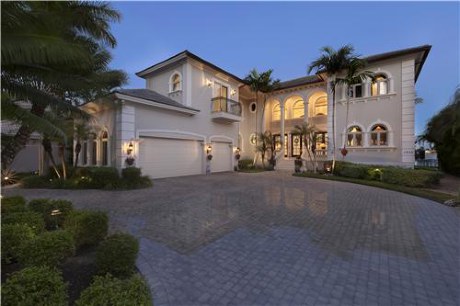 Modern Home in Old Naples, Florida
Some of these homes are bigger than many entire condominium buildings.  You have to look twice to make sure they are a single family home.
Old Naples is a charming combination of old beach cottages and mansions resting peacefully among hundreds of tall coconut palms and banyan trees.
Some of the new mansions stand beside old houses dating back to the early 20th century. 

Every avenue, from Golf Drive on the north to 14th Avenue on the south ends at the Gulf.  These avenues each have little city parks with benches and are favorite spots for locals to watch the sunset.
OLD NAPLES SOUTHERN LIMIT 14TH AVE SOUTH
The neighborhoods south of that, Aqualane Shores and Port Royal, are beautiful upscale communities that were dredged up out of the mangroves in the 1950's and are therefore not "old" by Old Naples standards.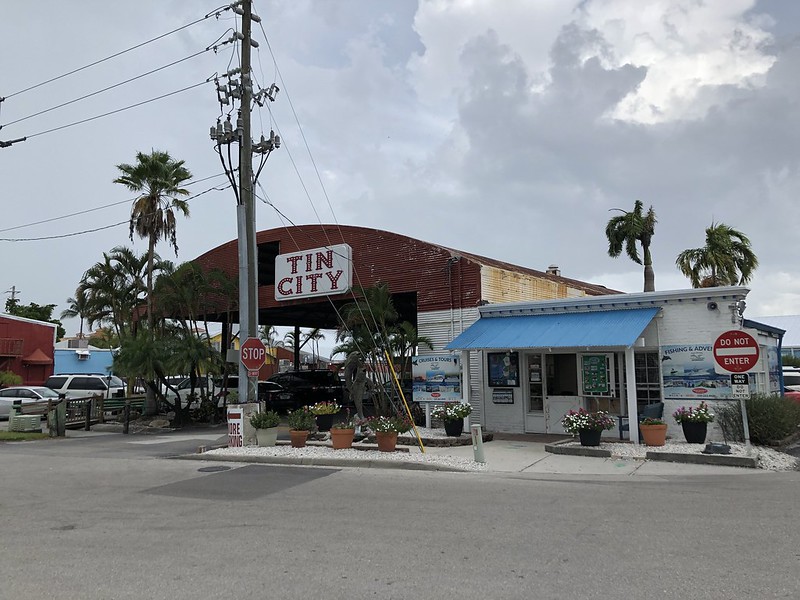 Tin City in Old Naples
Flickr/Todd Van Hoosear
The Old Naples I am describing is all west of U.S.-41 until the highway bends east and heads over to Miami as the famous Tamiami Trail.
Tin City, a restored fishing village, is a local shopping venue on Gordon River that is in Old Naples.

Then for the short section of US-41 that heads west before the bridge over the Gordon River, everything south of 41 and west of the Gordon River is Old Naples.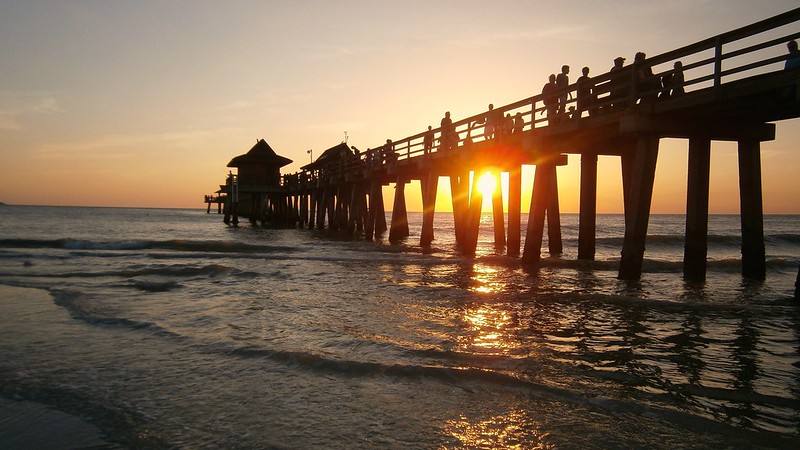 Naples Pier at Sunset
Flickr/Wilhelm Rosenkranz
Some people also refer to "Olde Naples Florida" (notice the e added to old), and that is generally the area around the Naples Pier and Third Street South.
Cambier Park is a community park in the center of Old Naples where free outdoor movies are shown during the year.  The park also has playgrounds, a community building, and a theater auditorium.
I lived in Old Naples from 2004 to 2010, and it will always rank as one of the nicest places I've ever lived.
There are many art shows and other events that take place during the year, as well as classic and specialty car shows.

My small condo in Castleton Gardens was two blocks from the shops and restaurants of Fifth Avenue South, and six blocks from the Third Street South historic district.
My morning walk took me west to the Gulf, then north on the soft white sand to 5th Avenue South, then east to Starbucks and my morning cup of Pike and a fresh copy of the Naples News.

Many of the restaurants and bars I enjoyed in Old Naples are still there, but there has also been a lot of turnover.  My favorite, Campiello, remains as good as ever.
The Tripadvisor link below does a good job of showing you what's in Old Naples and the reviews of people who've tried them.
---
---
INTERACTIVE GOOGLE MAP OLD NAPLES, FLORIDA
---
---
---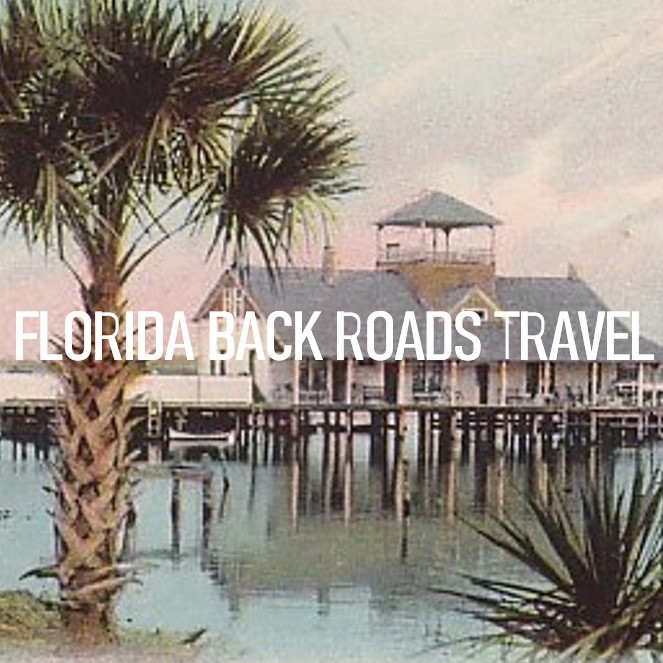 Our Facebook page has more than 102,707 followers who love off the beaten path Florida: towns, tourist attractions, maps, lodging, food, festivals, scenic road trips, day trips, history, culture, nostalgia, and more. 
Take a look. If you enjoy what you see, please give us a like.
---
---
GI-1.5/20210201-604-778-1.5