ORIGINAL TIKI BAR & RESTAURANT
2 Avenue A
Fort Pierce, FL 34950
772-461-0880
originaltikibar.com
The Original Tiki Bar was in business long before all of the modern waterfront improvements took place.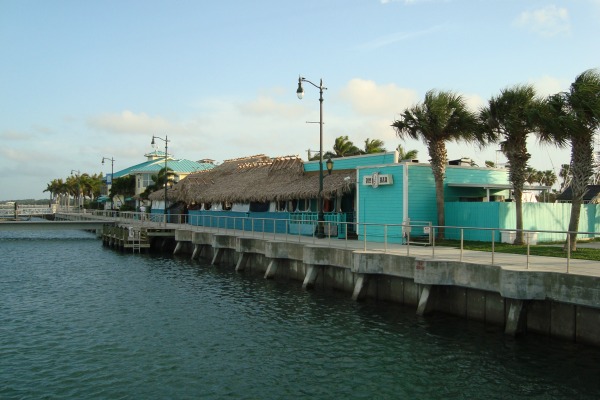 It started operating in 1990. I can't remember when I first went there but it was many years ago. It's just as good now as it was back then. You will recognize it by its authentic tiki style thatched roof.
There are two bars here, one at each end of the large dining room. Each bar serves beer, wine, martinis and anything else you might want including great Margaritas. 
The open air building is perched directly on the sidewalk in front of the renovated marina. Almost every seat has a great view of the boats that are berthed on both the east and west sides of the restaurant.
The open air is great, but if it rains or is windy they have plastic blinds that can be pulled down but still allow the view to come through. The bars usually have at least one patron quietly perched on a bar stool that could probably win a Papa Hemingway look-a-like contest if this were in Key West.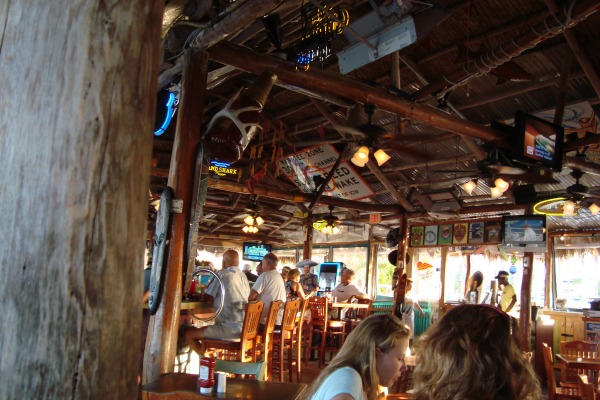 I usually focus on seafood selections because it just seems natural in a place like this. I might have a bowl of their Bahamian Conch Chowder and either the fish of the day or one of their fish taco specialties. These are made with the catch of the day or tuna and can be blackened or seared. You can also get them with chicken if you don't like chicken of the sea.
They have the full range of other expected offerings like shrimp, crab cakes, New England clam chowder, seared Ahi and many other tasty entrees and appetizers. The landlubber is not ignored, either, with southern fried chicken, burgers, Cuban sandwiches and a wide selection of salads.
The Original Tiki Bar is open every day from 1100am to 10pm, and Happy Hour is daily from 400pm to 700pm.
---
POPULAR ROAD TRIPS
ON FLORIDA BACKROADS TRAVEL
---
---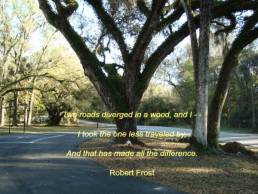 Over 65,000 followers can't be wrong. Learn about off the beaten path Old Florida, historic towns, attractions,  festivals, scenic drives and more.
Like Us On Facebook
Return to Florida Backroads Travel Home