PONCE INLET,  FLORIDA

Ponce Inlet Florida is south of Daytona Beach on the peninsula bounded by the Atlantic Ocean, Ponce de Leon Inlet and the Halifax River.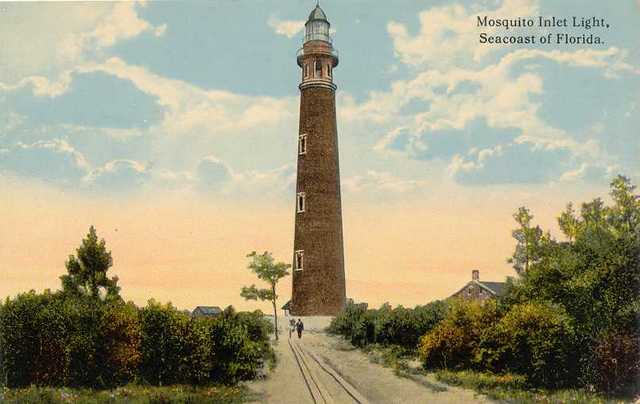 It's most famous feature is the Ponce de Leon Inlet Light Station, built in 1887.  It has been lovingly restored by a lighthouse preservation society, and is one of best lighthouses to visit in the entire United States.
More than 80,000 people visit the lighthouse every year.  The lighhouse is flanked by several brick buildings, including one that houses a museum and gift shop.
The lighthouse is the tallest in Florida and is the third tallest in the United States after only Cape Hatteras Light in North Carolina and Cape Charles Light in Virginia.
The lighthouse is open to the public year around and you can climb to the top for a magnificent view of the Florida coast from Daytona Beach to New Smyrna Beach.

The modern settlement of the area began in 1842 when Bartola Pacetti built a driftwood house on 50 acres north of the inlet.  Mr. Pacetti was a descendant of one of the immigrants that Dr. Turnbull brought to Florida to settle his New Smyrna colony.  The government bought some land from the Pacetti family and built the lighthouse in 1887. 

The population of Ponce Inlet is about 3,000, and the homes range from oceanfront condominiums to modern new homes on heavily landscaped lots.  Several of the local streets are unpaved, but easy to negotiate.  There are many beautiful tree canopies over most of the streets in town. It is easy to tell that the town has some strict land use and landscaping regulations.  They have paid off in one of the most beautiful residential communities in Florida.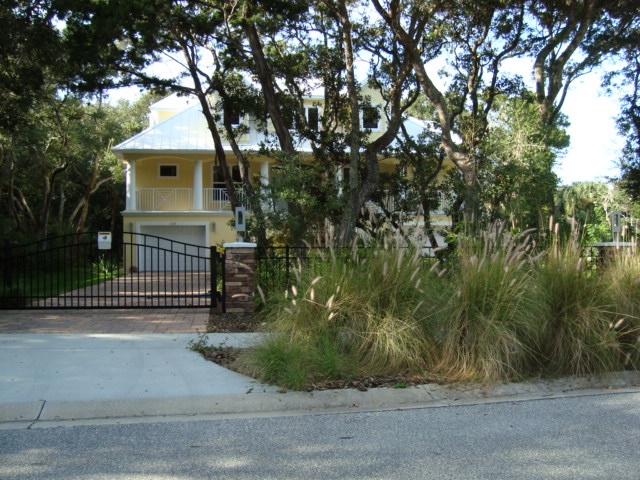 What little remains of old historic Ponce Inlet has been lovingly preserved not only by the lighthouse preservation society, but by the Town of Ponce Inlet and many volunteers over the years.  There is a great little museum on Beach Street that tells the history of Ponce Inlet.  The museum is owned and operated by the Town of Ponce Inlet.  A very informed employee of the museum, Monica Drake, made my visit most interesting.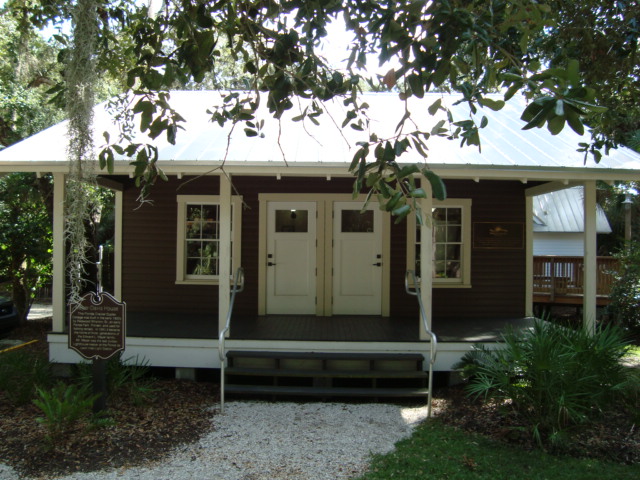 Fishing has always been a way of life for Ponce Inlet, and the town has several working marinas and boatyards.  There are boats to rent and day sails available at several locations along the waterfront.

PONCE INLET PLACES OF INTEREST
Marine Science Center.  This is next to the lighthouse and offers information and exhibits on bird and sea turtle rehabilitation.  There are nature trails and an observation tower.

Ponce Inlet Jetty.  These jetties protect Ponce de Leon Inlet, once known in pre-chamber of commerce days as Mosquito Inlet.
Timucuan Oaks Botanical Garden.  This new park is a couple of miles north of the lighthouse and has nature trails meandering through  Location: 4550 S. Peninsula. Nature trails wind through the 8 acre garden.  It also has a little picnic area.
Ponce Inlet Historical Museum.  A small place housed in a restored Florida Cracker duplex.  A little pioneer cemetery across the shady canopied street.  Great source of local history.
Marinas For Browsing Or Chartering
                          Adventure Yacht Harbor
                          Inlet Harbor Marina
                          Sea Love Marina

PONCE INLET FLORIDA RESTAURANTS

Down The Hatch Seafood Restaurant
Inlet Harbor Restaurant
Jerry's Pizzeria Tiki Bar & Grill
Racing's North Turn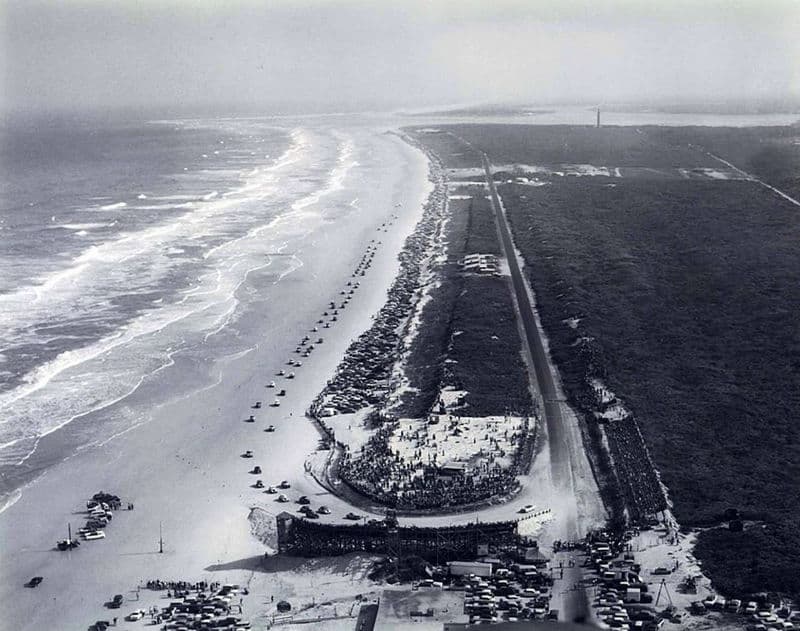 North Turn of the Original Daytona Stockcar Races
PONCE INLET FLORIDA HOTELS/MOTELS

I don't know of any hotels in Ponce Inlet proper, but there are hundreds of them just north in Daytona Beach.  There are a few vacation rentals in Ponce Inlet that can be discovered by doing a Google search.

---
View Larger Map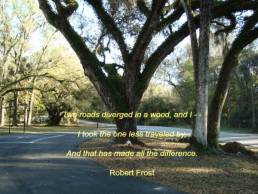 Over 65,000 followers can't be wrong. Learn about off the beaten path Old Florida, historic towns, attractions,  festivals, scenic drives and more.
Like Us On Facebook
Return From Ponce Inlet Florida To Florida End of Road Towns

Return To Florida Towns

Return To Florida Backroads Travel Home