St Augsutine Alligator Farm
ST AUGUSTINE ALLIGATOR FARM
and Zoological Park
The St Augustine Alligator Farm was founded in 1893, and is one of the oldest Florida zoos and tourist attractions.

The alligator is the most Floridian of all animals, and has fascinated human beings for all of recorded history.
This St Augustine attraction has introduced millions of people to the lives of the mysterious reptiles.
A lot of early research on alligators was done at this facility because at one time it was home to some of the oldest alligators in captivity.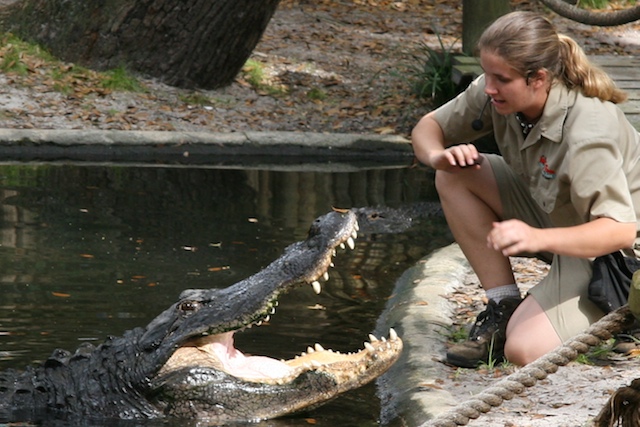 Alligator Farm Resident and Employee
Flickr/Steve Beger
Some of the results of this research were published in early scientific journals and popular magazines. National Geographic even featured a photo of a St Augustine Alligator Farm gator in 1911.
The public became aware of the endangered status of alligators in the 1960's and 1970's. Publicity by the Alligator Farm helped lead to alligator preservation laws that helped the gator population recover.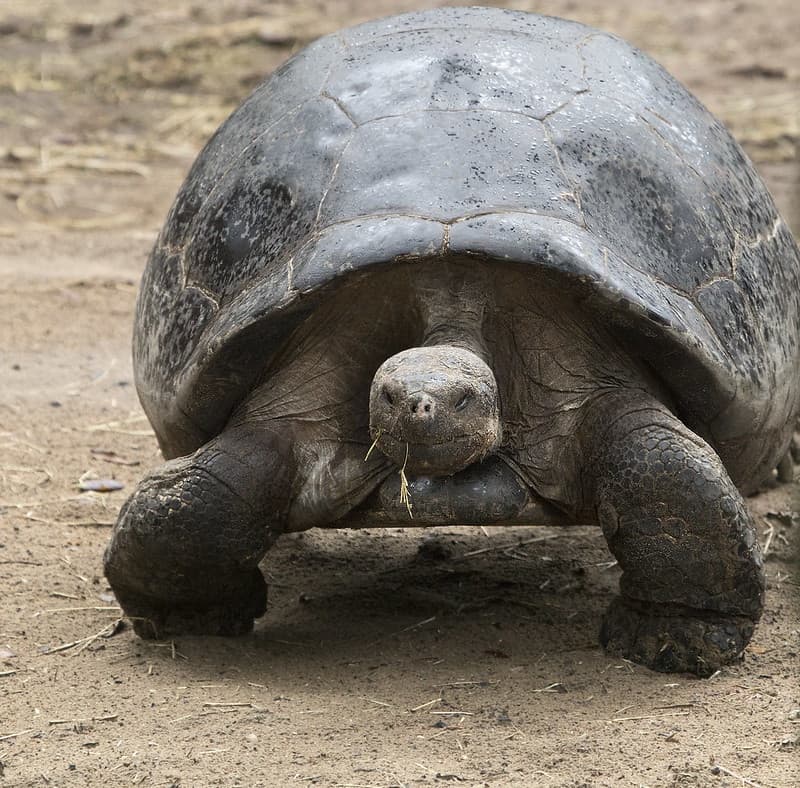 Galapagos Tortoise
Flickr/C Watts
Today the St Augustine Alligator Farm & Zoo is accredited by The American Association of Zoological Parks and Aquariums.
This accreditation is only given to institutions recognized for the quality and care of their animal collections.
You will see far more than alligators when you visit this zoo. They have hundreds of species including hundreds of birds, porcupines, monkeys, snakes, lions, tortoises, turtles and even tarantulas.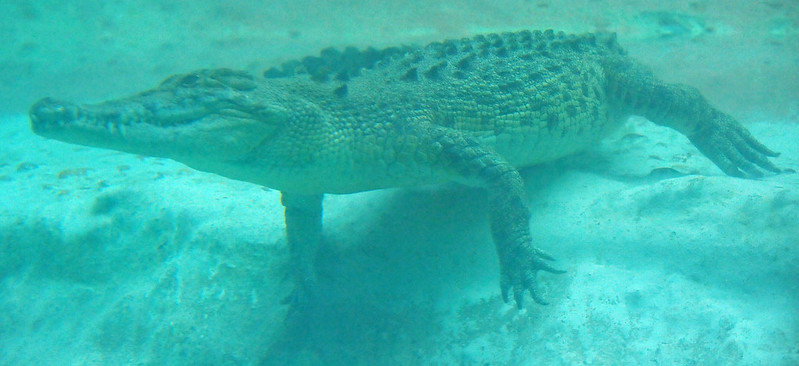 Maximo the Saltwater Crocodile
Flickr/Heather Paul
Depending on when you visit, you can enjoy one or more of the tremendous wildlife shows the farm is famous for, some of the best of all Florida zoos.
The shows include Realm of the Alligator where you will learn some little known facts about gators. Scales and Tails is another show that will teach you about snakes and other reptiles.
There is also a bird show and rain forest review, and the opportunity to see the alligators being fed twice a day.
Because there are also crocodiles in Florida, the farm has Maximo, a giant salt water crocodile from Australia. This creature is more than 15 feet long and weighs 1250 pounds.

He was born in 1971, and could live to be anywhere from 60 to 80 years old. It is predicted he will continue to grow as he ages.
His wife, Sydney, came with him from Australia and also lives at the zoo.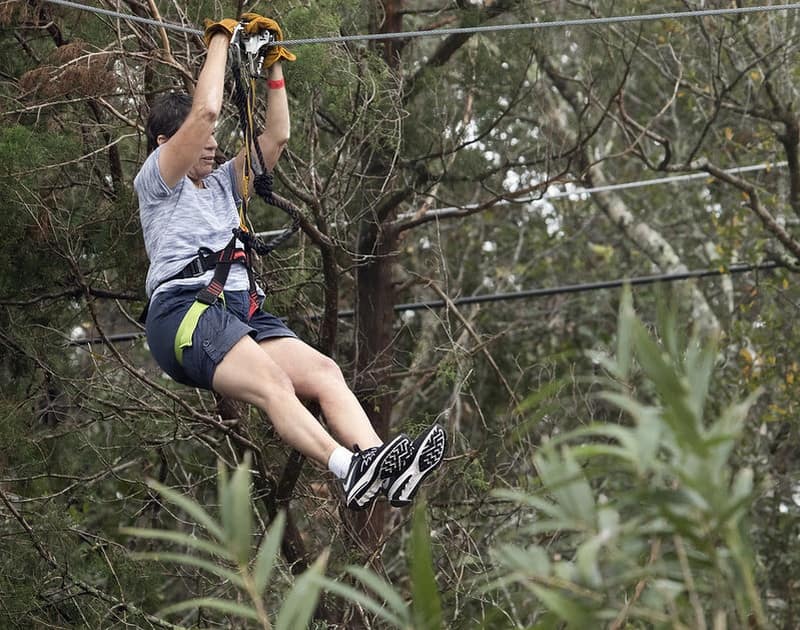 St. Augustine Alligator Farm Zipline
Flickr/C Watts
The zoo also has a zip line attraction, for an extra fee, called Crocodile Crossing.
It is actually an obstacle course with more than 50 different challenges, and includes 7 zips over the zoo.
As you zip along suspended from a zip line in a harness, you will be looking down on alligators, crocodiles, caiman and other creatures who may also be looking up at you.
Currently there are two levels of zip line course available, one for beginners and the other for folks with a bit more confidence.
It's best to call for reservations.
ADMISSION FEES
Consult our annually updated admission fee table, call 904-824-3337 or visit the zoo's website at www.alligatorfarm.us.
HOURS
Open everyday from 9am to 5pm, with extended summer hours of 9 am to 6 pm.
---
ST. AUGUSTINE ALLIGATOR FARM LOCATION MAP
---
---
DIRECTIONS
• From I-95, take S.R. 207 (Exit 311), then turn east toward St. Augustine.
• Drive 3.7 miles, then turn right onto S.R. 312, and go 3.6 miles, crossing US 1 and going over a bridge spanning the Intracoastal Waterway.
• Turn left (North) on A1A/Anastasia Blvd. The St Augustine Alligator Farm is located 1 1/2 miles North on the left on A1A.
---
---

Our Facebook page has more than 128,577 followers who love off the beaten path Florida: towns, tourist attractions, maps, lodging, food, festivals, scenic road trips, day trips, history, culture, nostalgia, and more.  We post articles every day.  Please check it out and if you like it, we would appreciate a "like" from you.
---
By Mike Miller, Copyright 2009-2023
Florida-Back-Roads-Travel.com
Florida Back Roads Travel is not affiliated with or endorsed by Backroads, a California-based tour operator which arranges and conducts travel programs throughout the world.