ST. LEO, FLORIDA
St. Leo, Florida Things To Do, Lodging, Dining, & Real Estate At End Of Article
St. Leo, Florida is a town of about 1,400 people on State Road 52 about 5 miles west of Dade City.  It is adjacent to the equally small town of San Antonio.
Located 33 miles north of Tampa, St. Leo University is the main enterprise in this scenic little place.
HISTORY OF ST. LEO, FLORIDA
St. Leo, Florida and the surrounding area was settled in 1881 by Judge Edmund Dunne. The Judge wanted to establish a Catholic colony.
When he saw the rolling land on the south shore of Lake Jovita, he settled down on the land that is now St. Leo Abbey.

The Town of St. Leo was founded ten years later and is the oldest incorporated municipality in Pasco County.
St. Leo's western limit is the eastern limit of San Antonio, and the two little towns enjoy being side by side in the Florida sun.

The town is approximately 816 acres in size, much of which is Lake Jovita.   
The main place to visit in St. Leo is St. Leo University and St. Leo Abbey.  The Holy Name Monastery is also in St. Leo and is home to 16 sisters of the Benedictine order.
The abbey is open to the public, and there is a nearby large gift shop that focuses on Catholic themed items but is fun to visit for people of any faith.
There is also an upscale golf course development on Lake Jovita just east of the university campus called Lake Jovita Golf and Country Club.
It has an area of more than 1,000 acres outside the town limits,  but is certainly part of the St. Leo community.
Another golf course owned by the University is across the highway from the school.
St. Leo University is a private Roman Catholic liberal arts university. It was founded in 1889. The university and town are named after Pope Leo The Great.
It is the oldest Catholic college in Florida and the sixth largest in the United States.  It has a total enrollment of almost 16,000 students.
Most of them are military personnel who take advantage of St. Leo's pioneering distance learning programs. The actual count of students on the campus in St. Leo is a bit more than 2,100.
When I visit the campus, it makes me want to go back to college.
It is quiet, traditional and beautiful. A great place to spend a peaceful day.
St. Leo University banned racial segregation in 1889 before it was even legal to do it in Florida. They totally integrated their school and campus.
In 1920, the College was temporarily converted into an English style prep school.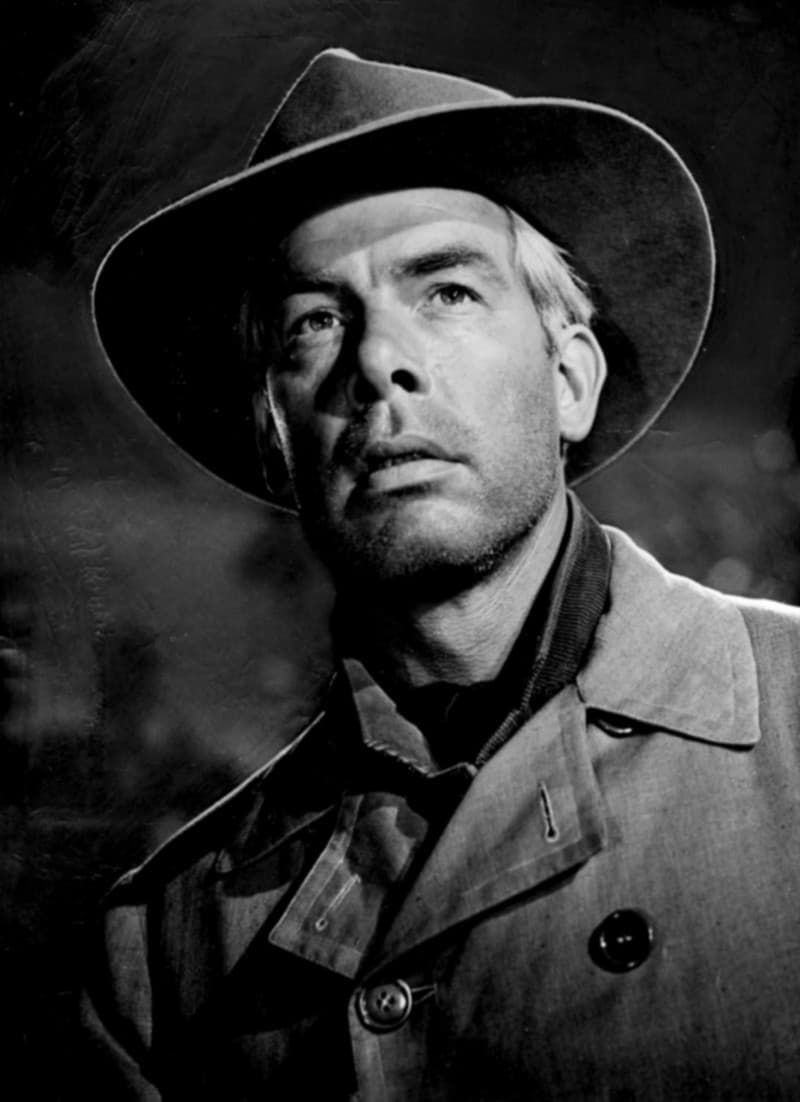 Lee Marvin, Actor
One of the students at the prep school in the years before World War Two was actor Lee Marvin.
Although Lee didn't graduate, he was quite an athlete and starred in several sports.
It is rumored that Lee was expelled from St. Leo and joined the Marine Corps just in time to see serious action in the South Pacific in World War Two.
In 1959, St. Leo shut down the prep school and became a college again.
The aerial photo above shows what it looked like in 1959. The rest is history, with St. Leo being upgraded in 1999 from college to university status.
---
ALL ABOUT ST. LEO, FLORIDA  (AND NEARBY)
---
ST. LEO FLORIDA INTERACTIVE MAP
---
---

Our Facebook page has more than 129,275 followers who love off the beaten path Florida: towns, tourist attractions, maps, lodging, food, festivals, scenic road trips, day trips, history, culture, nostalgia, and more.  We post articles every day.  Please check it out and if you like it, we would appreciate a "like" from you.
---
By Mike Miller, Copyright 2009-2023
Florida-Back-Roads-Travel.com
Florida Back Roads Travel is not affiliated with or endorsed by Backroads, a California-based tour operator which arranges and conducts travel programs throughout the world.