DADE CITY,  FLORIDA
Dade City, Florida is a small town of 6,500 people about 39 miles north of Tampa on U.S. Highway 301. It is the seat of Pasco County; the centerpiece of the historic downtown is the Pasco County Courthouse.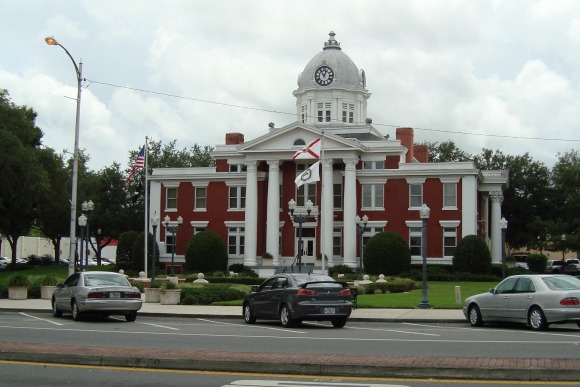 Pasco County Courthouse, Dade City, Florida
The Pasco County Courthouse was built in 1909 and has been restored a couple of times. It looks great, and is worth visiting just to take a look inside. The building is on The National Register of Historic Places.
A relatively new Valentines Day tradition has been established in Dade City: the County Clerk performs a free wedding ceremony on the steps of the courthouse. What a great way for couples to remember their wedding anniversary date.
In the 1870s there was a small town known as Fort Dade nearby. In the 1880s, the railroad bypassed Fort Dade a few miles to the east; the whole town packed up and moved to be next to the railroad. In 1884, the town was incorporated as Dade City.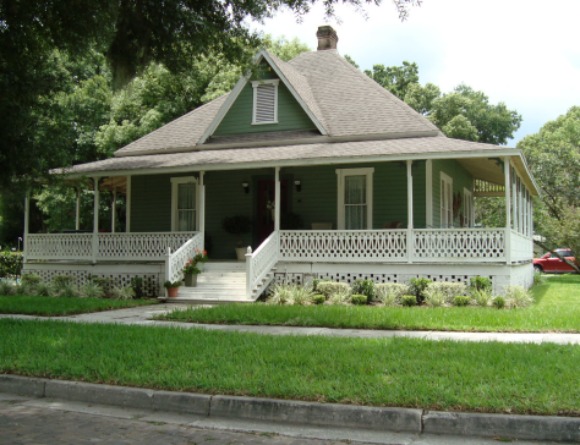 Old Home in Dade City, Florida
The town is a popular destination for antique hunters; lots of antique shops, quaint restaurants and historic buildings are located downtown. Each year the town hosts the Kumquat Festival. The festival celebrates the kumquat, a tart citrus fruit that is grown all around the area. Another popular attraction is the Pioneer Florida Museum and Village on the east side of town.
This museum features all kinds of old farm equipment and antique tools used by the early pioneers in the area. A restored 1864 house is on the grounds, as well as an old railroad depot from the nearby town of Trilby. There is even an old locomotive on display. Detailed exhibits show how the early pioneers survived and prospered in the wilds of early Florida.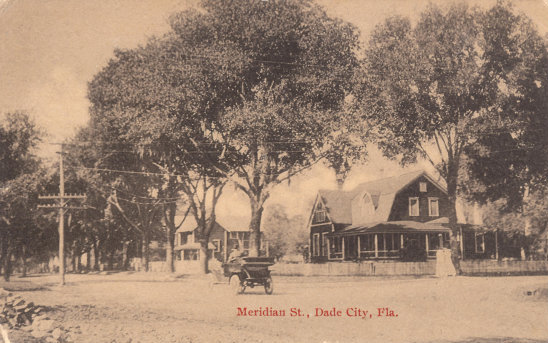 Other historic buildings in downtown Dade City include the Hugh Embry Library and the Edwinola Hotel; both structures are still in use today. Residential neighborhoods include many homes that were built in the Florida real estate boom of the 1920s.
A prisoner of war camp was located in Dade City during World War Two. The camp was for German soldiers who had been captured in North Africa as part of Field Marshal Erwin Rommel's Afrika Korp. The camp operated from 1942 to 1946. The camp is now repurposed as Pyracantha Park Civic Center.

---
Return To Florida Backroads Travel Home