STEINHATCHEE, FLORIDA

Steinhatchee Florida is on the Gulf of Mexico at the southern end of State Road 51. 

 The first syllable of this town rhymes with mean as in Mean Joe Green.  It is a fishing village of about 1,000 people on the north side of the Steinhatchee River.  It is about 70 miles west of Gainesville, about 1.5 hours by car.
The little village of Jena is across the river from Steinhatchee, and is usually included when folks talk about Steinhatchee;  they have a combined post office.  Fishing is the big industry in town.  Both commercial and sport fishermen find a lot to catch in the waters of the river and gulf. 
Steinhatchee Florida Is A Scalloping Heaven For Tourists
The Gulf shallows are abundant with scallops, stone crabs and blue crabs.  People come from all over to snorkel for scallops during the season from July to mid September.  The river is famous for its large population of trout and redfish.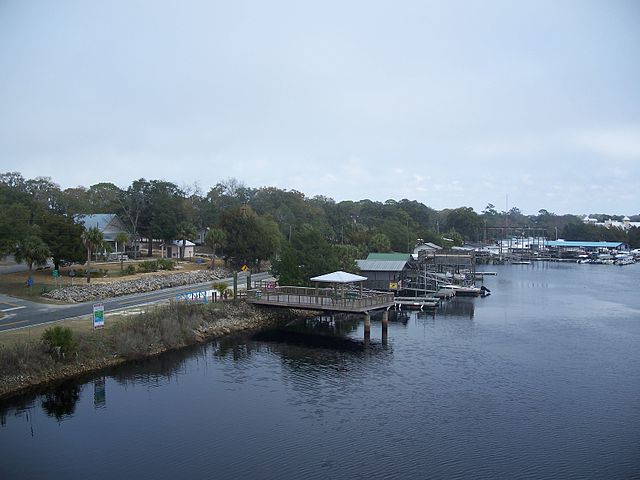 The wild land surrounding Steinhatchee and Jena are teeming with alligators, panthers, hogs, turkeys and all kinds of shore birds.  A lot of artists spend time in Steinhatchee to capture images of the Old Florida town and the surrounding wildlife.  The town has many Victorian homes along the river, and it is a good walking and biking town.
Up the river from the village is Steinhatchee Falls.  This can still be visited, and is where General Andrew Jackson supposedly crossed with his army in pursuit of Seminole Indians.  It's a good spot for picnics and swimming.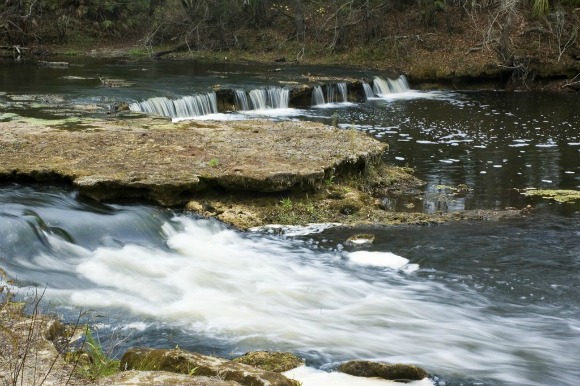 There are a lot of charming Old Florida style places to stay in Steinhatchee.  It's a great place to spend a laid back weekend or longer.  You can fish, explore, cycle or just chill out.  It's a unique place.

STEINHATCHEE RESTAURANTS

Kathi's Crabs, 1408 Riverside Drive SE, Steinhatchee, Florida 32539.  904813-3428.  Small place with great seafood including scallops and crabs.

Roy's Restaurant, 100 1st Avenue Southwest, Steinhatchee Florida 32359.  352-498-5000.  Great seafood including scallops and fried mullet.

STEINHATCHEE LODGING

Steinhatchee River Inn, 1111 Riverside Dr, Steinhatchee, FL 32359. 352-498-4049.  17 suites, 6 of them with full kitchens.  Close to everything, across the street from the river.

Good Times Motel and Marina, 7022 Hwy 358, Steinhatchee, FL 32359 . 352-498-8088.  Standard rooms, kitchenette rooms, cabins and sometimes a boat slip comes with your room.  Right on the river.

Sea Hag Marina and Cottages, 322 Riverside Drive, Steinhatchee, FL 32359. 352-498-3008 .  Five rooms at the marina and a bunch of neat little cottages across the street, most of them named after local fish.

View Larger Map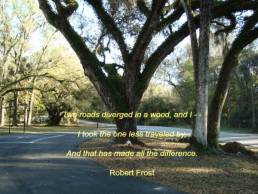 Over 66,000 followers can't be wrong. Learn about off the beaten path Old Florida, historic towns, attractions,  festivals, scenic drives and more.
Like Us On Facebook
Return From Steinhatchee Florida To Florida Towns

Return To Florida End of Road Towns

Return To Florida Backroads Travel Home