GAINESVILLE,  FLORIDA

May 3, 2021
Gainesville, Florida is home to the University of Florida.  It is a comfortable family town with the rolling terrain and large oak trees typical of north central Florida.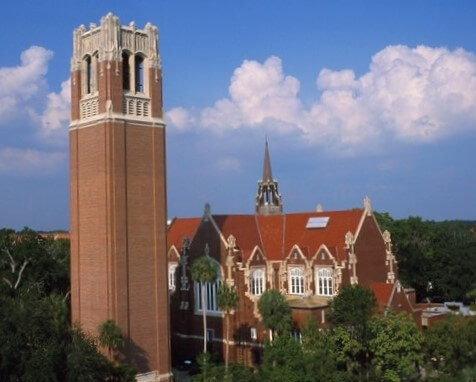 ---
HISTORY OF GAINESVILLE, FLORIDA
The area around Gainesville was at one time a Timucuan Indian village.
The Timucuans were an indigenous tribe that occupied Florida long before the Seminoles came down from Georgia and the Carolinas.

Back in 1817, when Spain owned Florida, the King of Spain gave a massive land grant in the area to Don Fernando de la Maza Arredondo.

After Florida became part of the United States, planters and farmers moved into what is now Alachua County and helped Florida become a state in 1845.
The area near the future Gainesville was known as Hogtown, the name of a nearby creek.

The first county seat was Newnansville. When David Levy Yulee built his railroad from Fernandina to Cedar Key, the tracks bypassed Newnansville.
The citizens then created a new town on the railroad named Gainesville. It was named after General Edmund Gaines, a veteran of the Seminole Wars, and became the county seat.
Florida was one of the Confederate States of America and the Civil War slowed growth in Gainesville. There were even a couple of small skirmishes between Confederate and Union troops.

After the Civil War, Gainesville began to flourish as a center for cotton processing and shipping. Citrus and vegetables also became major economic forces, followed later by phosphate and lumber operations.
---
GAINESVILLE, FLORIDA TODAY
The town's future was assured when the University of Florida located there in 1906. Gainesville history is closely tied to University of Florida history.
Like many smaller college towns, the population is seasonal. Summers are very quiet in Gainesville when most of the students are gone.
Starting in September, the school year is a beehive of activity until the following June.
In addition to having an excellent academic reputation, the Gators also have nationally ranked football, basketball and baseball teams.
Northeast Gainesville became an upper class neighborhood in the areas Duck Pond and the Highlands. In the early years of the twentieth century, four presidents of the University of Florida lived in these neighborhoods.

Gainesville residents have done a good job of restoring and preserving these neighborhoods.
They have also revived the downtown area by creating a historic district to showcase and preserve Gainesville's past in many of it's older buildings.
For example, the Thomas Center, which used to be a hotel, and the Hippodrome, which used to be a post office. 
The Hippodrome serves Gainesville today as the venue for their community theater.

---
Gainesville's location in north central Florida makes it an excellent starting point for many interesting day trips and scenic drives.
---
---
NORTH CENTRAL FLORIDA SCENIC DRIVES
GAINESVILLE, FLORIDA INTERACTIVE GOOGLE MAP
---
---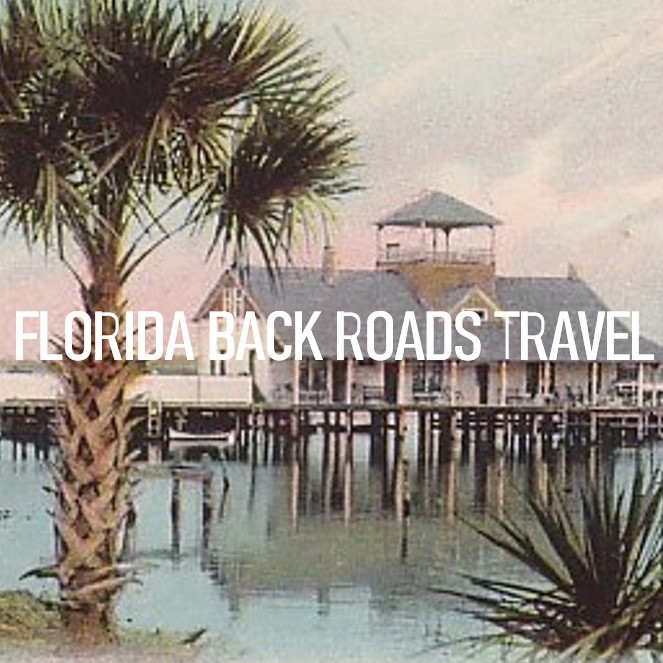 Our Facebook page has more than 107,251 followers who love off the beaten path Florida: towns, tourist attractions, maps, lodging, food, festivals, scenic road trips, day trips, history, culture, nostalgia, and more. 
Take a look. If you enjoy what you see, please give us a like.
---
---
Florida Back Roads Travel is not affiliated with or endorsed by Backroads, a California-based tour operator which arranges and conducts travel programs throughout the world.
By Mike Miller, Copyright 2009-2021 Florida-Back-Roads-Travel.com