SWEET SENSATIONS
25 North Orange Avenue (U.S. 17)
Green Cove Springs, Florida 32043
Tel: 904-529-8554
Sweet Sensations is in an unassuming corner building on busy U.S. 17 in downtown Green Cove Springs.
It is a very popular place for lunches, and is open Monday through Saturday from 10am to 3pm.
It has a small parking lot, but a city parking lot right next door has plenty of spaces if the restaurant lot is full.

When you enter Sweet Sensations, you will see a board with the daily specials printed out in magic marker. There is a batch of menus there for you to read, then you place your order at the counter. The usual fare is a good selection of soups and sandwiches, but they usually also have a hot lunch of some kind along with two or three soups. Off to the right is a glass case full of fresh desserts such as pastries, pies and cakes.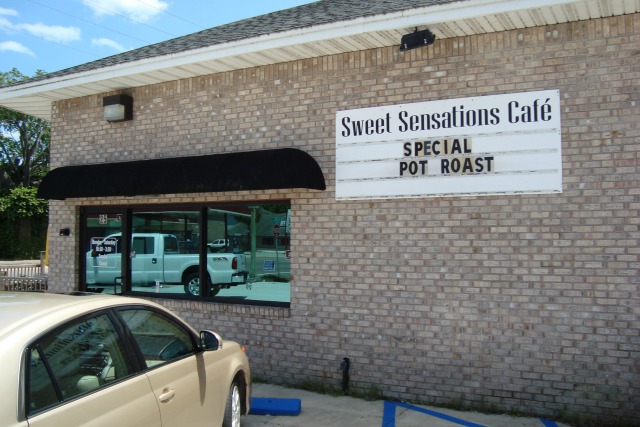 Sweet Sensations, Green Cove Springs
The decor is very simple and family friendly. The hot special when I was there was pot roast with vegetables. It was very tasty, and came with boiled potatoes, carrots and a dinner roll. A drink was included in the price, but I had water. I also had a cup of delicious chili. Someone at the table next to me was enjoying a Reuben sandwich and said it was fantastic. His wife was having something called an Outlaw Chicken Salad Sandwich. She also vouched for its tastiness.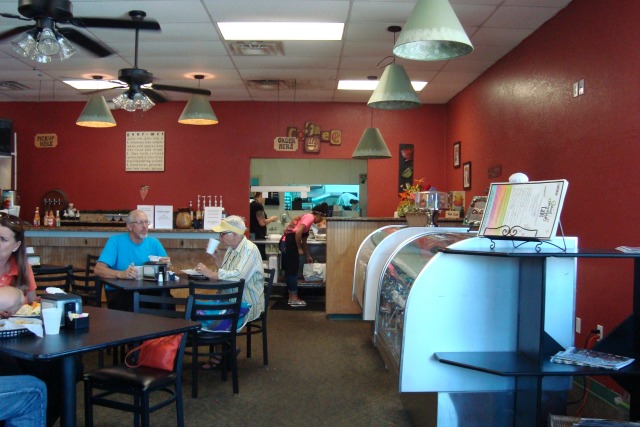 Sweet Sensations, Green Cove Springs
The place had a nice lunch crowd when I visited at 130pm on a Tuesday. I will be sure to stop here again when I am in Green Cove Springs.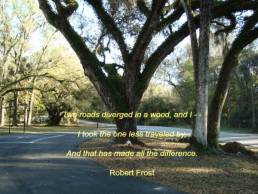 Over 65,000 followers can't be wrong. Learn about off the beaten path Old Florida, historic towns, attractions,  festivals, scenic drives and more.
Like Us On Facebook
Return From Sweet Sensations To Florida Restaurants
Return To Florida Backroads Travel Home