Washington Oaks Gardens State Park
WASHINGTON OAKS GARDENS STATE PARK
6400 N. Oceanshore Blvd
Palm Coast, Florida 32137
Phone: 386-446-6780
By  Mike Miller  Updated October 8, 2023

Washington Oaks Gardens State Park is a beautiful park located near Palm Coast, Florida. It was established in 1965 and has since become a popular destination for nature lovers and history buffs alike.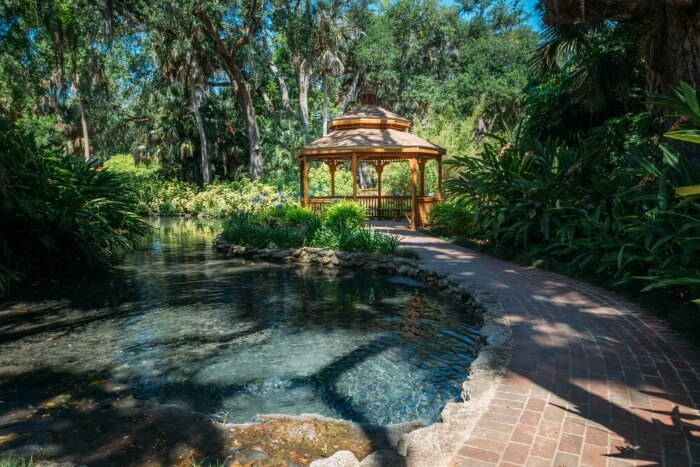 Gazebo at Washington Oaks
Shutterstock
With its stunning gardens, scenic walking trails, and historical significance, there is something for everyone to enjoy at this state park.
The history of Washington Oaks Gardens State Park dates back to the early 1900s when the area was purchased by Louise Powis Clark and her husband Owen D. Young.
Ms. Powis Clark was a fashion designer and busineswoman and Young was a wealthy industrialist and one of the founders of Radio Corporation of America.
Giant Oak at Washington Oaks
Shutterstock
The couple built a winter home on the property in 1937 which they called "Washington Oaks" in honor of George Washington.

After Louise passed away, the property was sold to the state of Florida in 1965 and was established as a state park.
The park has since been restored and preserved to maintain its natural beauty and historical significance.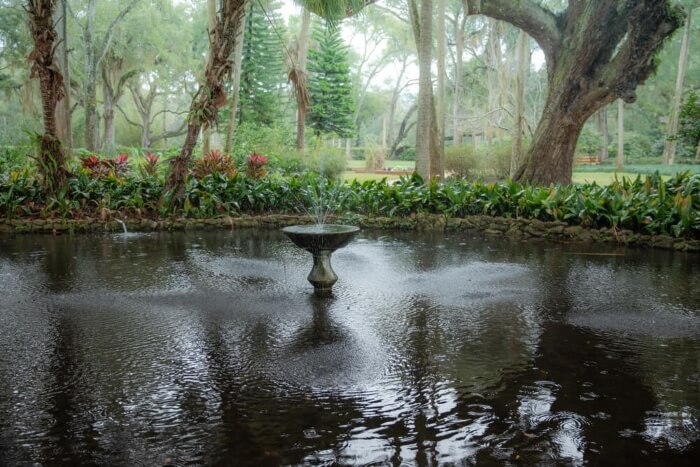 Pond With Fountain at Washington Oaks
Shutterstock
One of the main attractions at Washington Oaks Gardens State Park is its stunning gardens.

The park is home to several different types of gardens, including a formal rose garden, a citrus grove, and a butterfly garden.
Statue at Washington Oaks
Shutterstock
Visitors can stroll through the gardens and admire the beautiful plants and flowers.

The park also features several walking trails that wind through the natural landscape.
Heavy Forest at Washington Oaks
Shutterstock
The trails offer breathtaking views of the ocean and the surrounding area, and visitors can often spot wildlife such as deer, rabbits, and squirrels.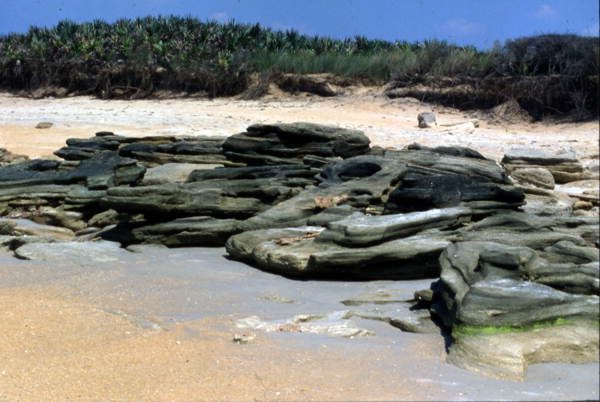 Washington Oaks Coquina Formations
Florida Memory, State Archives
One of the highlights of the park are the ancient coquina rock formations on the beach.
Atlantic Ocean Beach at Washington Oaks
Shutterstock
Throughout the year, Washington Oaks Gardens State Park hosts several special events and programs.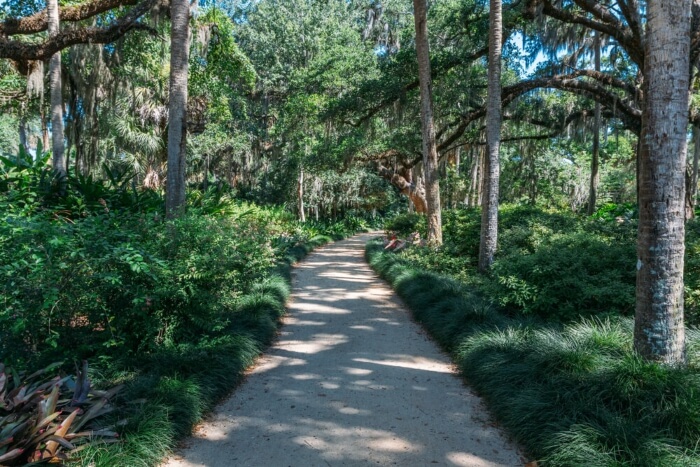 Walking Path at Washington Oaks
Shutterstock
One of the most popular events is the Annual Earth Day Celebration, which takes place in April. The event features live music, food vendors, and environmental exhibits.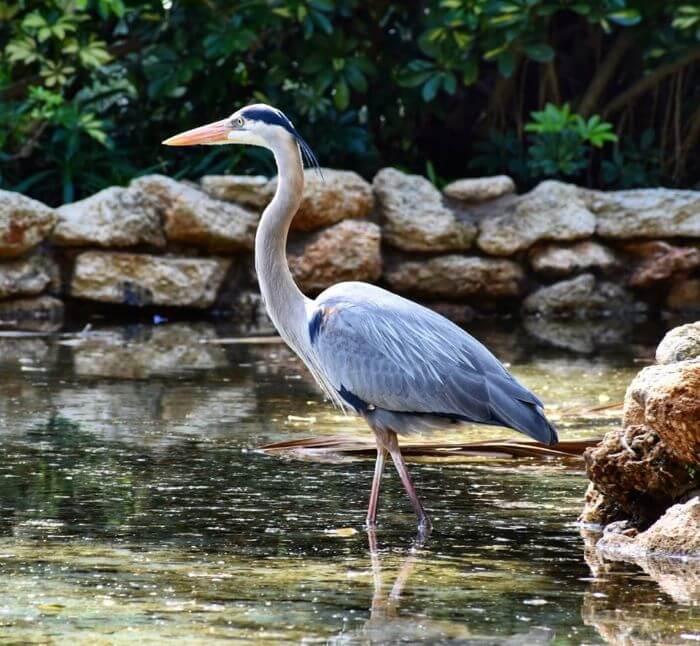 Great Blue Heron
Shutterstock
Other events include guided nature walks, birdwatching tours, and photography workshops. Visitors are encouraged to check the park's website or call ahead for a schedule of upcoming events.
Washington Oaks Gardens State Park is open daily from 8:00 am to sunset and admission fee is $5 per vehicle. 
Learn more at the Washington Oaks website.
---
Map of Amenities at Washington Oaks
Florida State Parks
---
GOOGLE MAP WASHINGTON OAKS STATE PARK
---
---

Our Facebook page has more than 129,275 followers who love off the beaten path Florida: towns, tourist attractions, maps, lodging, food, festivals, scenic road trips, day trips, history, culture, nostalgia, and more.  We post articles every day.  Please check it out and if you like it, we would appreciate a "like" from you.
---
By Mike Miller, Copyright 2009-2023
Florida-Back-Roads-Travel.com
Florida Back Roads Travel is not affiliated with or endorsed by Backroads, a California-based tour operator which arranges and conducts travel programs throughout the world.