AMERICAN BEACH FLORIDA
By  Mike Miller  June 19, 2023

American Beach is on Amelia Island just south of Fernandina Beach, Florida on State Road A1A.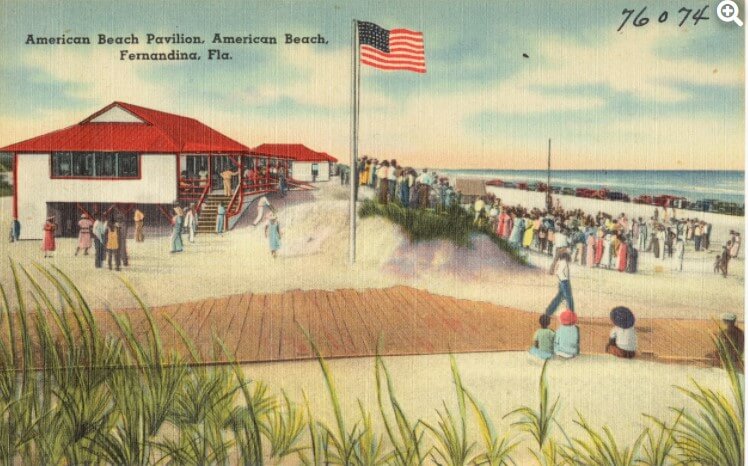 Vintage Postcard American Beach Florida
Jim Crow laws in Florida, like in other southern states, were a series of state and local laws that imposed segregation and discrimination against African Americans from the late 19th century to the mid-1960s.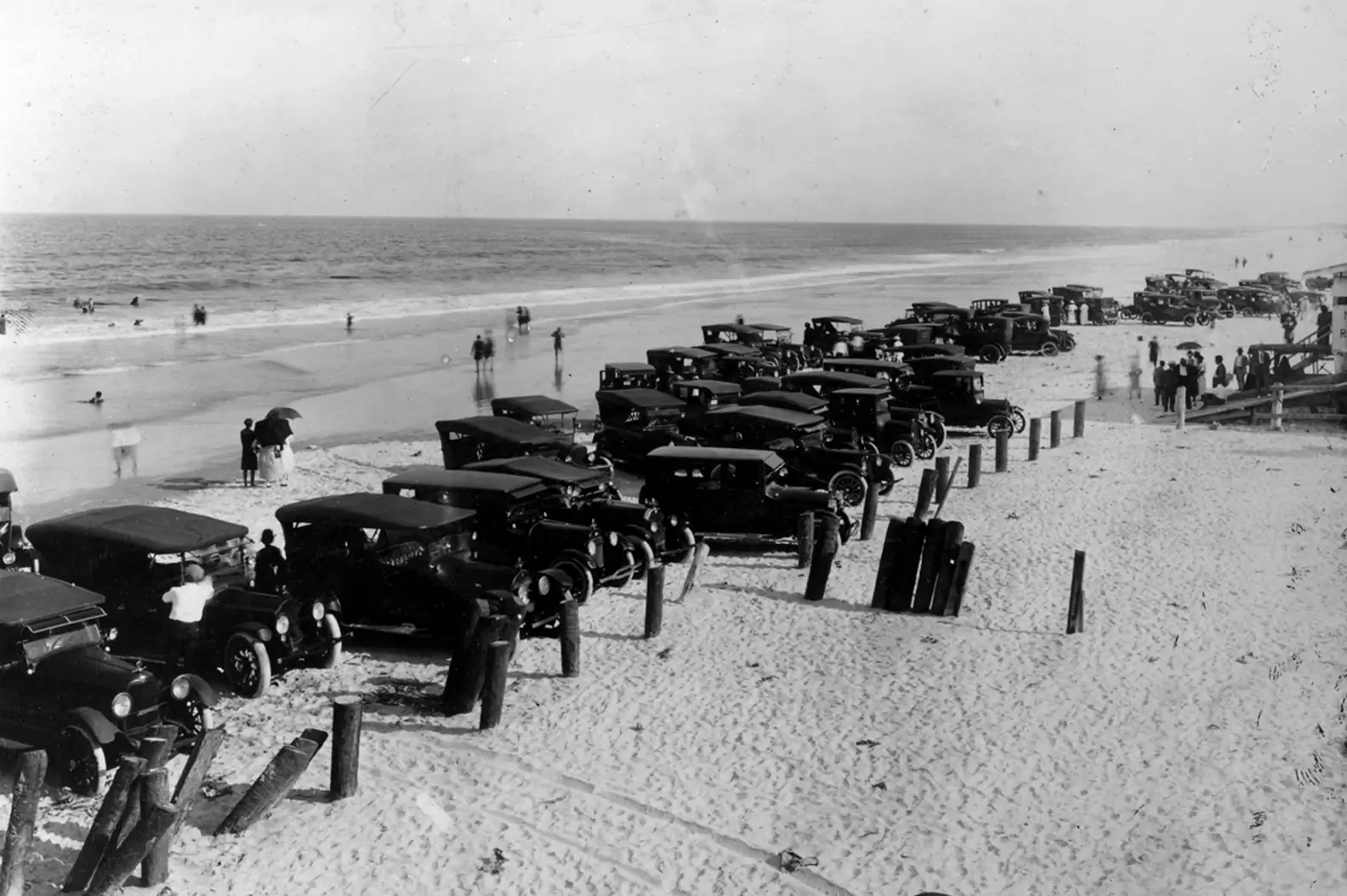 American Beach in 1937
Courtesy of the American Beach Museum
These laws mandated segregation in all public places, including beaches. As a result, African Americans were not allowed to use public beaches that were designated for white people.
This created a need for separate and often inferior beaches for African Americans.
The situation was particularly prevalent in Florida, where the state's long coastline and warm weather made the beaches a popular destination.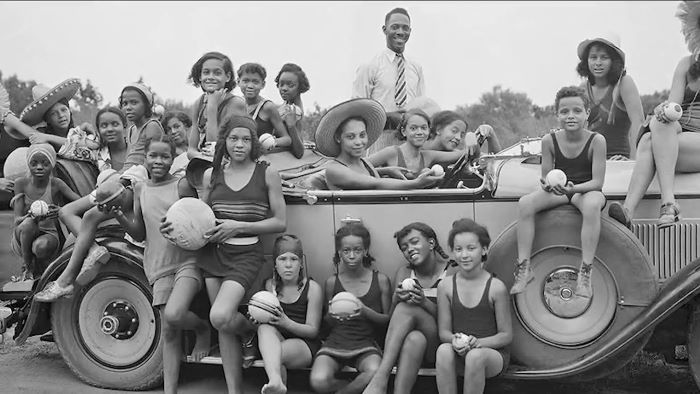 American Beach Car and People
The American Beach resort was founded by Abraham Lincoln Lewis, a wealthy African American businessman and insurance executive.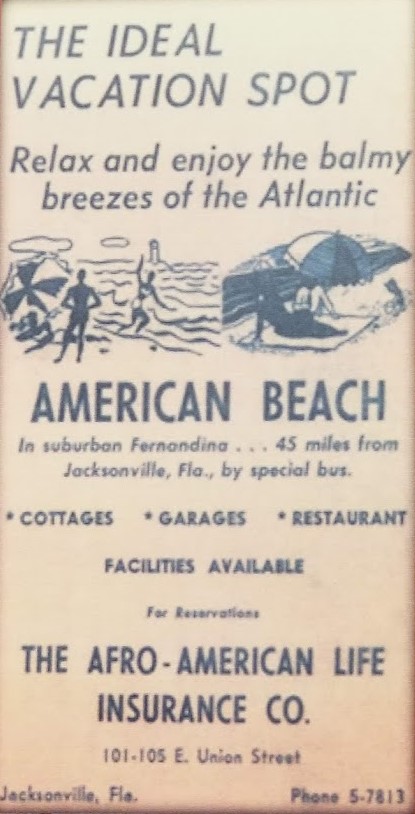 Lewis established the beach resort in 1935 as a place where black Americans could enjoy a beach vacation free from the discrimination they faced at other beach resorts.

It became one of the few beaches available to African Americans during the era of segregation.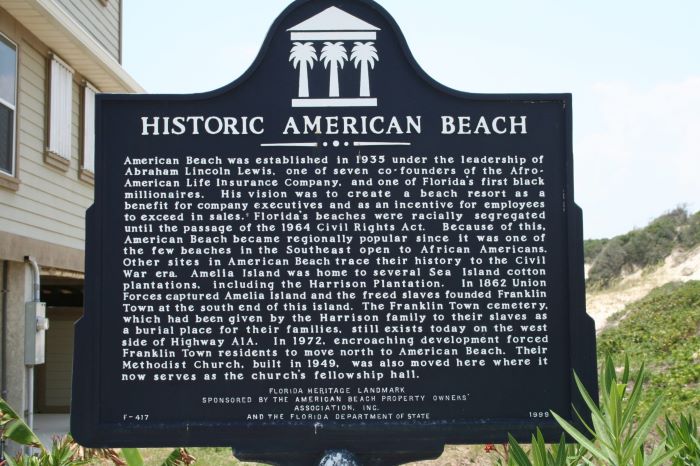 Historical Marker at American Beach
During the Civil Rights Movement, the beach became a gathering place for activists and served as an important symbol of black pride and empowerment.
Two events in close succession spelled bad times for American Beach.
Hurricane Dora in 1964 badly damaged the beach and the Civil Rights Act desegregated the south.  The community struggled to rebuild but developers spent their money elsewhere.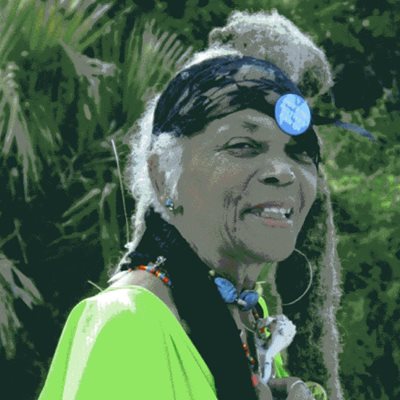 The great-grandaughter of Abraham Lewis was an opera singer who came back to Florida in the 1970s. 
She decided to stay in American Beach and became known as "The Beach Lady" although her real name was MaVynee Oshun Betsch.
She dedicated the rest of her life to preserving the memories and remaining artifacts of American Beach.
MaVunee Oshun Betsch at American Beach
Florida Humanties
In the years before the American Beach Museum opened in 2014, she kept a collection of magazines and other documents about her great-grandfather.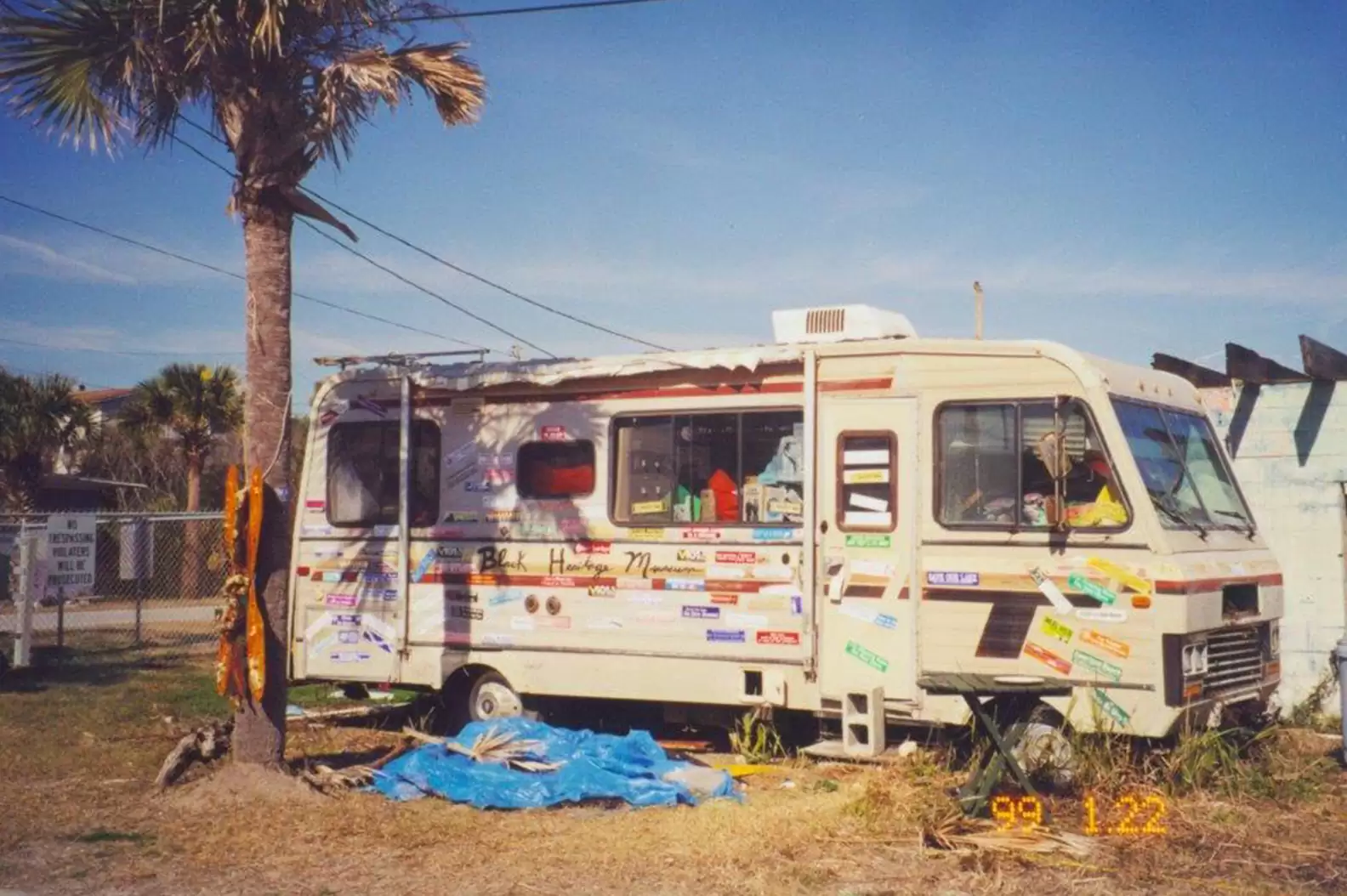 The Beach Lady's Revolutionary Headquarters
She called the motorhome that housed the collection "Revolutionary Headquarters" and enjoyed giving people tours of the streets and a visit to the motorhome.

The beach lady died in 2005.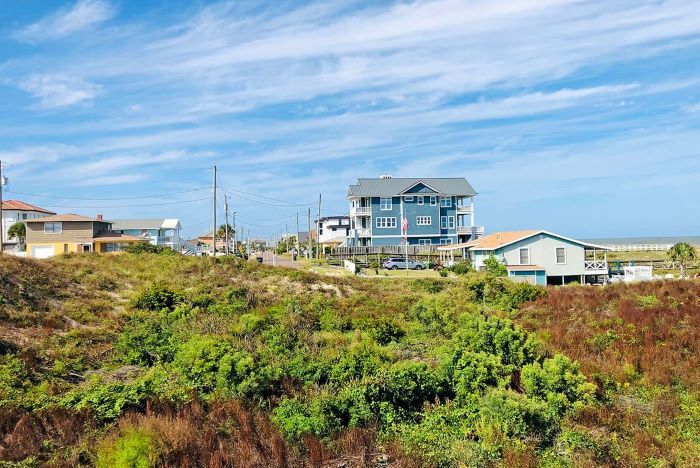 American Beach Today
Amelia Island Living
Today, American Beach is a beloved community and a designated historic district, recognized for its cultural and historical significance to the African American community.
A. L. Lewis Museum at American Beach
THINGS TO DO AND SEE IN AMERICAN BEACH
Explore the American Beach Historic District: Take a walking tour to see the historic homes, cottages, and other structures that make up the American Beach community.


Visit the A. L. Lewis Museum: Learn about the history and culture of American Beach and its significance to the African American community.  This museum was formerly named American Beach Museum.


Attend cultural events: American Beach hosts a variety of cultural events and festivals throughout the year, including the American Beach African American Music Festival, the American Beach Property Owners Association Annual Picnic, and more.


Relax on the beach: American Beach is known for its beautiful beaches, so visitors can spend a day lounging in the sun and enjoying the water.


Take a fishing trip: Amelia Island is home to several great fishing spots, so visitors can go fishing and enjoy the local wildlife.


Visit nearby attractions: American Beach is located on Amelia Island, which is home to several other attractions, including the Fort Clinch State Park, the Amelia Island Lighthouse, and the Amelia Island Historic District.


Fernandina Beach is a great place to visit with numerous shops and restaurants and a bustling waterfront.
INTERACTIVE GOOGLE MAP AMERICAN BEACH
---

Our Facebook page has more than 128,577 followers who love off the beaten path Florida: towns, tourist attractions, maps, lodging, food, festivals, scenic road trips, day trips, history, culture, nostalgia, and more.  We post articles every day.  Please check it out and if you like it, we would appreciate a "like" from you.
---
By Mike Miller, Copyright 2009-2023
Florida-Back-Roads-Travel.com
Florida Back Roads Travel is not affiliated with or endorsed by Backroads, a California-based tour operator which arranges and conducts travel programs throughout the world.