FERNANDINA BEACH,  FLORIDA

October 2, 2021
Fernandina Beach, Florida Things To Do, Lodging, Dining, & Real Estate At End Of Article
Fernandina Beach, Florida is as far northeast on the Atlantic Coast as you can get in the Sunshine State.
It is on the south bank of the St. Marys River that divides Florida and Georgia.  Perched on the north end of Amelia Island, it is a natural deep water seaport.

It was one of Florida's first major cities.  The downtown area of the town preserves and displays many of the old historic buildings.  

---
HISTORY OF FERNANDINA BEACH, FLORIDA
---
The history of Fernandina Beach is so confusing that only a history professor can understand it fully.
It is the only United States location to have been under eight different flags.
Its fortunes rose and fell with the fate of Spain, France, England, The Confederate States of America, the English American Colonies and the United States of America.
---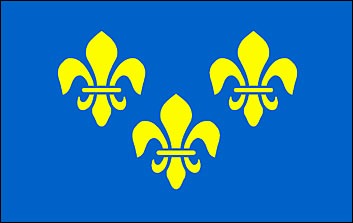 France
The first recorded visitor to Amelia Island was the French admiral and explorer, Jean Ribault. He arrived in May of 1562 and found the area populated by Timucuan Indians.

He claimed the island "Isle de Mai" for the month of May, and claimed it for France.
---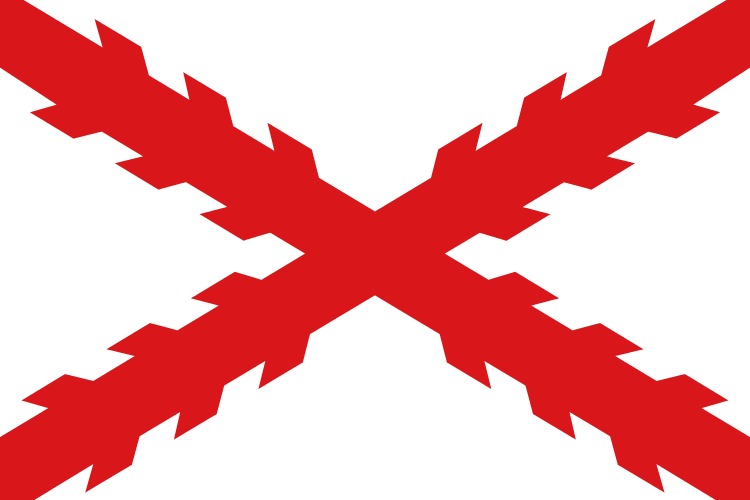 Spain
The Spanish came along 5 years later and claimed it for Spain.  The Spaniards stuck around for almost 200 years, and in 1686 they built Fort San Fernando located in the area of Fernandina Beach now called Old Town.  They called the island Santa Maria.

---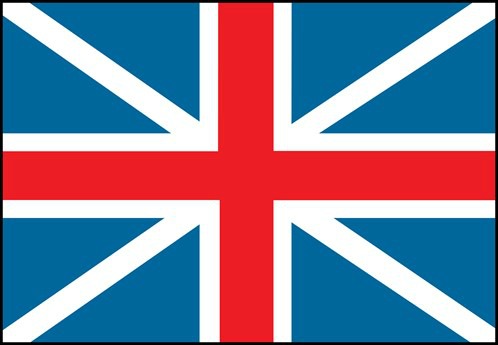 England
Then the English came along and wiped out the Spanish and renamed the island for Princess Amelia, daughter of King George II.  For a few years they called it Egmont after the Earl of Egmont's big indigo plantation.  After the Revolutionary War, the victorious Americans took the island from the English and gave it back to Spain.
---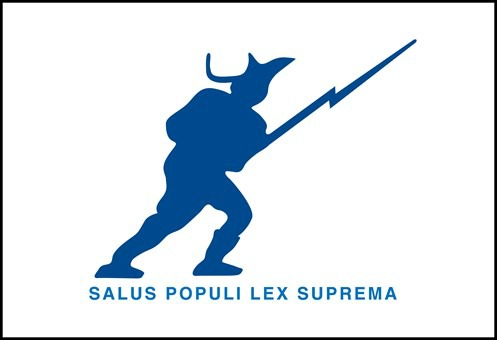 Patriots of Amelia Island
In 1812 a group called "Patriots of Amelia Island" kicked the Spanish out and raised their own flag.  The next day they raised the U.S. flag, but Spain demanded the island be returned, so it became Spanish again.

---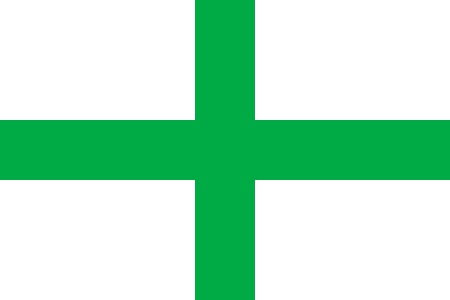 Green Cross Standard
In 1817 an adventurer named Sir Gregor MacGregor captured the Spanish Fort San Carlos, and he raised his own flag, the Green Cross standard.

---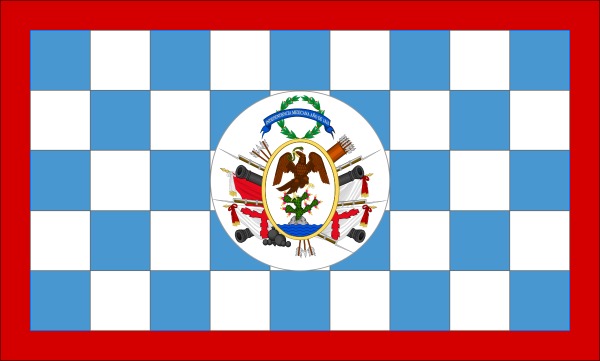 Mexican Rebel Flag
Then a couple of rebels and a pirate gained control from Sir Gregor and raised the Mexican Rebel flag.The United States quickly booted these guys out and held Amelia Island in trust for Spain.

---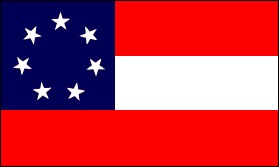 Confederate States of America
Amelia Island finally became United States soil in 1821 when Florida became a territory.

During the first year of the civil war, however, the island was under the Confederate flag.
---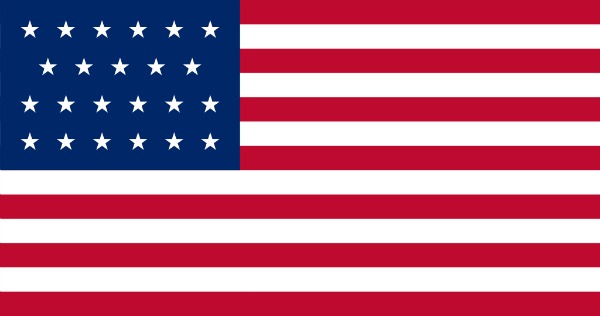 United States of America
Old Glory was raised again in 1862, and the last time I checked,  Amelia Island is still under the flag of The United States of America.

Fernandina thrived in the years just before and after the U.S. Civil War, and up until just after 1900.
Fort Clinch was built in 1847, and in the 1850's Fernandina became the eastern terminus of Florida's first cross-state railroad. 
The railroad was built by Senator David Levy Yulee. It's western terminus was Cedar Key.
Tourists came by steamboat from New York and other northern cities to stay in the city's beautiful hotels.

The shipping industry boomed with outgoing cargoes of lumber, naval stores and phosphate, and incoming loads of tourists.

By the early 1900's, however, the tourism trade had moved south to St. Augustine, and Fernandina became somewhat isolated. 

---
FERNANDINA BEACH FLORIDA TODAY
---
Today Fernandina Beach it is a bustling little city of about 13,052 people living within the city limits.  Probably at least that many more live on Amelia Island.
It is a self sufficient place with a solid paper industry, a shrimp fleet, and plenty of service industry jobs generated by the affluent retirement and second home communities of southern Amelia Island.
The historic district of Fernandina has been carefully preserved.  Many houses and buildings remain as proof that this was a very prosperous town.
Downtown Fernandina is a great place to visit with dozens of interesting shops and good restaurants.
FERNANDINA BEACH MOTELS
Fernandina Beach and Amelia Island are blessed with a variety of lodging places.  Accomodations range from the simplest of Mom and Pop motels to the Ritz Carlton (which is fantastic!), and prices vary accordingly.
I have a few suggestions to make:
Amelia Schoolhouse Inn

was originally built in 1886 and was completely restored in 2018 and is now a 17 room boutique inn in the heart of downtown Fernandina.  Many of the original wood floors, brick, windows and more have been meticulously renovated. Tel: 904-320-0918.  
Holiday Inn Express, Days Inn, Comfort Inn and other national low cost chains have locations at the I-95 exit.


The Amelia Island Williams House is one of several wonderful bed and breakfast inns located in the historic downtown area of Fernandina Beach. The rooms are large, and feature whirlpool tubs. A southern breakfast is served, and wine is served on the verandah at sunset. Tel: 800-414-9258.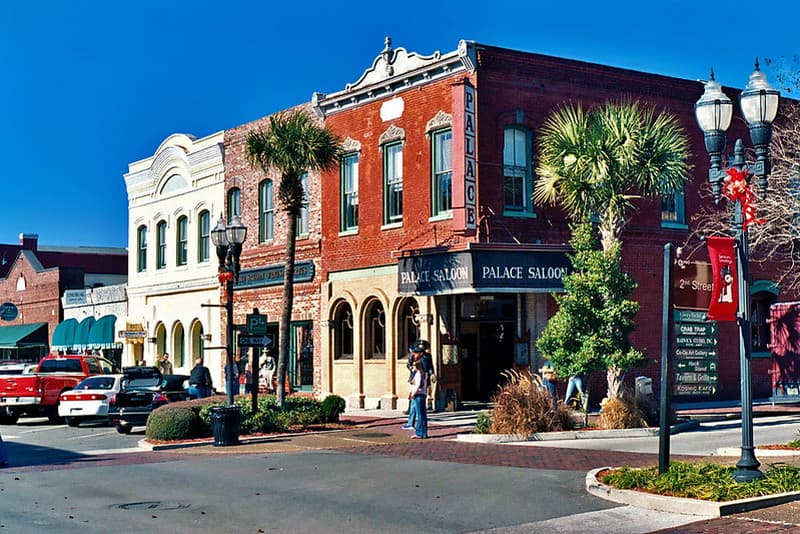 Palace Saloon in Fernandina Beach
Flickr/Steven Martin
FERNANDINA BEACH ATTRACTIONS
Amelia Island's annual Isle of Eight Flags Shrimp Festival is Fernandina Beach's biggest event. It is held every year the first weekend in May, attracting more than 100,000 visitors. The art show is well attended and has over 300 booths. The Festival features live musical entertainment at the riverfront stage, shrimp dishes cooked in many different ways, and plenty for kids to do. Friday night has fireworks, and the harbor is invaded by a pirate ship.


The Amelia Island Museum of History

is well worth a visit. The museum has articles from the Timucuan tribe, the Spanish and French explorers, and mementoes from the other diverse cultures that are the heritage of Amelia Island and Fernandina Beach. 233 South Third Street, Fernandina Beach. Hours are Monday through Saturday, 10 am-4 pm, and Sunday 1 pm-4 pm. Telephone 904-261-7378.
Fort Clinch State Park is one of the best preserved 19th century forts in the United States. It is part of the Florida State Park system. It was used during both the Civil and Spanish-American wars, although it never saw combat. 

You will enjoy the daily tours of the fort. Re-enactors dressed in period uniforms will chat you up and you will feel like you took a time machine back in years.  The park also has a wonderful campground.
---
 ALL ABOUT FERNANDINA BEACH, FLORIDA
Fernandina Beach Florida is about 11 miles east of I-95 Exit 373. This exit is about 10 miles south of the Georgia-Florida border.
Travel east through Yulee on SR-A1A, also known as The Buccaneer Trail, and shown as Highway 1A on this Google map.
Continue on SR-A1A east to Amelia Island, then follow the road as it bends north into Fernandina's historic downtown section.
---
FERNANDINA BEACH INTERACTIVE MAP
---
---

Our Facebook page has more than 114,695 followers who love off the beaten path Florida: towns, tourist attractions, maps, lodging, food, festivals, scenic road trips, day trips, history, culture, nostalgia, and more.  We post articles every day.  Please check it out and if you like it, we would appreciate a "like" from you.
---
SUBSCRIBE TO OUR FREE EZINE
---
Florida Back Roads Travel is not affiliated with or endorsed by Backroads, a California-based tour operator which arranges and conducts travel programs throughout the world.
By Mike Miller, Copyright 2009-2021 Florida-Back-Roads-Travel.com