DUNEDIN, FLORIDA
August 30, 2021
Dunedin, Florida Things To Do, Lodging, Dining, & Real Estate At End Of Article
Dunedin, Florida is a city of about 36,000 on the Gulf coast between Clearwater and Tarpon Springs.  It is the fifth largest city in Pinellas County.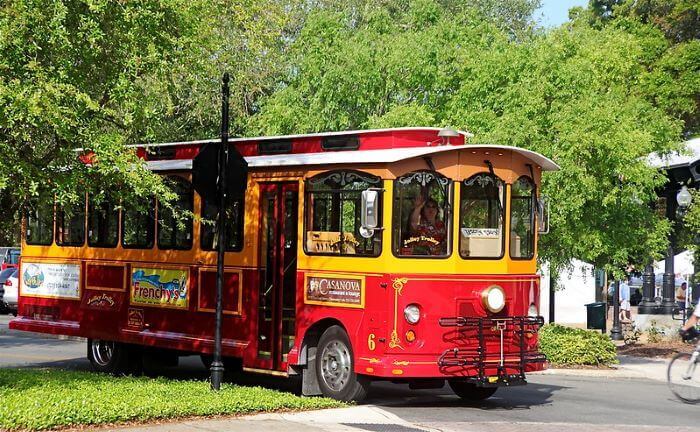 Dunedin Clearwater Jolley Trolley
Flickr/Marc Banks
Most of Dunedin is located west of US-19 on Alternate 19 which runs along the shoreline and is known locally as Edgewater Drive.

DUNEDIN,  FLORIDA HISTORY
Dunedin is one of the oldest cities on the Florida Gulf coast. 
It was settled in the late 1860s and was originally named Jonesboro after the owner of the general store.
The name was changed in 1878 to Dunedin by two Scotsmen who came to the area. 
Allen Morris in his book "Florida Place Names" suggests the name comes from two words:

"Dun", which is a term for "town", and "Edin" a form of the name of Edana, an Irish saint that many churches in Scotland were named after. 
The capital of Scotland is Edinburgh, a name derived form these Gaelic terms. 
The Orange Belt Railway came through Dunedin in 1888.  It was the first railroad in the area that connected central Florida to St. Petersburg.

A large dock was built to handle ocean going sailing ships and Dunedin became an important port by the end of the 1800s and into the 1900s.
The town prospered during this era and many fine homes were built.
It was incorporated as the City of Dunedin in 1925.
DUNEDIN, FLORIDA | HONEYMOON ISLAND
The Dunedin History Museum has preserved the interesting history of Honeymoon Island.

Today the island is one of the most popular beaches in the Dunedin area, and is the site of Honeymoon Island State Park.
In the 1930s Clinton Washburn owned the island that was then named Hog Island because it contained a hog farm.  He and his wife created the idea of a contest to publicize the island. 
They changed the name to Honeymoon Island and had a contest where newlyweds would write them a letter telling why they wanted to visit Honeymoon Island.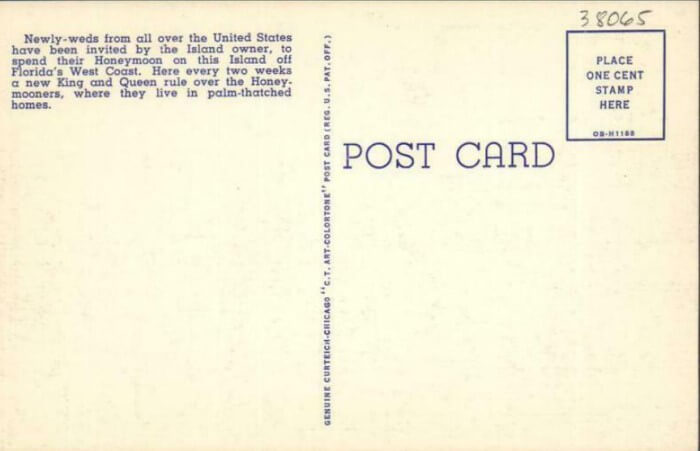 Washburn built small wooden bungalows with palm thatched roofs directly on the beach.  Winners of the contest were given free vacation stays in the bungalows.
This promotion was very popular until World War Two began in 1941.  It introduced the Dunedin area to an entirely new generation.
A unique attraction in Dunedin is its waterfront.  It is one of the few cities in Florida where the waterfront is not completely hidden from view by high rise buildings.

Dunedin Street Scene
Flickr/bebatut
More than one mile of Edgewater Drive along the shoreline has a clear view of the Intracoastal Waterway, Caladesi Island, Honeymoon Island, and the Gulf of Mexico beyond. 

This stretch of road also has a pedestrian and cyclist pathway along the water.

The Dunedin Marina is one of the nicest in Florida.  It is owned by the City of Dunedin.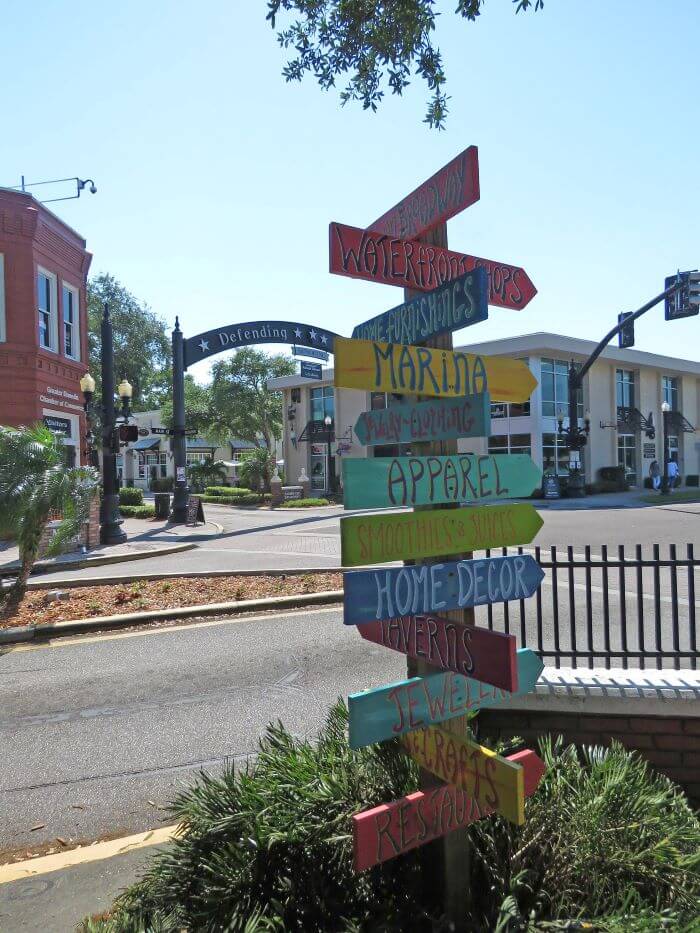 Street Sign in Dunedin
Flickr/Joanne C Sullivan
Dunedin has a strict sign ordinance that gives it a clean uncluttered look. 
You also don't see any franchise fast food restaurants or big box retail stores in this city.
You will find several microbreweries, however, including Dunedin Brewery, the oldest such brewery in Florida.
The downtown area is very walkable.  You can park your car and enjoy shopping, dining, and sightseeing.
There is also a trolley you can catch that will show you not only Dunedin, but Clearwater, Clearwater Beach, Sand Key, Dunedin, Palm Harbor, and Tarpon Springs.
Pinellas Trail in Downtown Dunedin
Flickr/Joanne C Sullivan
The original Orange Belt Railway bed was abandoned and was converted into what is now the Pinellas Trail. 

This is a 39 mile long pedestrian and bicycle route that runs from Tarpon Springs to St. Petersburg.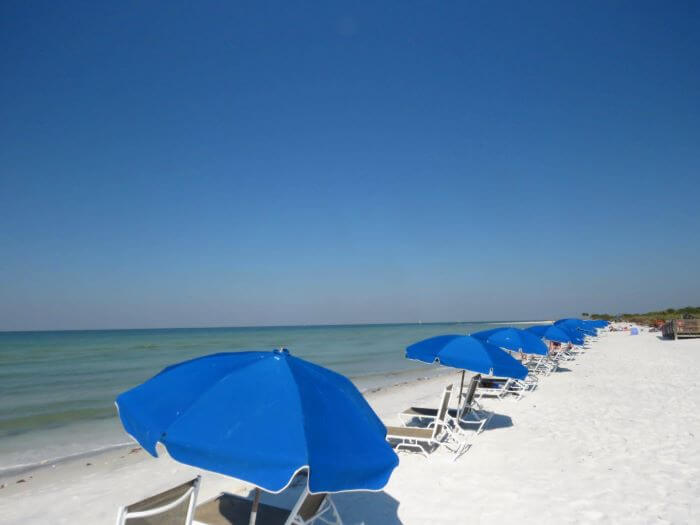 Beach at Honeymoon Island
Flickr/Joanne C Sullivan
Beaches are an important feature of Dunedin.  There are beautiful beaches along Dunedin Causeway, on Honeymoon Island, and at Caladesi Island State Park.
DUNEDIN, FLORIDA AND MAJOR LEAGUE BASEBALL
Dunedin has been the spring training center for the Toronto Blue Jays baseball team since it came into the league. 
The first game the Blue Jays ever played was in 1977 when they beat the New York Mets 3-1 in Dunedin.
They are the only major league baseball team to train in one place this long.  They train and play in TD Ballpark, a stadium that seats 8,500 people.

Dunedin has done a good job of preserving many of its historic homes and buildings.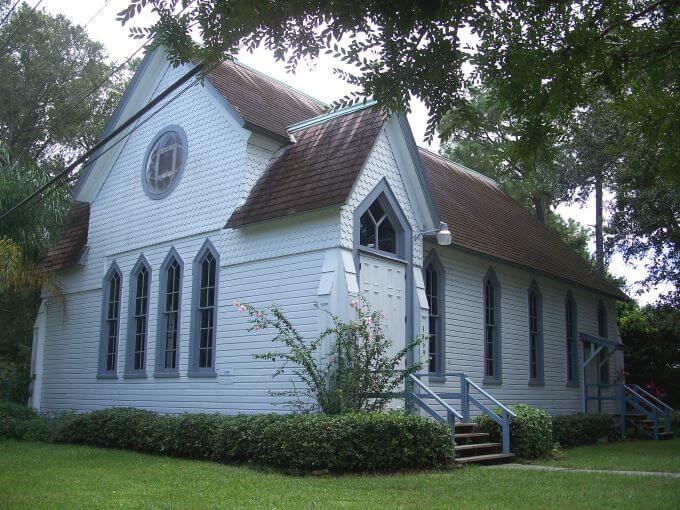 Andrews Memorial Chapel, Dunedin
By Ebyabe - Own work, CC BY 2.5, https://commons.wikimedia.org/w/index.php?curid=2911755
Andrews Memorial Chapel is an example of this effort. 
It was originally built in 1888 and moved to its present location at the entrance to Hammock Park in 1970.
After renovation supervised by the Dunedin Historical Society, the building was added to the National Register of Historic Places.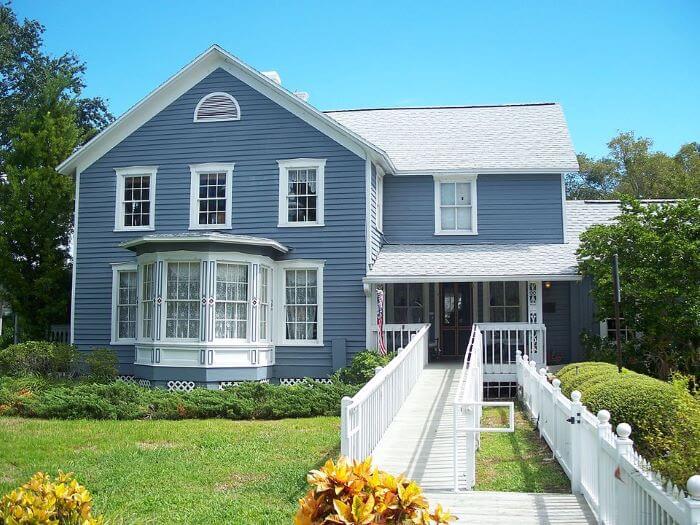 J. O. Douglas House, Dunedin, Florida
By Ebyabe - Own work, CC BY 2.5, https://commons.wikimedia.org/w/index.php?curid=2911787
Three other Dunedin locations are on the National Register of Historic Places:
Blatchley House, Dunedin Isles Golf Club, and the J.O. Douglas House at 209 Scotland Street built in 1880.

ALL ABOUT DUNEDIN, FLORIDA
---
DUNEDIN,  FLORIDA INTERACTIVE GOOGLE MAP
---
---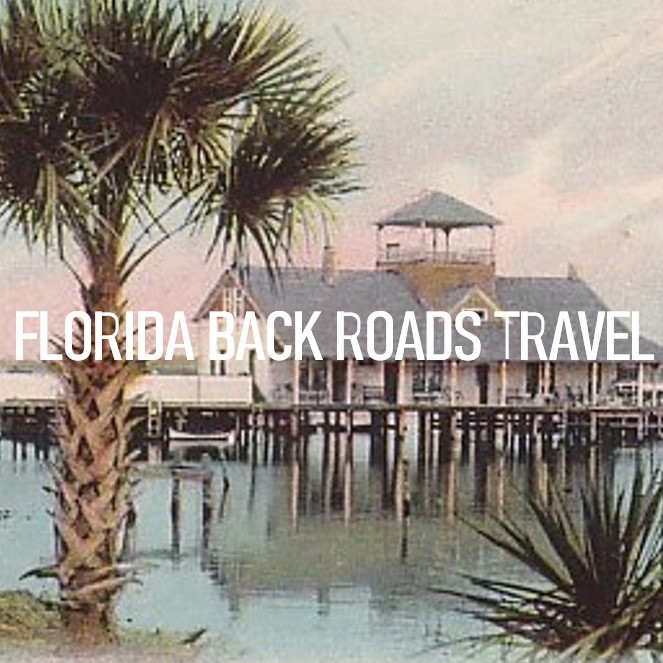 Our Facebook page has more than 111,287 followers who love off the beaten path Florida: towns, tourist attractions, maps, lodging, food, festivals, scenic road trips, day trips, history, culture, nostalgia, and more. 
Take a look. If you enjoy what you see, please give us a like.
---
---
Florida Back Roads Travel is not affiliated with or endorsed by Backroads, a California-based tour operator which arranges and conducts travel programs throughout the world.
By Mike Miller, Copyright 2009-2021 Florida-Back-Roads-Travel.com