FLORIDA MUSEUMS
There are museums in Florida for just about any interest you might have.
From fine Tiffany art to the bizarre collections in a Believe it or Not museum, you name it and it is probably somewhere in the state. 

Museums range from the serious, such as the state museums of history and natural history, to the sports themed and the automobile-oriented museums, to some of the most interesting artifacts in Florida such as recovered buried Spanish treasure.

---
DAY TRIP 1
Albin Polasek Museum & Sculpture Gardens
633 Osceola Avenue, Winter Park, FL 32789.
Tel: 407-647-6294
http://polasek.org/

Albin Polasek (1879-1965) was one of America's foremost sculptors.  He retired to Winter Park in 1950 and designed his home with a functioning sculpture studio. 
A few months after retirement, he suffered a stroke and was confined to a wheelchair.  He was still able to complete 18 major works here before he died.  In 1961 his home and gallery were first opened to the public. 
The sculpture gardens are colorful and lush with many native Florida and subtropical plants.    
---
DAY TRIP 2
Don Garlits Museum of Drag Racing
13700 SW 16th Avenue, Ocala, Florida 34473. 
Tel: 352-245-8661
http://garlits.com/
"Big Daddy" Don Garlits is a legend in the world of drag racing.  His series of 34 hand-built race cars propelled him to 144 national event wins. 
The Garlits museum has 90 race cars on display as well as 50 other cars in the Antique Car collection.  The museum is also home to the International Drag Racing Hall of Fame and includes cars and memorabilia from other famous names in the sport of drag racing.
Sometimes "Big Daddy" himself in on the property showing people around.
---
DAY TRIP 3
Edison & Ford Winter Estates
2350 McGregor Blvd, Fort Myers, FL 33901.
Tel: 239-334-7419
http://www.edisonfordwinterestates.org/

Thomas Edison and Henry Ford had side by side winter homes on the Caloosahatchee River in Fort Myers. 
The combined 23-acre property includes Edison's botanical garden and his experimental rubber laboratory.  The Edison Ford Museum contains the inventor's research laboratory and library of over 1,000 books. 
There are also many displays outlining the biographies of the two men.  The entire site is a Florida Historic Landmark, and is home to many events including weddings, corporate meetings, and educational programs.
---
DAY TRIP 4
Florida Museum of Natural History
University of Florida Cultural Plaza
3215 Hull Road, Gainesville, Florida 32611.
Tel: 352-846-2000
https://www.floridamuseum.ufl.edu/

This museum on the campus of the University of Florida is the official natural history museum of the state.
The permanent exhibits focus on the flora, fauna, fossils, and historic people of Florida.  An example of the size of this museum is the butterfly and moth collection that contains 10 million specimens.
The mammology collection has 30,000 specimens.  There are more than 2 million fish specimens. 
Admission to the museum is free, and one could easily spend a week or a month and not be able to see everything.
---
DAY TRIP 5
Jacksonville Museum of Science & History
1025 Museum Circle, Jacksonville, FL 32207.
Tel: 904-396-6674
http://themosh.org/
Known locally as MOSH, this is Jacksonville's most visited museum.
It specializes in science and local history exhibits.  The main exhibit changes quarterly, and the museum is also home to the Bryan-Gooding Planetarium. 
Interactive exhibits help you learn about your own body's systems.  There are also interactive energy exhibits and several animal encounters. 
An unusual feature of this museum are its science and history boat tours on the adjacent St. Johns River.
---
DAY TRIP 6

John Gorrie State Museum
46 6th Street, Apalachicola, Florida 32320. 
Tel: 850-653-9347
floridastateparks.org/parks-and-trails/john-gorrie-museum-state-park

The museum is a Florida State Park.  Its main exhibits feature the history of the Apalachicola area and especially focus on the life and inventions of John Gorrie. 
This museum should actually be a shrine worshipped by all Floridians as Dr. Gorrie was a pioneer in the development of air conditioning. 
John Gorrie was a physician, scientist, inventor and humanitarian.  He received the first U.S. Patent for mechanical refrigeration in 1851.
It was the result of his search of a way to cool his patient's sick rooms.
---
DAY TRIP 7
McLarty Treasure Museum
Sebastian Inlet State Park
13180 North A1A, Vero Beach, Florida 32963.
Tel: 321-984-4852
www.floridastateparks.org/parks-and-trails/sebastian-inlet-state-park

The McLarty Treasure Museum is part of Sebastian Inlet State Park. 
The small facility takes you back in history to the days of the Spanish treasure fleet voyages from the Caribbean to Spain more than 300 years ago. 
Eleven ships were lost in a hurricane in 1715.  The museum features artifacts, displays, and an observation deck that overlooks the Atlantic Ocean.
Even today, salvagers work to recover gold, silver, and jewels that were lost to the sea and its sandy shores from the Spanish treasure fleet.
---
DAY TRIP 8
Morse Museum
445 North Park Ave, Winter Park, FL 32789.
Tel: 407-645-5311
http://morsemuseum.org/
The Charles Hosmer Morse Museum of American Art is home to the world's most comprehensive collection of works by Louis Comfort Tiffany (1848–1933). 
These include his jewelry, pottery, paintings, art glass, leaded-glass lamps and windows. 
The chapel interior he designed for the 1893 World's Columbian Exposition in Chicago is displayed. 
Other objects are from his Long Island country estate. The collection also includes American art pottery, paintings, graphics, decorative art.
---
DAY TRIP 9
Museum of Florida History
500 South Bronough, Tallahassee, FL 32399.
Tel: 850-245-6400
http://museumoffloridahistory.com/

This is the official history museum of the State of Florida. 
It focuses on artifacts and eras unique to Florida and on roles Floridians have played in national and global events. 
Exhibits change frequently and sometimes include Florida artists, information about beaches, lives of Florida cowboys, and Seminole Indian historical events. 
The museum also operates the Knott House where the Emancipation Proclamation was read in 1865 declaring freedom for all slaves in the Florida panhandle.
---
DAY TRIP 10
National Navy UDT-SEAL Museum
3300 N. A1A, North Hutchinson Island
Fort Pierce, Florida 34949. Tel: 772-595-5845
https://www.navysealmuseum.org/

The National Navy SEAL Museum has an unusual collection of artifacts and exhibits dedicated to the famous warriors of the U.S. Navy SEAL teams and their predecessors, the Underwater Demolition Teams (UDT). 
Exhibits include special operations boats, helicopters, weaponry. 
There is even a display about Barry, a famous canine who bears the title of Naval Special Warfare Group Two's "first dog" who served in over 225 combat missions. 
---
DAY TRIP 11
Orange County Regional History Center
65 East Central Blvd, Orlando, FL 32801.
Tel: 407-836-8500
http://www.thehistorycenter.org/

This museum is in downtown Orlando and focuses on the history of central Florida. 
Among exhibits are those chronicling African American history, aviation, cattle and citrus.
Also featured is the Florida tourism history, history of the Spanish era, and the Native American tribes who existed in Florida before the arrival of the Europeans in the 1500s.
The region's flora, fauna, and geography are explained along with the area's transformation by theme parks.  A 19th century furnished pioneer cabin is on display.
---
DAY TRIP 12
Ripleys Believe It Or Not! Museum
19 San Marco Ave, St. Augustine, FL 32084.
Tel: 904-824-1606
https://www.ripleys.com/staugustine/

This is a museum you must see to believe. 
It specializes in bizarre events and objects that are so strange as to defy belief. 
All told, the Ripley collections includes 20,000 photographs, 30,000 artifacts, and more than 100,000 panels from the original Ripley's Believe It or Not cartoons. 
From shrunken heads to the world's tallest man, you will see it here. 
This is one of several such Ripley Museums, but I like this one the most.
---
DAY TRIP 13
The Lightner Museum
75 King Street, St. Augustine, FL 32084.
Tel: 904-824-2874
https://lightnermuseum.org/

The Lightner Museum is in the former Alcazar Hotel built in 1888.  It has a large collection of fine and decorative 19th century art, much of it from the Gilded Age. 
The first floor houses a Victorian village with shop fronts representing period stores selling period goods. 
There are examples of cut glass, stained glass, and period furniture pieces.  There is even a small mummy, a model steam engine, a player piano, and a golden elephant carrying the earth on its back.
---
DAY TRIP 14
The Revs Institute
2500 S. Horseshoe Dr., Naples, FL 34104.
Tel: 239-687-7387
https://revsinstitute.org/

This museum was only recently opened to the public.  It houses the formerly private Collier Collection, one of the world's premier auto collections.
The collection is home to more than 100 beautiful automobiles manufactured between 1896 and 1995. 
Each car is in the collection because it is rare and historically significant.  They even have a rare Model J Duesenberg formerly owned by movie star Gary Cooper.  
---
---
---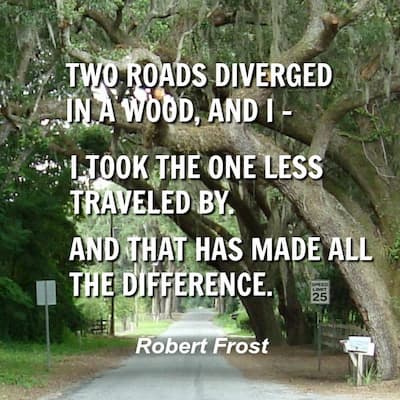 Our Facebook page has more than 71,000  followers who love off the beaten path Florida:  towns, lodging,  road maps, festivals, attractions, scenic road trips, day trips, history, and more.
Take a look and if you enjoy what you see, please give us a like.
20190706