FLORIDA SCENIC HIGHWAY 30A
Updated November 21, 2020
Florida Scenic Highway 30A is the rural road that hugs the coastline along the Gulf in south Walton County.  It travels along some of the most beautiful white sand beaches in the world.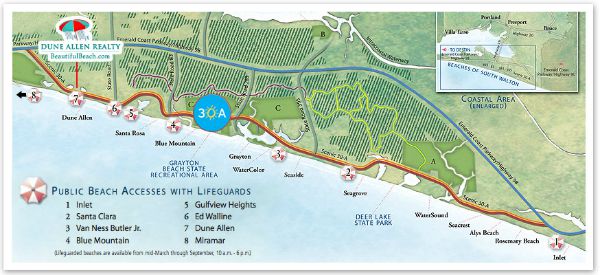 Map of Florida Scenic Highway 30A
Dune Allen Realty Vacation Rentals
The highway is south of US-98, which was built in the 1930s, and back in the day each of the little Gulf coast communities were at the end of dead end roads that branched off from US-98. 
Eventually, the communities were connected when Florida Scenic Highway 30A was built along the Gulf.  The highway connects several different unique communities along its 28.5 mile length. 
You will travel through 12 unique communities, from east to west:
Inlet Beach
Rosemary Beach
Alys Beach
Seacrest
WaterSound
Seagrove
WaterColor
Blue Mountain
Santa Rosa
Dune Allen
State Parks on Florida Scenic Highway 30A
Two of the most fantastic Florida state parks are also along this route: Topsail Hill Preserve and Grayton Beach State Park.
This stretch of coast is between Panama City Beach and Destin, both well known Florida tourist destinations.

Grayton Beach looks more Old Florida than most of its more modern neighbors. It's just about in the middle of the route, and has a lot of weathered old beachy homes and cottages that remind you of a bygone era when it was the only settlement along what was then a lonely coast.
The community is surrounded by Grayton Beach State Park whose white sands were once listed by "Dr. Beach" as the most beautiful beach in America.

The land along this stretch of beach was first homesteaded in 1885 by former Army Major Charles T. Gray. The town of Grayton Beach was founded in 1890 when Army Generals William Miller and William Wilson came to the area. They named the town for Major Gray.
The town remained remote and hard to visit until the 1930s when US Highway 98 was completed as the major route between Pensacola and Panama City.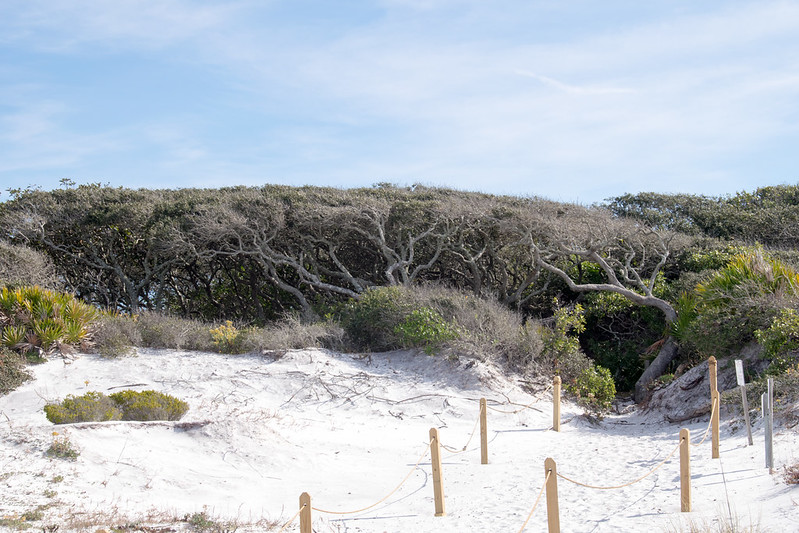 Grayton Beach State Park Dune Trail
Flickr/Paul Asman and Jill Lenoble
Grayton Beach has also survived a few hurricanes. Opal in 1995 caused a lot of flooding and damage from Gulf waters which topped over the tall dunes. The only original home in the community is called "Wash-A-Way".
It is was originally built in the 1890s by Captain Gray and is now a thoroughly modernized bed and breakfast inn. It's at the end of County Road 283 right on the gulf and got its name when the unnamed hurricane of 1926 washed away its foundation.
The Red Bar was a historic restaurant and bar that was destroyed by fire on February 13, 2019.  The owners are in the process of building a new establishment, and the ground breaking was on October 8, 2019.  
Read more about Grayton Beach.
Seasonal and short term rentals are available all along Florida Scenic Highway 30A, but most of them are fairly pricey.
More budget minded travelers can look into the camping and cabin accommodations at the two State Parks, but reservations should be made well in advance.

---
A great resource for hungry travelers along Scenic Highway 30A is this article from Visit Florida, the State of Florida's official tourism marketing corporation:
30 GREAT RESTAURANTS ON 30A IN SOUTH WALTON COUNTY
---
---
---
---
Want something more private and homelike than a hotel?  Take a look at private homes for rent on the Vacation Rentals by Owner website.
---
---
---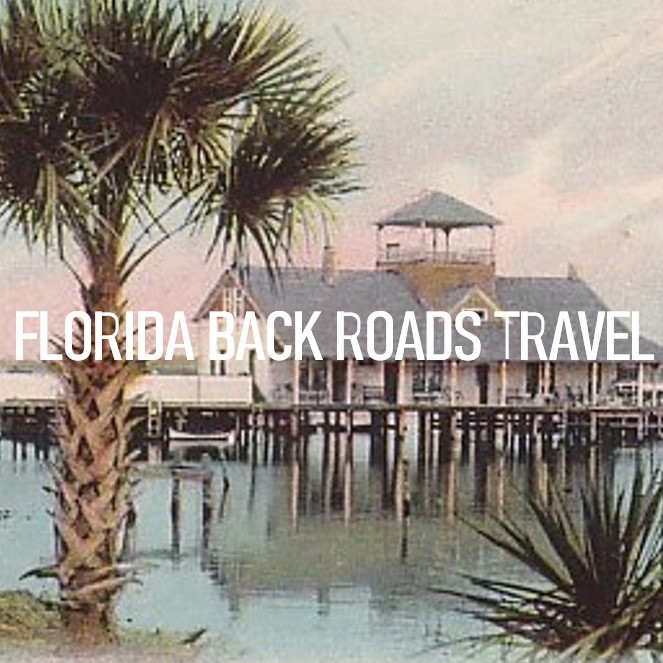 Our Facebook page has more than 103,018 followers who love off the beaten path Florida: towns, tourist attractions, maps, lodging, food, festivals, scenic road trips, day trips, history, culture, nostalgia, and more. 
Take a look. If you enjoy what you see, please give us a like.
---
---
By Mike Miller, Copyright 2009-2021  Florida-Back-Roads-Travel.com
Florida Back Roads Travel is not affiliated with or endorsed by Backroads,
a California-based tour operator which arranges and conducts travel programs
throughout the world.
Exclusive Member of Mediavine Travel