HOLLYWOOD, FLORIDA
Hollywood, Florida Things To Do, Lodging, Dining, & Real Estate At End Of Article
Hollywood, Florida may be be the twelfth largest city in Florida with a population of 146,526, but it also has plenty of historic neighborhoods with small town charm.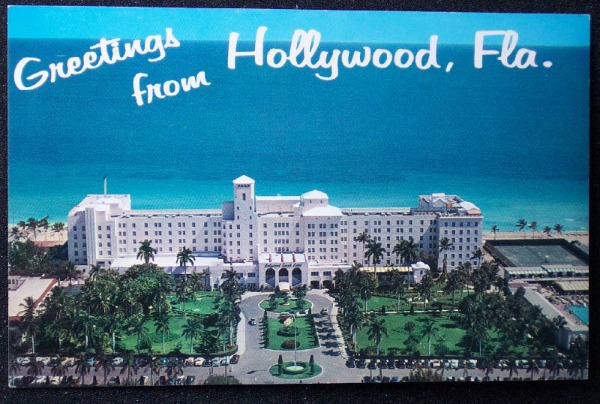 Hollywood Beach Resort Hotel 1950s
It is the second largest city in Broward County.  Only Fort Lauderdale is larger.
HISTORY OF HOLLYWOOD, FLORIDA
Joseph W. Young, Jr. first came to south Florida in 1920 from the state of Washington.  
He had also lived in California and liked what he had seen of Hollywood, California and the burgeoning movie industry in that state.
He dreamed of creating a motion picture industry on the east coast, and founded Hollywood, Florida in 1920.  
Young originally named his town "Hollywood by the Sea".

His timing coincided with the beginning of a real estate land  boom that was sweeping Florida.
Unlike many developers of his time, Young had been inspired by professional city planners and decided to design a city that would be not only resident friendly but beautiful.

A lot of his ideas came from what he had seen in California and from an American architect and urban planner named Daniel Burnham.

Burnham's work was the major influence on the layout and development of Chicago more than a century ago.
Burnham's famous quote is "Make no little plans.  They have no magic to stir men's blood and probably will not themselves be realized."
Today's Hollywood shows the indelible touches of Young's belief in Burnham's quote.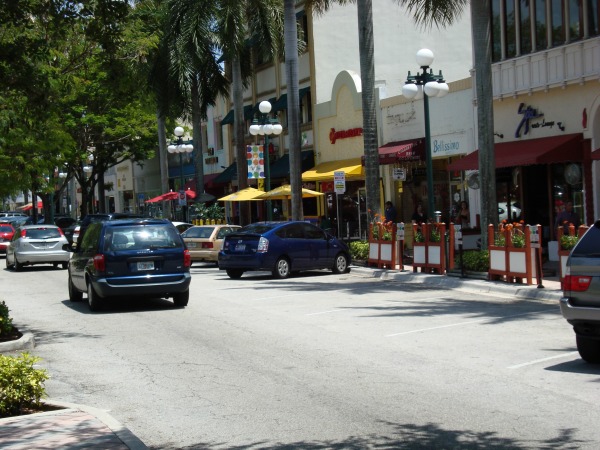 Hollywood Boulevard Downtown
The city has been thoughtfully planned with broad boulevards, landscaped traffic circles and architecturally magnificent homes and commercial buildings.
Young's own Mediterranean styled mansion was built in 1921 and still stands at 1055 Hollywood Boulevard, the main thoroughfare from downtown Hollywood to Hollywood Beach. 
The mansion is on the U.S. National Register of Historic Places.

The downtown area of Hollywood is along Hollywood Boulevard east of Interstate 95 and between the railroad tracks and U.S.-1.
This district has been redeveloped and is a haven of retail shops and restaurants.  
It captures part of the small town feeling that makes Hollywood different from many other large Florida cities.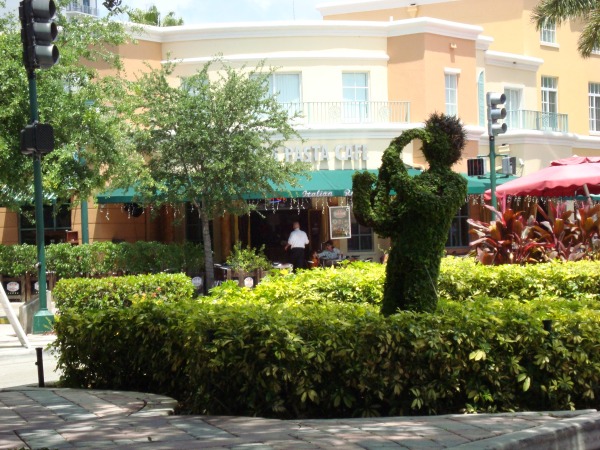 Hollywood Boulevard Downtown Topiary
Hollywood Beach is at the eastern terminus of Hollywood Boulevard.  
The focal point of Hollywood Beach is the grand old Hollywood Beach Resort, opened in 1925 and designed to be the centerpiece of Young's new city.  
It still dominates the oceanfront at the end of Hollywood Boulevard as it leaves the mainland to cross the Intracoastal Waterway. 
It doesn't look much different from the 1950s postcard above, but a lot has grown up around it since then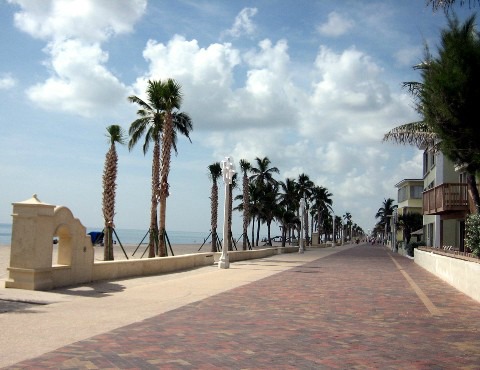 Hollywood Beach Broadwalk
One of the greatest new features north and south of the old hotel resort is the Hollywood Beach Broadwalk.
No, that is not a typo.  Any oceanfront community can have a boardwalk, but only Hollywood beach has a broadwalk.
This large brick paved thoroughfare runs 2.5 miles along the ocean and is a paradise for runners, walkers, bikers (the pedal kind) and is lined with all kinds of apartments, condos, shops and restaurants.
---
ALL ABOUT HOLLYWOOD, FLORIDA
---
INTERACTIVE GOOGLE MAP HOLLYWOOD, FLORIDA
---
---
---

Our Facebook page has more than 129,275 followers who love off the beaten path Florida: towns, tourist attractions, maps, lodging, food, festivals, scenic road trips, day trips, history, culture, nostalgia, and more.  We post articles every day.  Please check it out and if you like it, we would appreciate a "like" from you.
---
By Mike Miller, Copyright 2009-2023
Florida-Back-Roads-Travel.com
Florida Back Roads Travel is not affiliated with or endorsed by Backroads, a California-based tour operator which arranges and conducts travel programs throughout the world.