FORT LAUDERDALE FLORIDA

Fort Lauderdale Florida is in the southeast part of the state, about 25 miles north of Miami. 
I lived there in 2002-2003, and the daily commute to my job in Coral Gables usually took one hour.
As in much of south Florida, I-95 is jammed up during rush hours, and rush hours sometimes seem to last all day long. If you have the time, stay off I-95 and enjoy the local roads.
If you are on the Florida Turnpike or I-95, several exits take you into Fort Lauderdale. Try Commercial Boulevard, Sunrise Boulevard, Davie Boulevard, Broward Boulevard and SR-84. Any of these roads will take you into the city.
The heart of downtown Fort Lauderdale is the area near the intersection of US-1 and Broward Boulevard. US-1 in this part of Florida is known as Federal Highway.
Fort Lauderdale Florida History
The history of the town begins about 1836. In that year, some early settlers named Cooley were murdered by the Seminoles. They killed Mrs. Cooley, her three children and their tutor.
The Second Seminole War was under way.
Major William Lauderdale led a group of Tennessee mounted militiamen to the area, and they built a fort. The men voted to name it for their commander.
By 1842 the war was over, and the area was abandoned. It remained a "no man's land" until the 1890's.
Frank Stranahan was the first permanent resident in 1893, opening an overnight camp for travelers and operating a ferry across the New River.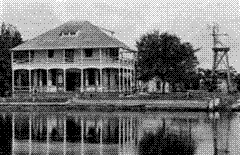 He eventually built a larger house and general store on the New River that still stands today. It is located above the New River Tunnel.
This tunnel is the only one in Florida, and carries US-1 (Federal Highway) under the New River.
The town grew up along the New River. For many years, until after World War Two, the main population of the area was still in the areas north and south of the New River.
The beach communities began to grow rapidly in the years after the war. By the time the 1960 movie, "Where The Boys Are", was made, the city was already established as the spring break capital of the country.
As a Florida history buff, I love to watch that old movie. As the opening credits are rolling, the scene is from a low flying aircraft moving north up the Intracoastal Waterway.
You can see the thousands of newly developed, empty canal front lots along the mainland side of the waterway.
As reinforcement for the idea that the history of Florida is very young, consider that I met Frank Stranahan's widow in 1969.
Frank Stranahan was the first white settler in Fort Lauderdale and his young wife, Ivy, was the town's first school teacher.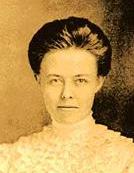 Fort Lauderdale has many interesting places. I love Pier 66, the tall hotel on the intracoastal waterway that has been renovated several times in the past 40 years or so.
Bahia Mar is also a great place, a resort and marina out on the beach. It has been there for years. Travis McGee, the fictional hero of 21 John D. MacDonald novels, lived at Bahia Mar.
Travis lived aboard his houseboat, "The Busted Flush", at Slip F-18.
Las Olas Boulevard is a trendy shopping district that extends from US-1 east to the Atlantic Ocean. It is loaded with great restaurants and shops, and has a centerpiece of the elegant Riverside Hotel.
Port Everglades is a major freight shipping terminal, and the origination point of many Caribbean cruise ships.
In recent years, downtown Fort Lauderdale has seen the construction of dozens of new residential high rises.
These homes along the New River and near Las Olas Boulevard epitomize the fun of living in a walkable community.
Only a few years ago, the social center for Fort Lauderdale locals was the bar on top of Pier 66. This hotel bar rotated once every 66 minutes, and has a spectacular view of the city and the sea.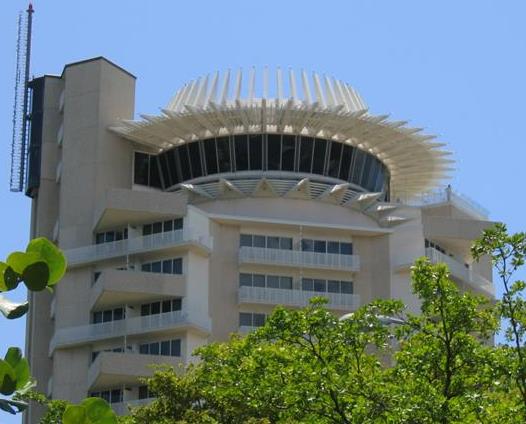 The bar is now closed to the public, and is open only for special occasions, parties, wedding receptions and Sunday brunch. I really miss the place as an everyday watering hole.
FORT LAUDERDALE HOTELS
These are only a handful of the hundreds of hotels and motels in Fort Lauderdale:
Riverside Hotel, 620 East Las Olas Blvd., Ft Lauderdale FL 33301. Tel: 954-467-0671. This has been a favorite of mine for years. I like the older building on Las Olas, although the new addition to the west is wonderful too. Fireplace in the lounge every night, summer or winter.


Lago Mar Resort and Club,1700 South Ocean Lane, Ft Lauderdale FL 33316. Tel: 954-523-6511. The perfect place for a romantic weekend. Seaward of and in the shadows of Pier 66, directly on the sandy beach.


La Casa Del Mar Bed & Breakfast, 3003 Granada Street, Fort Lauderdale Florida 33304. Tel: 954-467-2037. This is a nice place out on the beach not far north of Las Olas Boulevard. Great swimming pool, DSL internet.


Hyatt Regency Pier Sixty-Six Resort & Spa, 2301 SE 17th Street, Ft Lauderdale FL 33136. Tel: 954-525-6666. I am still mad at them for closing the rooftop bar to the public except for Sunday brunch. I still love the place too much to boycott it. Right on the waterway, watch the parade of boats go by.  

FORT LAUDERDALE RESTAURANTS
Floridian Restaurant, 1410 E Las Olas Blvd., Fort Lauderdale Florida 33301. Tel: 954-463-4041. Locals love this place, especially for breakfast. Open 24 hours, no credit cards.


Lester's Diner, 250 W. State Road 84, Fort Lauderdale Florida 33315. Tel: 954-525-5641. Another local favorite, open 24-7. Classic American diner fare, plus lots of Greek specialties.


Siam House Thailand Restaurant, 1392 SE 17th St , Fort Lauderdale Florida. Tel: 954-763-1701. Always good, always tasty, a local favorite for ethnic foods.


Boatyard, 1555 Southeast 17th Street, Fort Lauderdale Florida 33316. Tel: 954-525-7400. This is a local favorite. Great seafood and steaks, nice ambience. 


Georgio's Brick Oven, 1499 Southeast 17th Street, Fort Lauderdale Florida 33316.  Tel: 954-767-8300.  Best pizza in Fort Lauderdale along with plenty of other good Italian dishes.  I love to site outside here.


Mai-Kai.  3599 N. Federal Highway, Fort Lauderdale, Florida 33308.  Tel. 954-563-3272.  Great good, giant cocktails and a spectacular floor show.
FORT LAUDERDALE ATTRACTIONS
Bonnett House Museum and Gardens, 900 North Birch Rd., Fort Lauderdale, FL 33304. Tel: 954-563-5393.


International Swimming Hall of Fame
---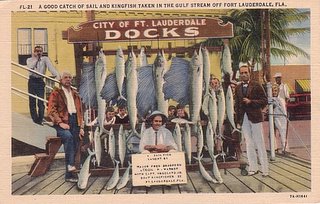 FORT LAUDERDALE EVENTS
The Winterfest Boat Parade is held every December along the waterways in the town known as the Venice of America.  Enjoy the spectacular lighting and multitude of celebrities.
The Fort Lauderdale International Boat Show takes place the first weekend in November or the last weekend in October.  It is one of the biggest power and sailboat shows in the USA.
FLORIDA HERITAGE SITES IN AND AROUND FORT LAUDERDALE
The State of Florida has designated many buildings and sites in the area as Heritage Sites:

African American Research Library and Cultural Center
Bonnet House
Bryan Building
Cap's Place
Croissant Park Administration Building
Dania Beach Main Street, Inc.
Deerfield Beach Elementary School
Flamingo Gardens
Fort Lauderdale Antique Car Museum
Graves Museum of Archaeology and Natural History
Hollywood Boulevard Historic Business District
Hollywood Woman's Club
Hugh Taylor Birch State Park
International Game Fish Association Fishing Hall of Fame and Museum
International Swimming Hall of Fame

James D & Alice Butler House Museum
Link Trainer Building
North New River Canal Lock #1
John U. Lloyd State Park
Nyberg-Swanson House
Oakland Park Elementary School
Old Davie School Historical Museum
Old Deerfield School Museum
Old Dillard High School
Old Fort Lauderdale Museum of History
Pioneer House
Plantation Historical Museum
Pompano Beach Historical Society Museum
Sample McDougald House
Seminole Okalee Indian Village and Museum
South Florida Railway Museum
SS Copenhagen
Stranahan House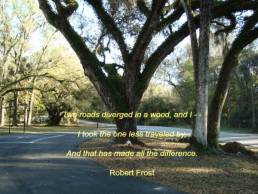 Over 65,000 followers can't be wrong. Learn about off the beaten path Old Florida, historic towns, attractions,  festivals, scenic drives and more.
Like Us On Facebook
Return From Fort Lauderdale Florida To Florida Towns

Return To Free Florida Travel Guide Southeast Florida

Return To Florida Backroads Travel Home