KEY WEST,  FLORIDA
The island of Key West Florida is about 129 miles southwest of Miami along U.S.-1, the Overseas Highway.  It is also 106 miles north-northeast of Havana, Cuba as the crow flies. 
Updated March 3, 2021
That sounds pretty close to places you've heard of, but Key West is light years away from any other place most folks have visited.

The Overseas Highway from the Florida mainland to Key West is a relatively new development in Key West Florida history.
The string of islands known as the Florida Keys were not connected to each other or the mainland until 1912 by Henry Flagler's railroad.
City Hall, Key West, Florida 1876
Flickr/Florida Keys Public Library
The Labor Day Hurricane of 1935 destroyed the railroad, and the old railbed and bridges were turned into the Overseas Highway.
This earlier isolation and current end of the road status gives Key West Florida its romantic bohemian flavor today.
The Naval Air Station Key West is a major employer, and conducts year round training for naval aviators. The military presence is one of the reasons Harry Truman chose Key West as the winter White House when he was president.
The heart of Key West is Duval Street and its central business district. This district takes up most of the northwest corner of the island. Other major streets are Whitehead, Simonton, Front, Greene, Carolina, Eaton and Truman Avenue.
Duval Street, Key West
Flickr/WildRedHead
The town and island was originally called Cayo Hueso by the Spanish, a term that means "bone key". Many Key West businesses still use the name.
When Great Britain took control of Florida in 1763, the Spanish and Indian population of Key West were largely removed to Havana.
When Spain took control back about 20 years later, there was no attempt to resettle the island. It began to be used by Cuban fishermen and loyalist settlers from the Bahamas who had fled the United States after the Revolutionary War.
Audubon House and Tropical Gardens
Flickr/WildRedHead
These early white Bahamian settlers were known as Conchs (pronounced conk, like conk in the head).  They began to really populate the Keys in the years after 1830.
Most of the Conchs were descended from Brits who had been loyal to the crown (Loyalists) during the American Revolutionary War and fled to the Bahamas to save their necks and hang onto their slaves.

Years later black Bahamian settlers arrived and most of them lived in an area of Old Town next to the Truman Annex called "Bahama Village".
In the years before the railroad came to town, most Key West residents made their living by fishing, producing salt from the shallow sea, and salvage.
Salvage workers were known as "wreckers", and it was a very profitable business because of all the shipwrecks in the treacherous waters of the Keys.
The wreckers were very much opposed to the lighthouse the federal government decided to build in Key West.
Key West Lighthouse
Flickr/Pom'
In the years just before the Civil War, Key West was the largest and richest city in Florida, and one of the wealthiest in the United States.
After the Civil War, Key West Florida was economically depressed and generally poor and run down until about 1890. This is the year that the Cuban cigar makers moved their industry to Key West. Half of the population was Cuban, and there were 200 cigar factories in town that produced 100 million cigars a year.
The cigar industry moved to Tampa about 1886 because of labor and transportation problems in Key west.  After that, the town languished in relative poverty until the late 1930's.
In the years before and during World War Two the military buildup of the island began in earnest.
Many famous writers made Key West Florida home in the quiet years before World War Two. These include Ernest Hemingway, Tennessee Williams and many others. 
Hemingway liked to work early in the morning until early afternoon, then go hang out at Sloppy Joe's.
Sloppy Joe's is still a popular tourist hangout.
An interesting book about that time that includes some of the works by the authors is "The Key West Reader" by Kevin McCarthy.

There are hundreds of things to do in Key West. Something always seems to be happening.
A daily event that locals and tourists both love is the evening sunset celebration at Mallory Square. There are also many great hotels in Key West to serve as your base of operations.

KEY WEST FLORIDA POPULAR ANNUAL EVENTS
Other popular annual events include:
Key West Race Week - international sailing event – January
Key West Literary Seminar – January
Conch Republic Independence Celebration – April 23
Taste of Key West - April
Red Ribbon Bed Race – April
Survivors Party – May
Queen Mother Pageant – May
PrideFest – June
Cuban-American Heritage Festival – June
Hemingway Days Festival – July
WomenFest – September
Fantasy Fest – October
Goombay Celebration – October
Robert the Enchanted Doll Day – October 24
Boat and Holiday Parade – December
Pirates in Paradise Festival (Pirate Fest) November 26 - Dec 5
---
---
---
---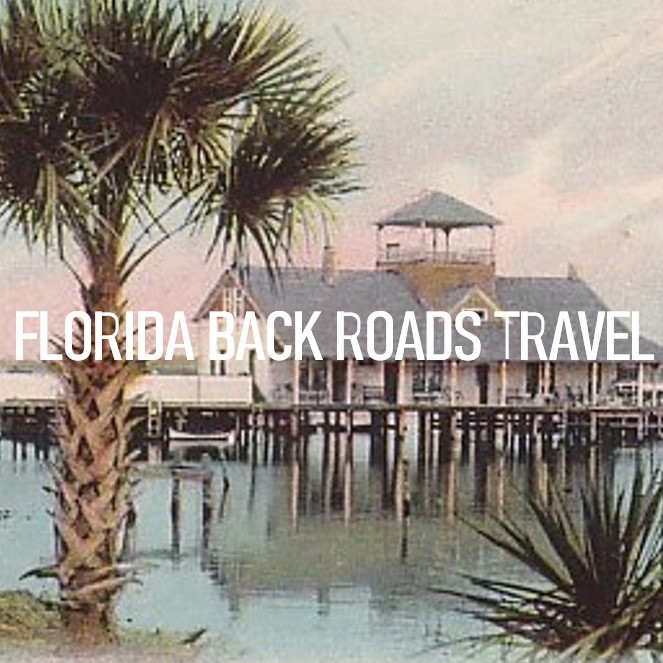 Our Facebook page has more than 106,258 followers who love off the beaten path Florida: towns, tourist attractions, maps, lodging, food, festivals, scenic road trips, day trips, history, culture, nostalgia, and more. 
Take a look. If you enjoy what you see, please give us a like.
---
---
Florida Back Roads Travel is not affiliated with or endorsed by Backroads, a California-based tour operator which arranges and conducts travel programs throughout the world.
By Mike Miller, Copyright 2009-2021 Florida-Back-Roads-Travel.com