MARIANNA, FLORIDA

Marianna, Florida Things To Do, Lodging, Dining, & Real Estate At End Of Article
Marianna, Florida is one of the oldest towns in the state.  
It was founded in 1827 and was one of the important agricultural centers of north Florida's plantation economy before the Civil War.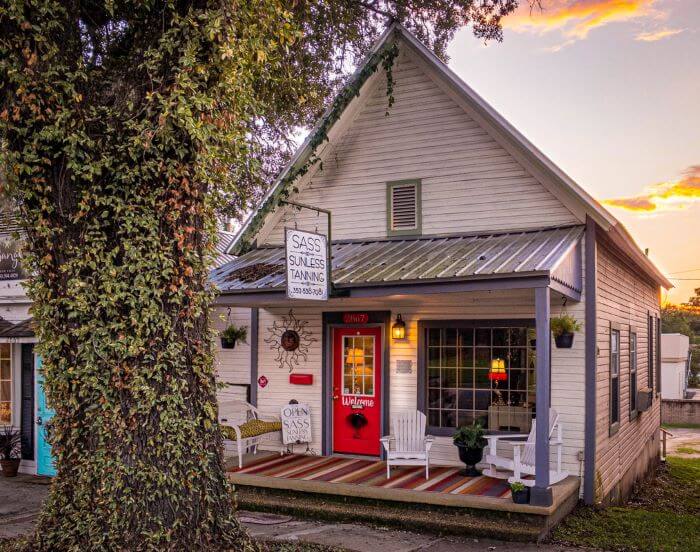 Shop in Marianna, Florida
Photographic Destinations by Bob Kyle
It is the county seat of Jackson County and is located on US-90 and Interstate 10.  It has a population of about 7,000, and is about 66 miles west of the state capital of Tallahassee.

HISTORY OF MARIANNA, FLORIDA
One of the earliest settlers in the area was a Scotsman named Robert Beveridge.  He came to the area in 1827 and surveyed the city of Marianna on top of a hill with a view of the Chipola River.

The middle name of Beveridge's wife was Maria;  his partner's wife had the first name of Anna.  The clever Scotsman put the two names together and came up with Marianna.
Marianna, Florida Was Site of a Civil War Battle 
Marianna is the grave site of the Confederate Governor of Florida, John Milton.  It was also the site of a small Civil War skirmish, the Battle of Marianna. 
The town was defended against a army of about 900 Union soldiers.  The defense was mounted by 150 old men and boys.
Governor Milton owned a plantation of about 10,000 acres named Sylvania.  It was located about 8 miles east of Marianna. 
The Governor was steadfastly opposed to the Confederacy reuniting with the U.S.A. after the Civil War. 
In 1865, Union troops were marching on Tallahassee and Governor Milton allegedly killed himself with a gunshot rather than go back to the Union.
The Russ House is an example of restored properties in town.  It was built in 1895, and was restored in 1995. 

It serves today as the Chamber of Commerce offices.  It is on Lafayette Street, also known as US-90.

The town's historic district has many examples of Victorian homes, some restored and others not.  The one below is known as the Old Stone Hotel and was built in 1905.
The countryside around Marianna is also beautiful.  The nearby Chipola River is a tributary of the Apalachicola River, and is extremely clear.
Blue Springs is also near Marianna.  It has a temperature of 69 degrees all year long, and is a popular destination for cave divers.
Florida Caverns State Park is close to Marianna.
Downtown Marianna has a nice assortment of shops and restaurants, and is a fine place to visit. 
It's southern culture is proudly displayed by a Confederate monument in a prominent downtown location. 
Marianna is on US Highway 90, one of our favorite Florida roads. It is a good laid back way to travel the length of the Florida panhandle. 
Highway 90 parallels big old bad I-10 in this part of the state and is separated by only a mile or so in Marianna.
---
ALL ABOUT MARIANNA FLORIDA
---
INTERACTIVE GOOGLE MAP MARIANNA FLORIDA
---
---
---
We post articles each day on our Facebook page which has more than 121,250 followers. 

 Please check it out and if you like it, we would appreciate a "like".

---
By Mike Miller, Copyright 2009-2022
Florida-Back-Roads-Travel.com
Florida Back Roads Travel is not affiliated with or endorsed by Backroads, a California-based tour operator which arranges and conducts travel programs throughout the world.