NEWBERRY, FLORIDA
Newberry, Florida Things To Do, Lodging, Dining, & Real Estate At End Of Article
Newberry, Florida is a town of about 6,000 people located in Alachua County 18 miles west of Gainesville.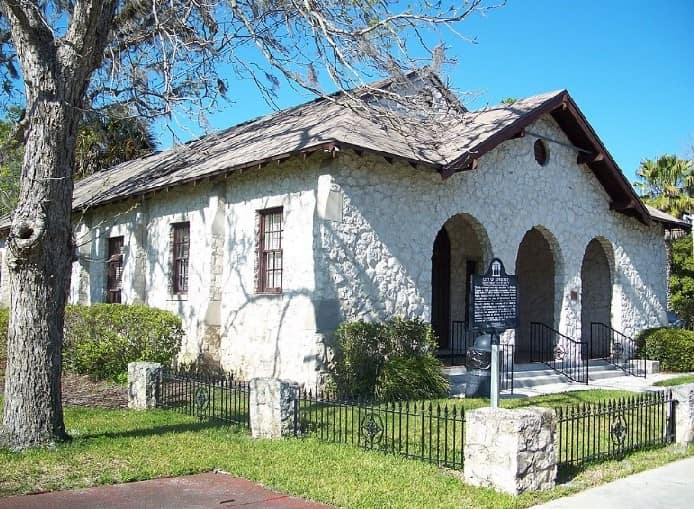 Newberry Municipal Building, Photo by Ebyabe
Newberry is at the intersection of U.S. Highway 41 and State Road 26 about 8 miles west of Interstate 75.
NEWBERRY, FLORIDA HISTORY
Newberry was founded in the late 1880s to serve the needs of the new phosphate mining activities in the area.
It began to grow when the Savannah, Florida and Western Railway extended their line south from High Springs to Newberry.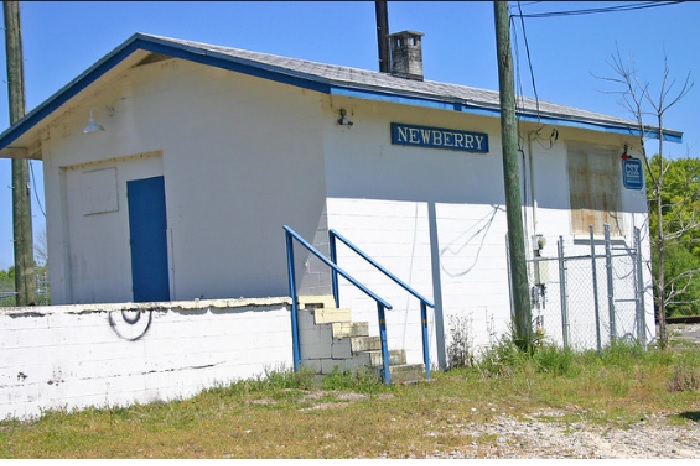 Old Newberry Railroad Depot
The town prospered because of phosphate mining.  It had fourteen mines in the area and hotels, boarding houses, restaurants and saloons. 
Like many boom towns it had its moments of lawlessness.
The early history of Newberry was turbulent and marked by several incidents of racial violence.  Most of these happened between 1891 and 1926.
Newberry began to decline in 1914 when World War One began.
Germany had been the biggest customer for the phosphate from the mines and trade with our German enemy was not permitted.
Although Newberry exists as a distinct rural town, it is close enough to Gainesville that it is beginning to attract development. 
Residential subdivisions attract commuters who work in Gainesville but like the quiet of Newberry.
The Newberry city limit boundaries have bounced all over the place as they include these new developments within the city to provide utility and other services.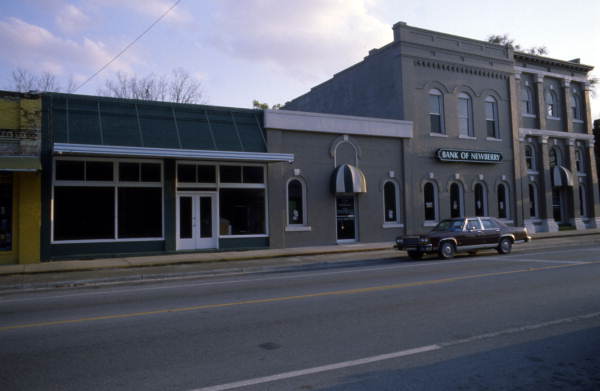 Downtown Newberry photo from Florida Memory
The compact downtown area includes shops, markets, restaurants, government offices, Newberry High School, churches and all the other things you expect in a small self sufficient city.
Newberry has two of the largest baseball and softball tournament facilities in the country.  Champions Park and the Easton-Newberry Sports Complex.
There is also a large archery competition complex and various training programs.  
Another popular activity in Newberry is off road motorcycle riding at Gatorback Cycle Park.
The Newberry Historic District is a 400 acre area in Newberry that contains 48 historic buildings.
Little Red School House, Newberry, Photo by Ebyabe
The Little Red Schoolhouse is one of the buildings in this district.  It was built in 1909 and is used now as a museum and city government offices.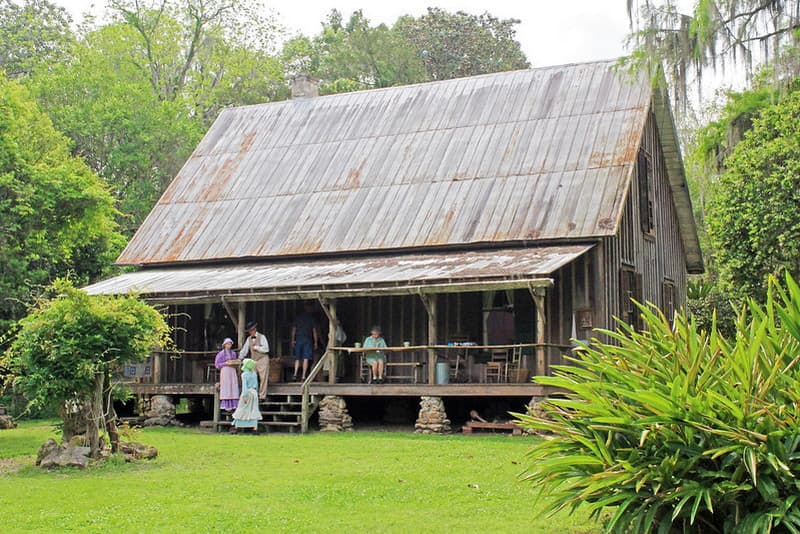 Dudley Farm Historic State Park
Flickr/Steven Martin
A popular attraction in Newberry is Dudley Farm Historic State Park.  It's a museum and historic district that is on the U.S. National Register of Historic Places.
---
 ALL ABOUT NEWBERRY, FLORIDA
---
NEWBERRY, FLORIDA INTERACTIVE GOOGLE MAP
---
---
---

Our Facebook page has more than 128,577 followers who love off the beaten path Florida: towns, tourist attractions, maps, lodging, food, festivals, scenic road trips, day trips, history, culture, nostalgia, and more.  We post articles every day.  Please check it out and if you like it, we would appreciate a "like" from you.
---
By Mike Miller, Copyright 2009-2023
Florida-Back-Roads-Travel.com
Florida Back Roads Travel is not affiliated with or endorsed by Backroads, a California-based tour operator which arranges and conducts travel programs throughout the world.