North Central Florida Fish Camps
and
Mom and Pop Motels
North Central Florida fish camps are located on the rivers that empty into the shallow Gulf waters along the Big Bend area of Florida.  
Mom and Pop motels may also be located on the water, but in any event are typically on the less traveled roads of this region.
There are also camps and motels on many of the lakes that dot the landscape over this large region that borders Georgia.
Fantastic fishing and camping can be had at these fish camps, and some of them have decent lodging.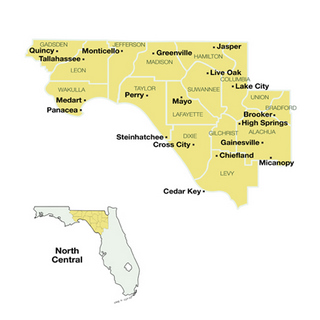 Some North Central Florida Fish Camps
and
Mom and Pop Motels
Magnolia Plantation Inn
309 S.E. Seventh Street
Gainesville, Florida 32601
800-201-2379
Gainesville is home to the University of Florida and is a tree canopied town of many fine neighborhoods and shopping districts. Magnolia Plantation is a grand Victorian mansion built in 1885 and located in the heart of the Main Street Historic Downtown District and is also convenient to the many amenities of the University. The Inn has been lovingly restored by its owners, Joe and Cindy Montalto.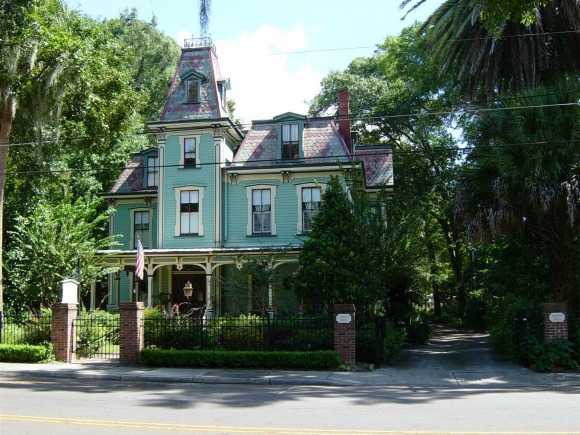 Magnolia Plantation has several beautiful gardens on the grounds, and the main house has a central foyer, period kitchen, formal dining room, two sitting rooms and 5 guest rooms. 
---
Shell Island Fish Camp & Marina
440 Shell Island Road
St. Marks, FL 32355
850-925-6226
Shell Island Fish Camp is a family owned and operated slice of Old Florida located on the Wakulla River 18 miles south of Tallahassee, Florida. It is in the fishing village of St. Marks.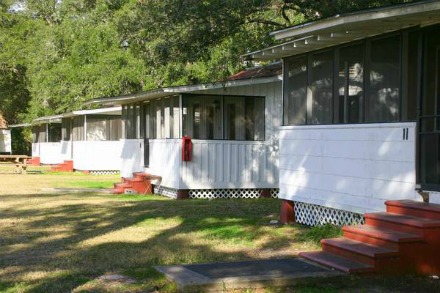 Shell Island is noted for great fishing including speckled trout, Spanish mackerel, blue fish, cobia, rock bass, red fish, and more. Non-fishing guests will also enjoy the laid back atomosphere.
---
Whippoorwill Sportsmanʹs Lodge
3129 Cookʹs Landing Road
Quincy, Florida
850‑875‑2605
This secluded camp is on the north shore of Lake Talquin, a large lake managed by the State of Florida and known for its fine fishing. Speckled perch and bass are favorite catches in this lake.
Whipporwill is at the end of a secluded road, and even though you will only be 30 minutes by car west of Tallahassee, you will feel like you are in Old Florida. Most of the shoreline of the lake is in a natural forest setting.
The lodge has several modern cottages and cabins along with some RV sites. The Whip Waterfront Pub and Grub bar and grill is on the property so you donʹt even have to leave if you donʹt want to. Nearby Lake Talquin State Forest has a lot of things to do if you donʹt feel like fishing: hiking, horseback riding, cycling and lots of nature trails.
Here Are Some Other North Central Florida Fish Camps
Chattahoochee RV Campground, Chattahoochee
McIntosh Fish Camp, McIntosh
Twin Lakes Fish Camp, Cross Creek
Waccasassa Fishing Club, Gulf Hammock (Private)

---
---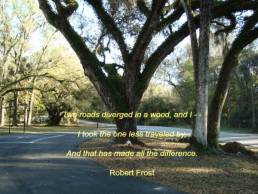 Over 67,000 followers can't be wrong. Learn about off the beaten path Old Florida, historic towns, attractions,  festivals, scenic drives and more.
Like Us On Facebook
---
Return To Florida Backroads Travel Home