Northwest Florida Restaurants
NORTHWEST FLORIDA RESTAURANTS
By  Mike Miller May 12, 2023

Northwest Florida was my first home in Florida.  I had joined the U.S. Navy and was stationed in Pensacola.
This city in the far western Panhandle had a lot of good restaurants, especially if you love Southern cooking.  I was fresh down here from Upper Michigan and had a lot to learn.

The first restaurant I visited gave me my first  lesson.  After finishing a great Southern fried chicken dinner, my waitress asked if I'd like dessert.  I asked her what they had to offer.

"Kee lom pa," she replied.  I had no idea what that was and asked her to repeat it.  She did, "kee lom pa."  Before giving up, I asked her to spell it and she did.
Key Lime Pie aka Kee Lom Pa
K-E-Y  L-I-M-E  P-I-E

It was my first ever lesson in a new language and the first time I got to try that Florida favorite dessert. Both were great.
Here are some of my favorite Northwest Florida restaurants.
---
BRISTOL
APALACHEE RESTAURANT
10536 NW State Road 20
Bristol, Florida 32321-3440
Tel: 850-643-2264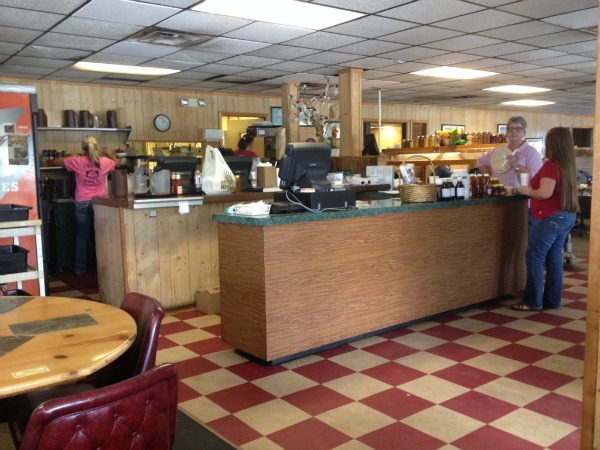 Apalachee Restaurant
Since Bristol is a small town of less than 1,000 people, there are not that many restaurants to pick from. 
Nearby Blountstown has a few, but a good choice is the Apalachee Restaurant on the main highway through Bristol, State Road 20.
Although you can order from the menu, the buffet is usually a treat too.  North Florida is Southern in culture, and the food in this small restaurant confirms it.
---
DEFUNIAK SPRINGS

BOGEY'S BAR & RESTAURANT
660 Baldwin Avenue
DeFuniak Springs, Florida 32433
Tel:  850-951-2233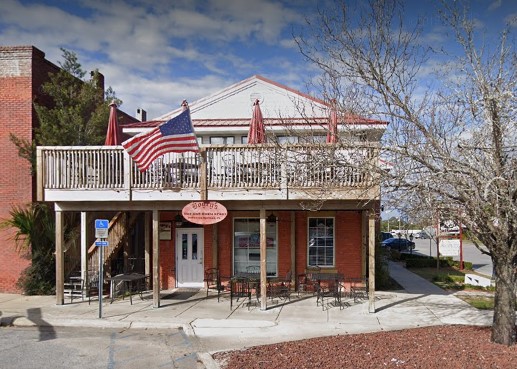 Bogey's Bar and Restaurant
Bogey's serves fresh food and has a great atmosphere and equally great service.
The restaurant also has a full service bar with a happy hour, and often features local musicians like a sax player and a guitarist.
When you first walk into this restaurant it looks very upscale, with nice furniture, tablecloths and linen napkins, and memorabilia and art on the wall.
---
PANAMA CITY
UNCLE ERNIE'S BAYFRONT GRILL
1151 Bayview Avenue
Panama City, Florida 32401
Tel:  850-763-8427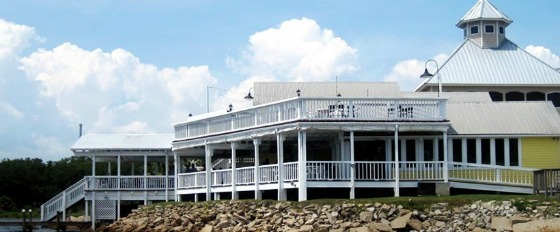 Uncle Ernie's Bayfront Grill
We tried Uncle Ernie's on a recent trip to the panhandle and really liked it. It overlooks St. Andrews marina, and has a very comfortable nautical atmosphere including old photos on the walls.

There were five of us in our group: three adults and two children, so we got to sample quite a bit of their menu.
We were also seated very promptly in the air conditioned interior. That was great, because it was 90 degrees outside.
---
PENSACOLA
McGUIRE'S IRISH PUB AND BREWERY
600 E. Gregory Street
Pensacola, Florida 32502
Tel:  850-433-6789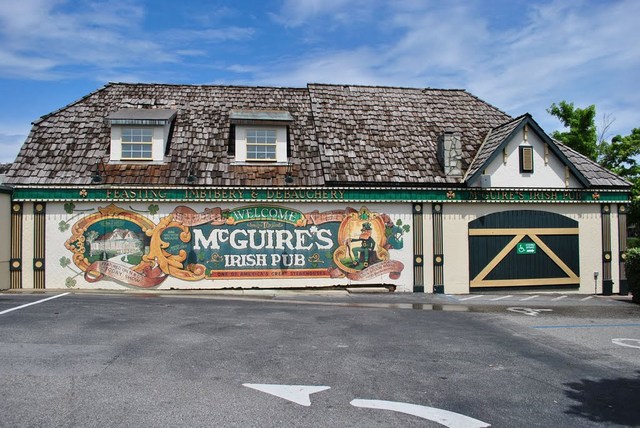 McGuire's Irish Pub and Brewery
Pensacola may be older than St Augustine as far as Spanish settlement in Florida, but there is nothing like an Irish Pub to stimulate the senses in a pleasant setting not far from downtown.
I don't get to Pensacola too often, but when I do I like to stop at McGuire's. They have great steaks and a wide variety of beer. The food portions are very large, so you'd better be hungry.
The waits are usually not too long, but there is a nice gift shop to browse through and a lot of celebrity photos to look at while you wait.
---
PORT ST. JOE
KRAZYFISH GRILLE
113 Monument Avenue
Port St. Joe, Florida 32456
Tel: 850-229-7878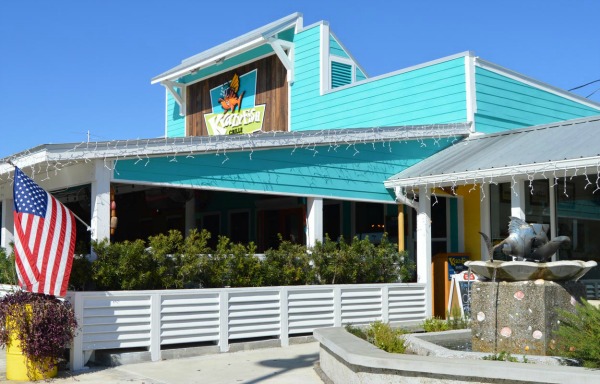 Krazyfish Grille
Locals and visitors to the Forgotten Coast have an easy time remembering KrazyFish.  They come on a regular basis not only from Port St. Joe but  from the beach towns in either direction.
Krazyfish uses locally sourced fresh food and their most popular items are made daily.  For a restaurant with such an extensive seafood menu, the owner, Mark Haddock, has an especially appropriate name.
---

Our Facebook page has more than 127,538 followers who love off the beaten path Florida: towns, tourist attractions, maps, lodging, food, festivals, scenic road trips, day trips, history, culture, nostalgia, and more.  We post articles every day.  Please check it out and if you like it, we would appreciate a "like" from you.
---
By Mike Miller, Copyright 2009-2023
Florida-Back-Roads-Travel.com
Florida Back Roads Travel is not affiliated with or endorsed by Backroads, a California-based tour operator which arranges and conducts travel programs throughout the world.