PATRICK SMITH
Patrick Smith was born in 1927 and died on January 26, 2014.  He spent most of his adult life living in Merritt Island, Florida.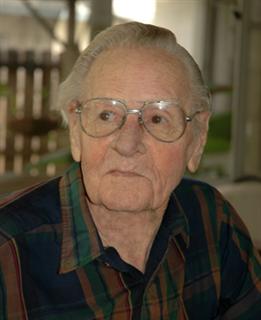 Patrick Smith
He is one of the best known contemporary Florida authors.
He was born in Mississippi and moved to Florida in 1966, and has Bachelor and Master degrees in English from the University of Mississippi.
Smith is the author of seven novels and two non-fiction books.  He is also co-author of the non- fiction book The Last Ride and author of the non-fiction book In Search of The Russian Bear.
Smith has been nominated three times for the Pulitzer Prize: in 1973 for Forever Island; in 1978 for Angel City; and in 1984 for A Land Remembered.
In the annual "The Best of Florida" poll taken by Florida Monthly Magazine, A Land Remembered has been ranked the No. 1 Best Florida Book eight times.
Patrick is a 1999 inductee into the Florida Artists Hall of Fame, which is the highest and most prestigious cultural honor that can be bestowed upon an individual by the State of Florida.
He has received many other awards, and his lifetime work was nominated in 1985 for the Nobel Prize for literature.
This Florida author specializes in historical novels that capture the Florida Cracker culture.
He paints realistic word pictures of the people that most of us long time Floridians know very well.He writes about families who came down here just before and after the Civil War and worked the land, bought more land, and became ranchers and citrus growers and farmers.
Their descendants quite often became rich. For example, in the best seller "A Land Remembered", he tells the story of three generations of the MacIveys. They rise from a dirt-poor Florida Cracker life to the wealth and standing of real estate tycoons in those three generations.
The story opens in 1858, when Tobias MacIvey arrives in the Florida wilderness to start a new life with his wife and infant son. It ends two generations later with his grandson, Solomon MacIvey, who realizes that the land has been exploited far beyond human need.
The story is about a rugged Florida history with indomitable Crackers battling wild animals, rustlers, mosquitoes, starvation, hurricanes, and freezes.Their biggest enemy turns out to be greed, including their own.
This book reminds me of many Florida families I have known in Brevard County, Orange County and Osceola County.
Their names are well known throughout the state.
"A Land Remembered" was winner of the Florida Historical Society Tebeau Prize as the Most Outstanding Florida Historical Novel. This is a coveted award among Florida authors who specialize in historical fiction.
It is essential reading for one who wants to understand the history of Florida and the Florida Cracker.
In 1990, Florida PBS-TV released a documentary, "VISIONS OF NATURE, Patrick Smith's Florida," which portrays his work as a writer and his "on-the-site" research.
In 2007 Panorama Studios released a documentary, "Patrick Smith's Florida, A SENSE OF PLACE," that has won several top film awards.By an act of the 2006 Florida Legislature, a section of a SR 520 running from East Merritt Island across the Banana River to Cocoa Beach, was named the Patrick D. Smith Causeway.
ABOUT PATRICK SMITH FLORIDA BOOKS
Here is a list of his books, including ones with Florida settings marked *:
(1953) The River Is Home
(1967) The Beginning
(1973) Forever Island*
(1978) Angel City*
(1979) Allapattah*
(1984) A Land Remembered*
(2007) White Deer & Other Stories*

The Patrick Smith family website has a wealth of information about the author, his books and DVD, plus a convenient place to shop.
The website is managed by Patrick's son Rick, and has some things not found elsewhere. "A Land Remembered" is popular among all ages, and special student versions with teaching guide are available.
---
---

Our Facebook page has more than 128,577 followers who love off the beaten path Florida: towns, tourist attractions, maps, lodging, food, festivals, scenic road trips, day trips, history, culture, nostalgia, and more.  We post articles every day.  Please check it out and if you like it, we would appreciate a "like" from you.
---
By Mike Miller, Copyright 2009-2023
Florida-Back-Roads-Travel.com
Florida Back Roads Travel is not affiliated with or endorsed by Backroads, a California-based tour operator which arranges and conducts travel programs throughout the world.