SIESTA KEY, FLORIDA
Siesta Key, Florida Things To Do, Lodging, Dining, & Real Estate At End Of Article
Siesta Key, Florida is an eight mile long sandy barrier island off the shore of Sarasota on the Gulf of Mexico.  The total population of the communities on the island is about 5,600. 
Siesta Key includes four separate communities:  Siesta Beach, Crescent Beach, Turtle Beach, and Siesta Key Village.
It is part of the large Bradenton-Sarasota-Venice Metro Statistical Area which includes more than 700,000 people.
SIESTA KEY, FLORIDA HISTORY
Siesta Key had different names over the years.  At one time it was called Clam Island.  Years later it became Little Sarasota Island and then Sarasota Key.
In the 1800s and early 1900s it was sparsely populated with a few fishing families. 
Most of the island was so mosquito infested and loaded with snakes, wildcats, and feral hogs that it was not an attractive place to live.
One of the early promoters of the island was Harry Higel, a Sarasota businessman and promoter of that city as a wonderful place for wealthy northerners to vacation and live. 
He built the Higelhurt Hotel on Big Pass.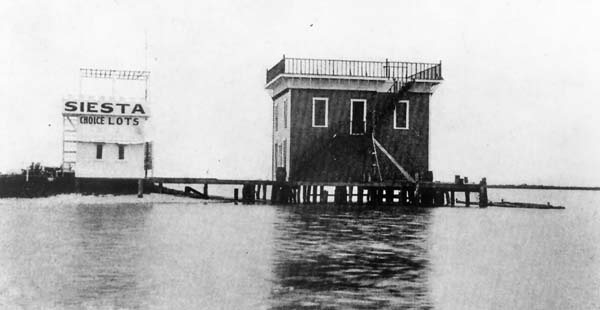 Early Siesta Key Post Office
Another pioneer was Captain Roberts who converted his home into a hotel.  He and some partners formed the Siesta Land Company and that's when Siesta Key got its modern name.
The northern end of the island was connected to the mainland in 1917, and another bridge a couple of miles south at Stickney Point was built in 1927. 
This new access was what allowed the island to begin to grow, especially between the two bridges.

In the 1940s and 1950s, two well known Sarasota architects (Ralph Twitchell and Paul Rudolph) designed and built several homes on the island and it grew to nearly 300 residents.

SIESTA KEY, FLORIDA TODAY
The beautiful white sand beaches of Siesta Key are the draw for regular folks.  There are several public access points on the island.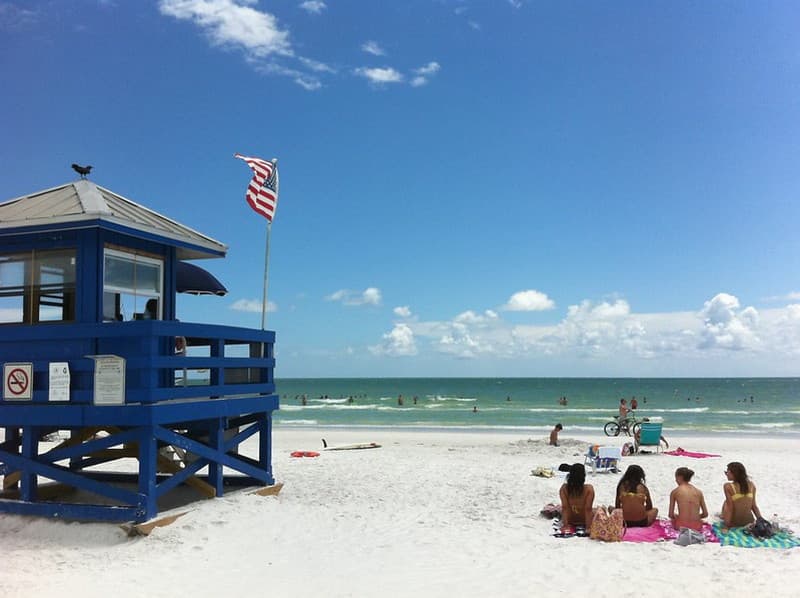 Siesta Key Beach
Flickr/Mike Miller
It's a beautiful but expensive place to live, with median home prices approaching $900,000.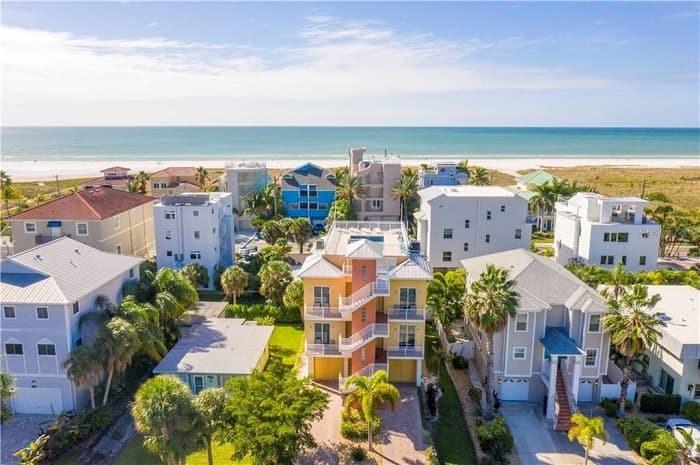 Siesta Key Homes
This is because no matter where you live on Siesta Key, you are a short hop to a beautiful beach.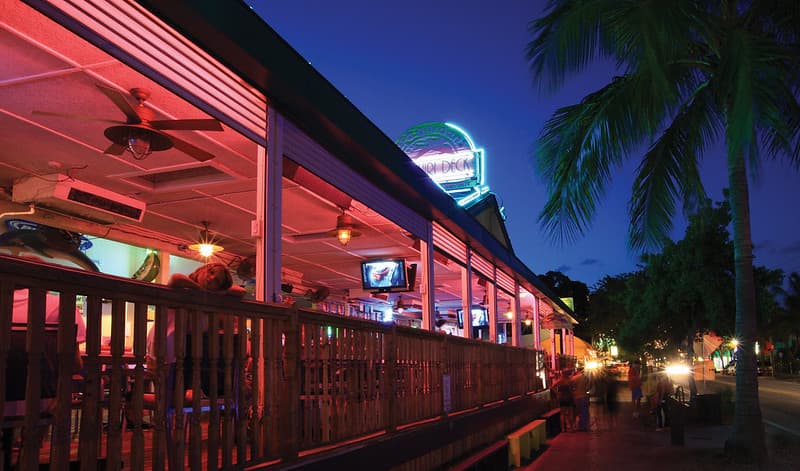 Siesta Key Beach Hyatt
Flickr/Siesta Key Restaurants
There are many upscale hotels and wonderful restaurants.  Dining and lodging are usually right on the beach or very close to it.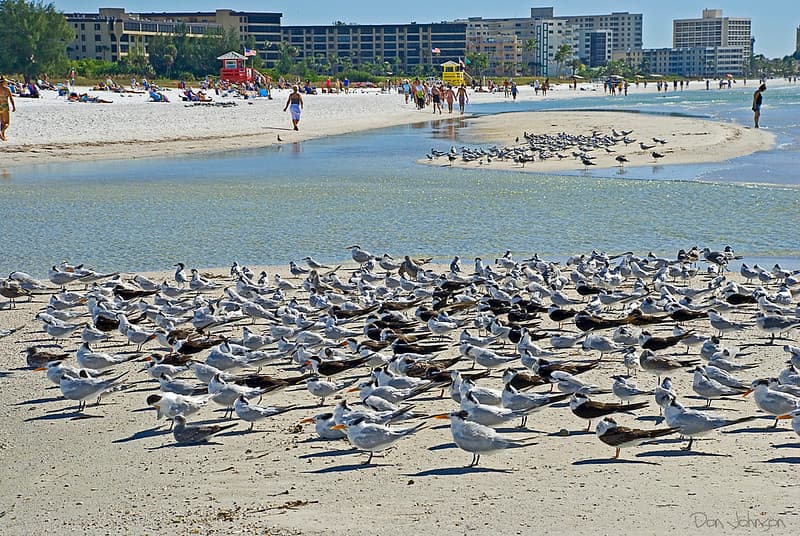 Birds Enjoying Siesta Key Beach
Flickr/Don Johnson 395
Siesta Key with its expansive view of the Gulf of Mexico is a wonderful spot to enjoy the magnificent sunsets.
Siesta Beach Sunset
Flickr/Roger W
Famous author John D. MacDonald, the creator of Travis McGee and author of many best selling novels, lived on Siesta Key in two different homes from 1952 until his death in 1986.
Read more about John D. MacDonald
ALL ABOUT SIESTA KEY, FLORIDA
---
SIESTA KEY, FLORIDA INTERACTIVE GOOGLE MAP
---
---
---

Our Facebook page has more than 128,577 followers who love off the beaten path Florida: towns, tourist attractions, maps, lodging, food, festivals, scenic road trips, day trips, history, culture, nostalgia, and more.  We post articles every day.  Please check it out and if you like it, we would appreciate a "like" from you.
---
By Mike Miller, Copyright 2009-2023
Florida-Back-Roads-Travel.com
Florida Back Roads Travel is not affiliated with or endorsed by Backroads, a California-based tour operator which arranges and conducts travel programs throughout the world.