FLORIDA AUTHORS J to P
Click on author for profile or scroll down page to read all.

STETSON KENNEDY
At the time of his death Stetson Kennedy was one of the oldest living Florida authors. He was born on October 5, 1916 in Jacksonville, Florida, and died on August 27, 2011.  Kennedy was distantly related to the famous hat maker, John B. Stetson.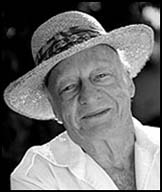 Stetson Kennedy
He was still active in literary events and causes in Florida until shortly before his death.
He was a Florida literary and civil rights legend, one of the most prolific award-winning Florida authors and human rights activists, a folklorist, a labor activist and environmentalist.
Read More About Stetson Kennedy.
---
DIANA KANOY
Diana Kanoy lives near Gainesville and considers herself "almost native."  While vacationing in Florida with her family from North Carolina at nine years old, she decided to someday make the Sunshine State her home. 
Upon graduating from Lenoir Rhyne University, she moved to Jacksonville to teach English, and later married into a family of generations of respected, involved Floridians. 
She earned graduate degrees from the University of Florida including a doctorate, and became Director of Conferences and Institutes there.
Since her real love was teaching, she later accepted the position of professor of speech at the College of Central Florida in Ocala.
There she was twice named Professor of the Year, Florida Communication Association Teacher of the Year, and Master Teacher by the National Institute for Staff and Organizational Development.

Dr. Kanoy's love of water led her to become a swimming instructor and Red Cross life guard as a teenager, to get a SCUBA diving license, and to join the water ski team as a student at the University of Florida.
She later became a United States medalist in both slalom and trick skiing and participated in water ski shows in Winter Haven and Lakeland.
While her boat was being repaired, she obtained a seaplane pilot's license.  She continues to enjoy the water by kayaking Florida rivers and swimming in springs.
Becoming involved in Dances of Universal Peace, which honor the sacred traditions of the earth, Diana pursued a path toward leading groups in singing and dancing as well as mentoring aspiring leaders. 
Her travel became focused on attending Dance retreats around the world, whenever possible taking in water features along the way. 
During a trip to New Zealand, while visiting Maori elders of an ancient native lineage called Waitaha, "Water Bearers," she was invited to join a ceremony of prayers and chanting for the all-connected waters of the earth.
Always at home in nature, she has chosen to live in a wooded country environment in north central Florida with a lake in front and a swamp behind. 
Although never intending to write a book, she has been inspired by experiences while swimming in her rural lake, where over a period of three decades she has unintentionally encountered alligators in the water, in sometimes heart-stopping situations. 
Sensibly exiting the lake to sit on the dock, she wrote poetry, both semi-autobiographical and whimsical with the alligators as her muse. 
As her interest in crocodilians grew, she wrote poems based on true accounts of alligator attacks.
These include factual sonnets about mating behavior, light-hearted lines about alligator appetites, imaginary lyrics from the alligators' point of view, humorous perspectives of her own naivete, and contemplative poems about nature.
Diana's aim in publishing is to entertain, to educate about the ecological value of alligators, to encourage safety around Florida wetlands, and to promote care for the environment. 
She invited Florida nature photographers to submit wild alligator photos to illuminate the poems, resulting in a beautiful "coffee table" book.  She enjoys making presentations and doing poetry readings from the book.
Diana's poems reflect her lived experiences with good humor, good sense, and good advice.  She Swims with Alligators is available on Amazon and on Diana's interesting website AlligatorBook.com
---
JACK KEROUAC
Jack Kerouac was born in 1922 and died in 1969 at the age of 47.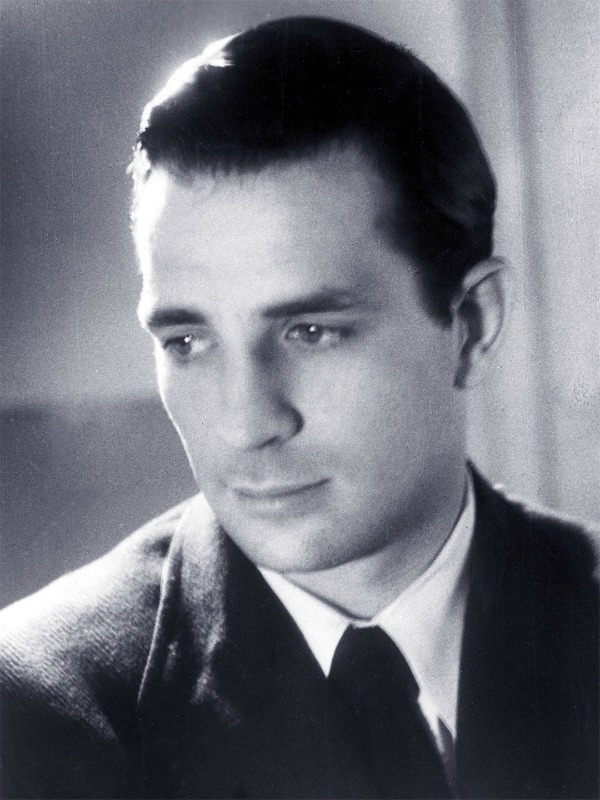 He was a pioneer of spontaneous prose and wrote about many subjects including spirituality, Buddhism, drugs, poverty, and travel.
Although he wrote many books and articles, his most famous work is "On The Road" written in the early 1950s and published in 1957.  This book chronicled his drug-fueled journeys across America with Neal Cassady and other writers and friends. 
It marked him forever as one of the fathers of The Beat Generation.
He had a hard time finding a publisher because the book was loaded with sex and drugs and written in a very unconventional style.
Even the way he wrote the book was unconventional.  He cut sheets of wrapping paper into narrow strips that would fit into his typewriter.   He then taped them together and ended up with a roll of paper 120 feet long.  The book was written on one long sheet of paper and he never had to reload sheets into the typewriter.  His original manuscript had no chapter or paragraph breaks.
Jack struggled with alcohol and drug problems his entire adult life.  He was a complicated man who was interested in many subjects.  His celebrity caused him to be uncomfortable in public. 
He had bar fights and was known in some neighborhoods, especially later in life, as a brawler.  Shortly before his death, he developed a  hernia after being in a bar fight.
The cause of his death was internal bleeding caused by cirrhosis.
At the time of his death he was living with his mother at 5169 Tenth Avenue North in St. Petersburg, Florida.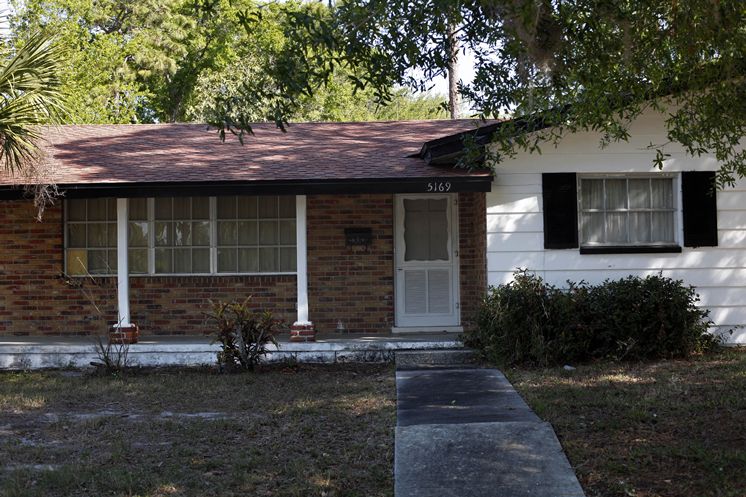 Jack lived in 1957 and 1958 in a house in College Park, a neighborhood in Orlando, Florida.  He wrote "The Dharma Bums" while living there.

The address of the house is 1418 Clouser Avenue.  It is a national historic site, and is owned and operated by the Kerouac Project as a home for writers in residence.
Writers who are accepted by the project spend three-month residencies in the house and receive free lodging and a food allowance so they can concentrate on their writing.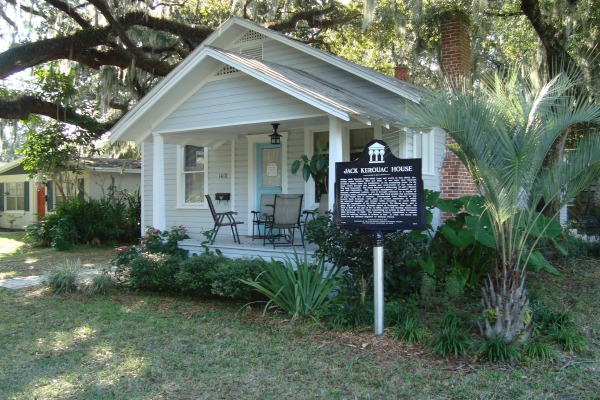 Here is a partial list of some of Jack Kerouac's Books:
1950  The Town and The City
1957  On the Road
1958  The Dharma Bums
1960  Book of Dreams
1962  Big Sur
1971  Scattered Poems
1977  Heaven and Other Poems
2012  The Sea Is My Brother
Many of Kerouac's books were published after his death.  A more complete bibliography is at Empty Mirror Books.
---
JEFF KLINKENBERG
Jeff Klinkenberg was born in Miami in 1949 and is alive and well and living in North Carolina and the Tampa Bay area.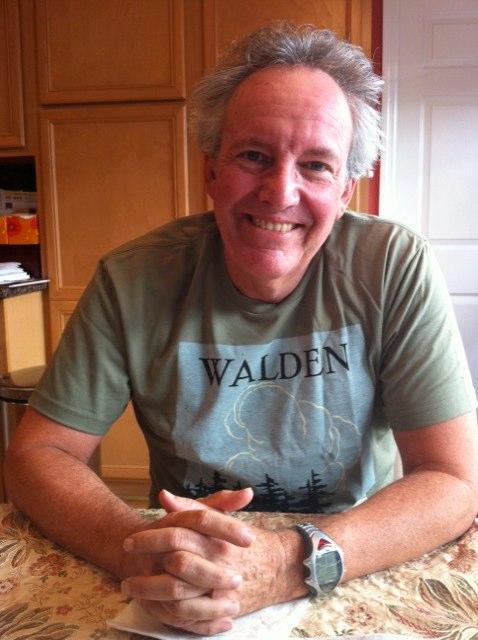 He started exploring the Florida Keys and the Everglades in his childhood, and has been a keen observer of the changes in the state over the years.
These observations and his writing about them make him one of my favorite Florida authors.
Jeff began working at the Miami News when a teenager, and graduated from the University of Florida College of Journalism.
He then started working at the St. Petersburg Times in 1977 and worked there full time until 2014. 
That paper is now known as the Tampa Bay Times.
Jeff specializes in writing about Florida culture.  Jeff is also the writer-in-residence for the University of South Florida's "Florida Studies" program.
He has also been an adjunct professor at the University of Florida.
He is the author of numerous essays, including a recent collection called Pilgrim In The Land Of Alligators.
An anthology he published earlier, Seasons of Real Florida, was a best seller.
The name of my website is Florida Back Roads Travel, and it is obvious that Jeff has wandered around the state as much if not more than I have. 
He clearly sees the same things that have made me love the lesser known treasures of the state, and he has the writer's gift of telling us what he's seen and the people he's met.
Among hundreds of stories, he tells about the original Coppertone girl and the actor who played the Creature from the Black Lagoon.
In 2007 and 2009, the American Association of Sunday Features Editors selected some of his work as the best in the nation.
Jeff has written for many magazines, including Travel & Leisure, Audubon, Esquire and Outside.
He has the same gift of telling a Florida story as John D. MacDonald, Randy Wayne White, Al Burt and other famous Florida authors.
He skillfully lets the story tell itself.
In the words of fellow Florida author Carl Hiassen, "he has a rare eye for marvelous detail, and an affectionate ear for those small, wise, bittersweet voices that tell the true story of Florida."
About Jeff Klinkenberg Florida Books

Here are four of his books:
(1996) Land of Flowers
(1967) Seasons of Real Florida
(2008) Pilgrim in the Land of Alligators
(2013) Alligators In B-Flat
(2018) Son of Real Florida
---
VERNON LAMME
Vernon Lamme was born in 1893 and died in 1979. He rests peacefully in St. Luke's Church cemetery in North Merritt Island, Florida.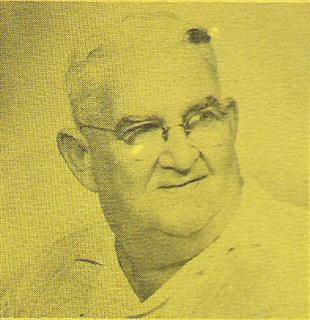 The old cemetery is shaded by ancient oaks draped in Spanish Moss.
It's a perfect setting to meditate and remember some of Vernon's old Florida stories.
Do you remember Zelig? He was the Woody Allen character in the movie of that name who kept appearing in old news reels of momentous events?
He always seemed to be where the action was.
Forest Gump had a lot of the same experiences, showing up at many momentous events.
Vernon's life reminds me of Zelig and Forest Gump. He was in many different places at the right time in history.
He spent much of his life as a newsman, working for many newspapers including the Cocoa Tribune, the Indian River Star, the Eau Gallie Record, the Fort Myers Tropical News, the Winter Haven Herald, the Naples Transcript and the Boynton Beach Star.
He even worked for Barron Collier in the old days when Collier was developing Everglades City and building the Tamiami Trail from Naples to Miami.
Vernon also became a councilman on the first city council of Marineland, Florida when the town was founded in 1940 in conjunction with the marine research center and tourist attraction.
He also found time to work in the infant motion picture industry in California, and he became Florida's first State Archeologist in 1935.  
His books recount a lot of Florida history from the year he moved to the state in 1912.  He is not a historian, but offers a newspaper man's observational skills along with a homespun way of telling stories.
His books are easy to read, and consist of a series of one or two page stories in which Vernon is usually a participant.
ABOUT VERNON'S FLORIDA BOOKS
I am only aware of two books that Vernon wrote about Florida. They are both interesting reads.

(1973) Florida Lore Not Found In The History Books
(1978) More Florida Lore
An interesting article about Vernon's life and career can be found at Merritt Island Pioneer Day.
---
SIDNEY LANIER
Sidney Lanier was born in Macon, Georgia on February 3, 1842, and died on September 7, 1881, in Lynn, North Carolina.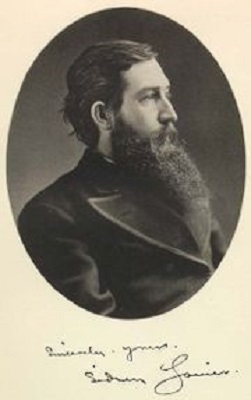 We include him on this page because he wrote "Florida: Its Scenery, Climate and History".

He was a poet and musician, and one of the most famous literary figures in the South, even though he is not usually considered one of our Florida authors.
He was also apparently a self taught musical genius who specialized in the flute.
Lanier graduated first in his class from Ogelthorpe College in Georgia, and enlisted in the Confederate Army in April, 1861, when he was just 19 years old.
He fought in several battles, and in 1863 his detachment served in Virginia and North Carolina.
After this, while piloting a blockade running ship, he was captured and imprisoned for 5 months in Point Lookout, Maryland, where he contracted tuberculosis.
He wrote his only novel in 1867 about these experiences titled "Tiger Lilies".
After the Civil War, he worked as a clerk, a school principal, and from 1868 to 1872 he practiced law with his father in Macon.
During this period he wrote a number of poems in the "cracker" and "negro" dialects of his day about poor white and black farmers in the Reconstruction South of the years after the Civil War.
He traveled extensively through southern and eastern portions of the United States in search of a cure for his tuberculosis.
On one trip to Florida in 1875, he wrote what may be the first and most influential travelogue about the Sunshine State: "Florida: Its Scenery, Climate and History".
This book earns him a place in our list of Florida authors.
While on another trip to Texas, he rediscovered his native talent for the flute and decided to travel to the northeast in hopes of finding employment as a musician in an orchestra.
Unable to find work in New York, Philadelphia, or Boston, he signed on to play flute for the Peabody Orchestra in Baltimore, Maryland, shortly after its organization.
He taught himself musical notation and quickly rose to the position of first flutist.
He was famous in his day for his performances of a personal composition for the flute called "Black Birds", which mimics the song of that species.
He settled in Baltimore and delivered lectures on English literature at Johns Hopkins University. In an effort to support his wife and three children, he began to write poems for magazines.
His most famous poems were "Corn", "The Symphony", "Centennial Meditation", "The Song of the Chattahoochee", "The Marshes of Glynn" and "Sunrise".
The last two poems are considered his finest works.
They are part of an unfinished set of lyrical nature poems known as the "Hymns of the Marshes", which describe the vast, open salt marshes of Glynn County on the coast of Georgia near Brunswick.
Lanier also published essays on other literary and musical topics and a notable series of four redactions of literary works about knightly combat and chivalry in modernized language more appealing to the boys of his day.
In the summer of 1881 he died of tuberculosis while camping in the mountains of North Carolina.
He was only 39 years old when he died.
In his brief life he left an indelible mark on American literature and on the heritage of Florida authors.
There is a historical marker in Brunswick, Georgia, commemorating the writing of "The Marshes of Glynn".
The largest bridge in Georgia, a short distance from the marker, is named The Sidney Lanier Bridge.
Some of Sidney Lanier's books, poems and essays include:
(1867) Tiger Lilies
(1875) Florida:Its Scenery,Climate & History
(1875) Corn
(1875) The Symphony
(1876) Sketches of India
(1876) Centennial Mediation
(1877) The Song of the Chattahoochee
(1878) The Marshes of Glynn
(1878) The Boy's Froissart (1878)
(1881) The Boy's Mabinogion
(1881) Sunrise
(1882) The Boy's King Arthur*
* Published after his death.
---
SYBIL LEEK
Sybil Leek was born in England in 1917 and died in 1982 at Holmes Regional Medical Center in Melbourne.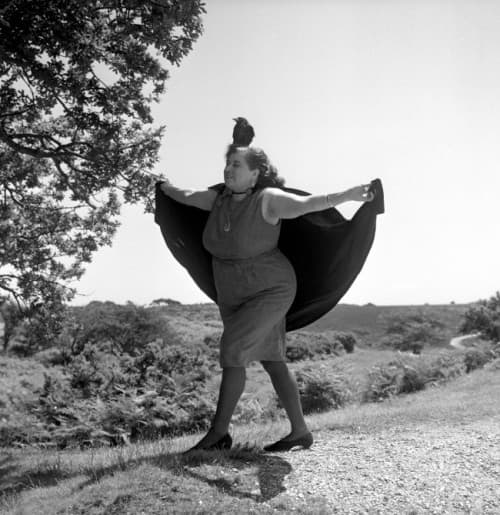 While still living in England in the 1950s, she proclaimed that she was a white witch.  The Witchcraft Act of 1735 had only been repealed in 1951. 
The act was intended to stop the burning and execution of  witches, but still made it a crime for any person to say they had magical powers or practiced witchcraft. Such a person could go to jail for a year.
Sybil Leek was one of the very few witches who had the courage to announce themselves as witches at this time.  She didn't feel welcome in England after her announcement, so moved to the United States sometime in the 1960s.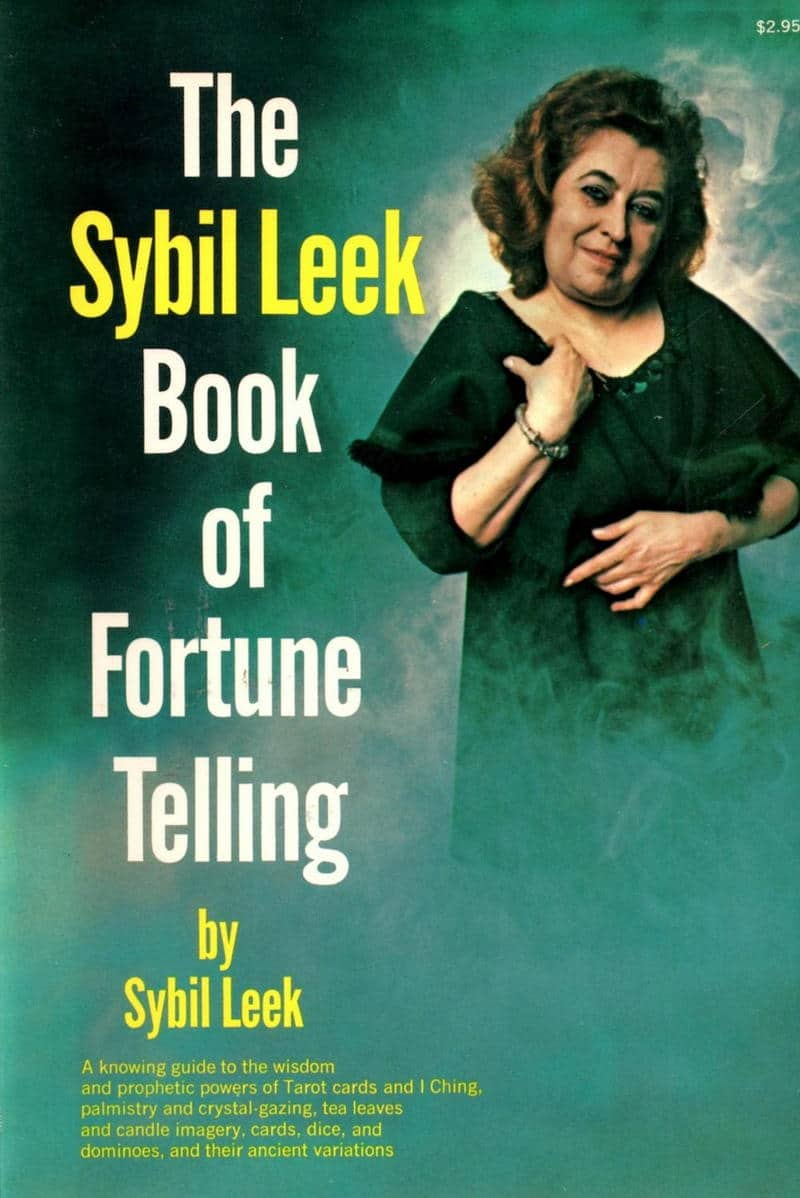 Ms. Leek professed to have skills in astrology and was also a self-proclaimed psychic.  She wrote as many as 60 books on various occult and esoteric subjects.  The BBC called her "Britain's most famous witch."
Sometime in the late 1970s or early 1980s I attended a party at Ms. Leek's house in Melbourne Beach.  There were many interesting people there.  She was a gracious hostess and I enjoyed talking to her.

---
ELMORE LEONARD
Elmore Leonard was born in 1925 and died on August 20, 2013 at the age of 87.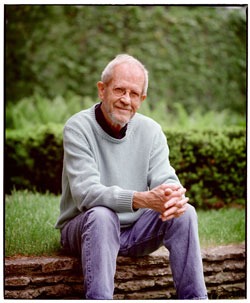 He lived in Pompano Beach and North Palm Beach, and divided his time between the Detroit area and Florida.
His Florida home and the settings of many of his books has us including him among our Florida authors.
He was raised during the 1930's, during the Great Depression era of John Dillinger, Ma Barker and her killer brood, Bonnie and Clyde and other nationally famous gangsters and bank robbers.

During this same era, the Detroit Tigers made it to the World Series.
Leonard was influenced by these events and had a life long interest in guns and sports.
After service in World War Two, Leonard graduated from the University of Detroit. He worked for an ad agency for a few years, writing at night and on weekends.
His first success came in 1951 when Argosy magazine published his short story "Trail of the Apaches".  He published his first novel, "The Bounty Hunters", in 1953.
Leonard is famous for his strong dialogue and realism.
A number of Leonard's novels have been made into movies.
Some of these include "Out of Sight", "Get Shorty" and "Rum Punch" (as the 1997 film Jackie Brown).  The 1967 film "Hombre" starring Paul Newman was an adaptation of Leonard's novel of the same name.
His short story "Three-Ten to Yuma" and book "The Big Bounce"have each been filmed twice.
Other novels filmed include: "Mr. Majestyk" (with Charles Bronson), "Valdez Is Coming" (Burt Lancaster), "52 Pick-Up" (Roy Scheider), "Stick" (Burt Reynolds), "Moonshine War" (Alan Alda), "Last Stand at Saber River" (Tom Selleck), "Gold Coast" (David Caruso), "Glitz" (Jimmy Smits), "Cat Chaser" (Peter Weller), "Touch" (Christopher Walken), "Pronto" (Peter Falk) and "Be Cool" (John Travolta).
All told, Leonard wrote almost 50 novels and hundreds of short stories and essays.  In his essay, "Elmore Leonard's Ten Rules of Writing", he wrote:
"My most important rule is one that sums up the 10: If it sounds like writing, I rewrite it."
His advice to writers also includes the helpful hint, "Try to leave out the part that readers tend to skip."
ABOUT LEONARD'S FLORIDA BOOKS
Leonard wrote so many stories and novels, I'm really not sure how many of them are Florida based or at least have some Florida action. 
Most of his novels are based in Detroit or Florida, so that means we include him among Florida authors on our website.
Chili Palmer is one of Leonard's characters who shows up in "Get Shorty".
He is a Miami loan shark, and based on a real life friend of Leonard's.  Chili is played in the film version by John Travolta.
Here are some of the novels that I think at least have some Florida in them.
(1980) Gold Coast
(1981) Split Images
(1982) Cat Chaser
(1983) Stick
(1983) La Brava
(1985) Glitz
(1990) Get Shorty
(1991) Maximum Bob
(1992) Rum Punch
(1995) Riding The Rap
(1996) Naked Came The Manatee
If you are an Elmore Leonard fan and know of Florida books that I've missed, please let me know.
---
PETER MATTHIESSEN
Peter Matthiessen was born in New York City in 1927 and died in upstate New York in 2014.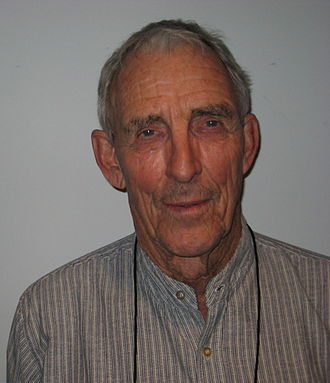 He was an activist and writer who created many books that won awards for both fiction and nonfiction.
One of his nonfiction classics is "The Snow Leopard", an account of his search in the Himalayas for the elusive snow leopard.
In addition to nature and travel books, he also was active in Native American activisim.
His book "In The Spirit of Crazy Horse" tells the story of Leonard Peltier and the incident where two FBI agents were killed.
His inclusion among our Florida authors is because of his novel "Shadow Country".  This huge 900 page book is the partly fictional and partly nonfictional story of the life of Edgar "Bloody" Watson.
Mr. Watson was born in 1855 and died in 1910.
Watson lived on one of the Ten Thousand Islands, a swampy area of mangrove islands on the edge of the Everglades in Southwest Florida near Everglades City and Chokolskee.
He was a planter who reportedly killed his migrant workers each year after their work was done and buried them on his island.
Watson used to buy his supplies on Chokoloskee Island at the Smallwood Store.
One day a large posse of local people gathered at the store and shot him to death when he came in for supplies.
"Shadow Country" is a revised and edited version of three books first published by Peter Matthhiessen in the 1990s:
"Killing Mr. Watson", the original story of the killing of Edgar Watson at the Smallwood Store in Chokoloskee, 
" Lost Man's River", a subsequent story of one of Mr. Watson's sons who tries to find out if Mr. Watson was really a killer, 
and
"Bone by Bone", a third book that is the recounting of the Watson incident from the perspective of Mr. Watson himself, as if he's telling the story.
These books, whether read as a trilogy or one by one, paint a fascinating picture of the Florida Everglades and Southwest Florida back in the day.
Most people read the three novels separately rather than the larger "Shadow Country" collection.
---
JOHN D. MACDONALD
John D MacDonald was born on July 24, 1916 and died on December 28, 1986.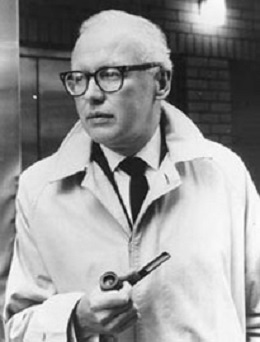 He lived in the Sarasota area for many years, and wrote many of his books while living there in his house on Siesta Key.
He became one of the best read and widely loved Florida authors of his generation.  His character, Travis McGee, is immortal.
Read more about John D. MacDonald
---
ROBERT N. MACOMBER
Robert N. Macomber is an award-winning writer, internationally acclaimed lecturer, and an accomplished seaman.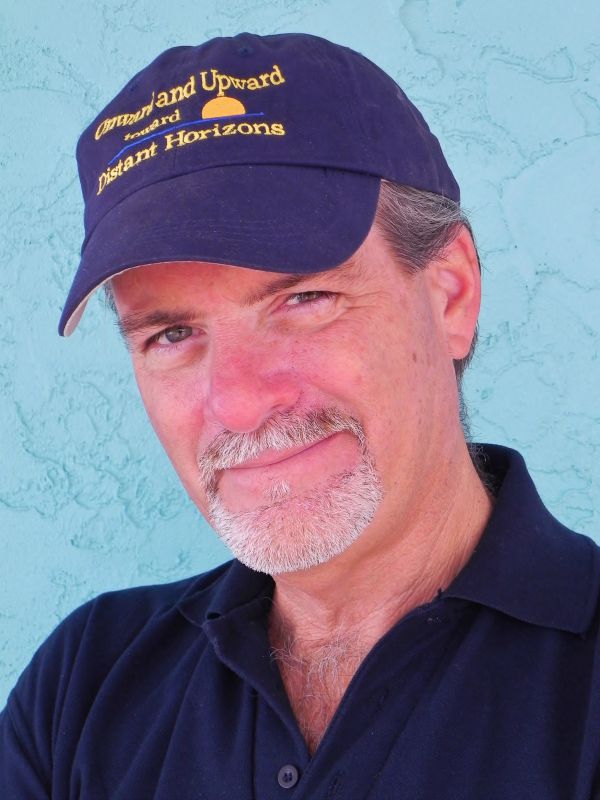 Raised in Lee County, Florida, Mr. Macomber is alive and well and lives in Pine Island, Florida.
Robert has been guest author and lecturer aboard the Queen Mary 2 and her sister Cunard Queens, the Silversea fleet, and other luxury ocean liners.
He appears at venues around the United States as well, speaking on forty-eight topics featuring subjects on maritime history and writing. 
Read more about Robert N. Macomber.
---
KEVIN MCCARTHY
Kevin McCarthy was born in 1940 and lives in the Gainesville, Florida area. He is a Professor of English at the University of Florida in addition to being one of the most prominent Florida authors.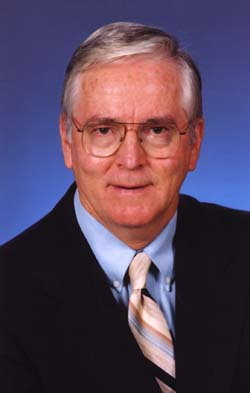 He likes to point out that he is not the actor who starred in many Hollywood flicks including "Invasion Of The Body Snatchers".
The color photo on the right is the author and professor we are discussing.
The black and white photo further below on the right is the academy award nominated actor of "Body Snatcher" fame.
When the actor died in September 2010, our website received a record amount of traffic on this page from people looking for information.
The academic interests of our Kevin McCarthy include English language and linguistics, history of the English language and Floridiana.
Among his hobbies are Irish ancestry and the history of Florida.
He also teaches a course on the maritime history of Greece to American college students on the Greek island of Paros.
He and his wife spend a month each summer lecturing on cruise ships sailing in and around Europe.
He is a Renaissance Man, someone who knows a lot in depth about a broad range of subjects.
He has even written about Florida Gator football, and Florida outhouses. Talk about diversity!
McCarthy has perhaps published more books about Florida subjects of any other Florida authors discussed on our website.
My favorite Florida book with his name on it is "The Book Lover's Guide To Florida".
He was the editor of this book that is a literary travel guide to Florida.
It is divided into 10 Florida regions, and discusses Florida authors, poets, historians and others who have lived or spent significant time in these regions.
It has 510 pages and lists over 2,200 authors and 5,000 books. It is an interesting time trip through Florida literary history.
Since the book was written in 1992, don't look for the Florida authors who came to prominence after then.
This book is a great addition to the library of every lover of Florida and Florida authors.
In this age of the GPS, I love this book because it gives the addresses of the places where many of the literary celebrities lived. Not all of them, but many.
I get a thrill of plugging in an address and driving right up to the former home of a famous author.
For example, 5169 Tenth Avenue North in St. Petersburg was the home of Jack Kerouac, author of "On The Road", closely associated with the Beat Generation and Beatniks.
All of McCarthy's books are easy to read. Many of them are illustrated beautifully. A good example is his book on Florida lighthouses.
ABOUT KEVIN MCCARTHY FLORIDA BOOKS
Kevin McCarthy is either the author, co-author or editor of the following books that have Florida themes:
(1990) Nine Florida Stories By Marjory Stoneman Douglas
(1990) Florida Lighthouses
(1992) The Book Lover's Guide To Florida: Authors, Books and Literary Sites
(1993) African Americans In Florida
(1993) The Gators and the Seminoles: Honor, Guts and Glory
(1994) Twenty Florida Pirates
(1995) Black Florida
(1996) Twentieth Century Florida Authors
(1997) Guide to the University of Florida and Gainesville
(1998) Baseball In Florida
(1999) Native Americans In Florida
(2000) Christmas In Florida
(2002) Florida Outhouses
(2003) Aviation In Florida
(2003) Fightin' Gators: A History Of The University of Florida
(2004) Apalachicola Bay
(2005) Over Southeast Florida
(2008) St. Johns River Guidebook
(2009) Suwannee River Guidebook
(2007) African American Sites In Florida
Some of the dates listed above may not be the original publication date.  In some cases they denote the paperback version.
He has also written extensively about non-Florida subjects. His entries on Amazon.com take up several pages.
His books are available at Kevin McCarthy at Amazon.com .
Enjoy your Florida literary and heritage travel with this talented author.
---
MIKE MILLER
Mike Miller is the author of numerous books about Florida, including several travel guides covering the geographic regions of the state.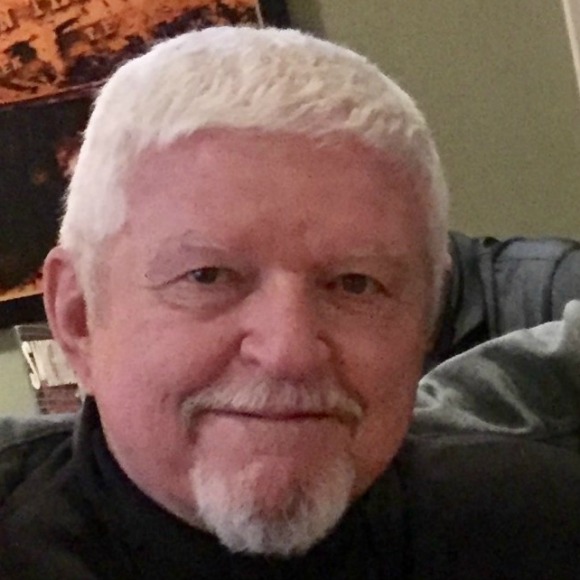 He is also the owner and publisher of the website Florida Back Roads Travel.  
He lives in Mount Dora, Florida.
Miller was an engineering project manager during the construction of Walt Disney World Florida. 
His first book - "What Would Walt Do?" - was written in 2000 and is an account of his experiences on that major Orlando project.

The book discusses the influence that Walt Disney had on the quality of the project, even though he died before construction began.
Mike's career as a consulting engineer took him to all regions of Florida. 
He typically traveled to projects by car and became familiar with hundreds of Florida towns and the back roads that connect them.
He also lived on his various sailboats at several different Florida marinas and developed a love and understanding of that lifestyle. 
He wrote and published a small book of information for people considering living aboard.
His love of Florida history and places inspired him in 2009 to create a website to share his knowledge with internet visitors interested in learning about the state.
The website is Florida-Back-Roads-Travel.com.
He has published numerous books that echo some of the website content. 
Some of the books Miller has written are available as Kindle and paperback versions on Amazon.com and include:
What Would Walt Do?
How To Manage Project Team Diversity
Living Aboard A Boat
Florida Back Roads Travel
Northwest Florida Back Roads Travel
North Central Florida Back Roads Travel
Northeast Florida Back Roads Travel
Central East Florida Back Roads Travel
Central Florida Back Roads Travel
Central West Florida Back Roads Travel
Southwest Florida Back Roads Travel
Southeast Florida Back Roads Travel
Florida Festivals
Florida Everglades
Florida Wineries
Florida Carpenter Gothic Churches
Florida Heritage Travel Volume 1
Florida Heritage Travel Volume 2
Florida Heritage Travel Volume 3
Florida One Tank Trips Volume 1

Florida One Tank Trips Volume 2

Florida Day Trips by Theme

See MIKE MILLER'S AMAZON AUTHOR PAGE
---
GARY R. MORMINO
Gary R Mormino was born, of this I am sure, but I don't know when or where. He is alive and well and living in the Tampa Bay area.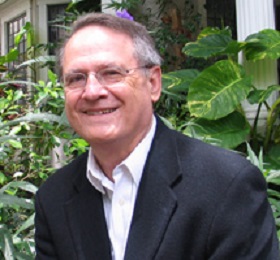 In addition to being a Florida author, he is a full professor of history at the University of South Florida, and has written and edited several books about Italian Americans and one large work about Florida.
He has taught at USF since 1977.
A graduate of Millikin University (B.A.) and the University of North Carolina at Chapel Hill (Ph.D.), Mormino has written extensively on immigration and urban America.
His most important work about Florida, in my opinion, is "Land Of Sunshine, State of Dreams".
I highly recommend it as an accurate look at the social history of modern Florida.  This is the part of Florida's long history that I am most familiar with and most interested in.
Mormino paints an enchanting picture of how millions of people have moved to Florida, especially since World War Two, and created a megastate of continual cultural and economic change.
I have lived in Florida since 1960 and watched our population almost quadruple in that period.
Florida author Gary Mormino captures the spirit of growth that propelled Florida from the smallest state in the Confederacy to the fourth largest in the country.
His words convey the bittersweet feelings we all have about the pros and cons of Florida's fantastic growth.
He writes about Florida's transformation during the modern period.
He tells about the days of the Old South, the vanishing Florida that we all loved, land booms and hotels and tourism, agricultural empires and Florida Crackers.
Some of Gary Mormino's books include:
(1987) The Immigrant World of Ybor City: Italians and Their Latin Neighbors in Tampa, 1885-1985 With George E. Pozzetta
(1991) Spanish Pathways in Florida, 1492-1992 Editor, with Ann L. Henderson
(2002) Immigrants on the Hill: Italian-Americans in St. Louis, 1882-1982 (2002)
(2003) Italian Americans and Florida with Ilaria Serra
(2005) Land of Sunshine, State of Dreams: A Social History of Modern Florida
---
---
---

Our Facebook page has more than 129,275 followers who love off the beaten path Florida: towns, tourist attractions, maps, lodging, food, festivals, scenic road trips, day trips, history, culture, nostalgia, and more.  We post articles every day.  Please check it out and if you like it, we would appreciate a "like" from you.
---
By Mike Miller, Copyright 2009-2023
Florida-Back-Roads-Travel.com
Florida Back Roads Travel is not affiliated with or endorsed by Backroads, a California-based tour operator which arranges and conducts travel programs throughout the world.