Simon Parilla Bar and Grill
SIMON PARILLA BAR AND GRILL
1187 Florida Mall Avenue
Orlando, Florida 32809
Tel: 407-203-2982
By  Mike Miller April 6, 2023

If you find yourself in Orlando and are craving an authentic and delicious Colombian meal, make sure to pay a visit to this fantastic restaurant. You won't be disappointed!
Simon Parilla Exterior
The restaurant is located on the north side of Florida Mall and is reached from Sand Lake Road.
The word Parilla in Spanish means grill and we recently visited Simon Parilla Bar and Grill and were very pleased with the delightful Colombian cuisine, lively atmosphere, and friendly service.

The restaurant features a bar and music on most nights, and is a great spot to gather with friends or family to enjoy a flavorful dining experience.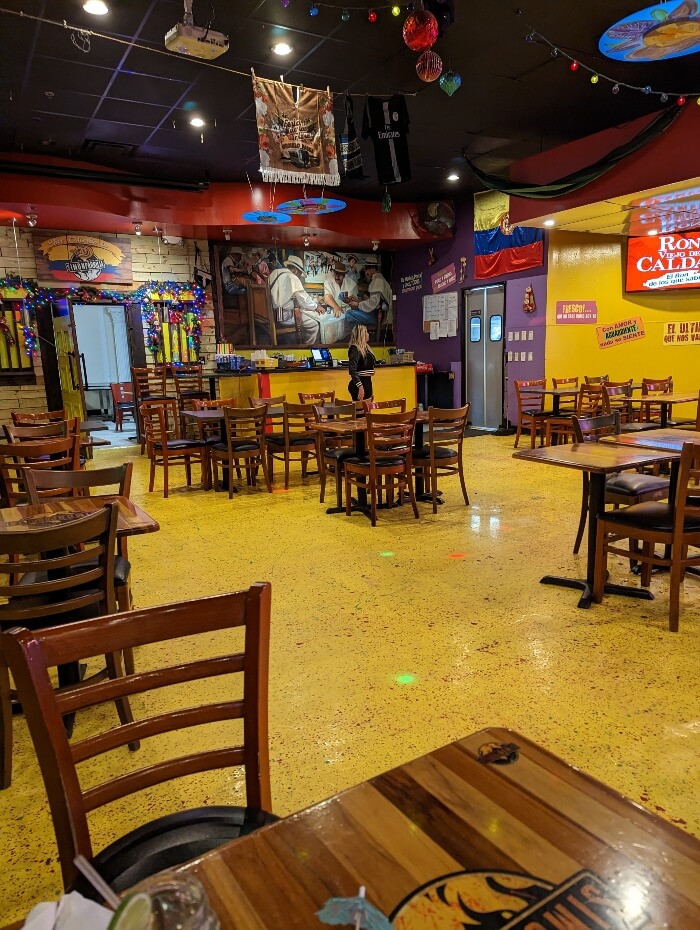 Simon Parilla Dining Room
The Latin music can sometimes be loud, but it contributes to the cheerful and energetic ambiance, where people are genuinely having fun and enjoying themselves.

The atmosphere makes it easy to feel at home, with laughter and camaraderie filling the air.  The servers are prompt and friendly and seem to pick up on the good cheer in the room.
One of the highlights of Simon Parilla Bar and Grill is their extensive menu, which features a variety of mouthwatering Colombian dishes.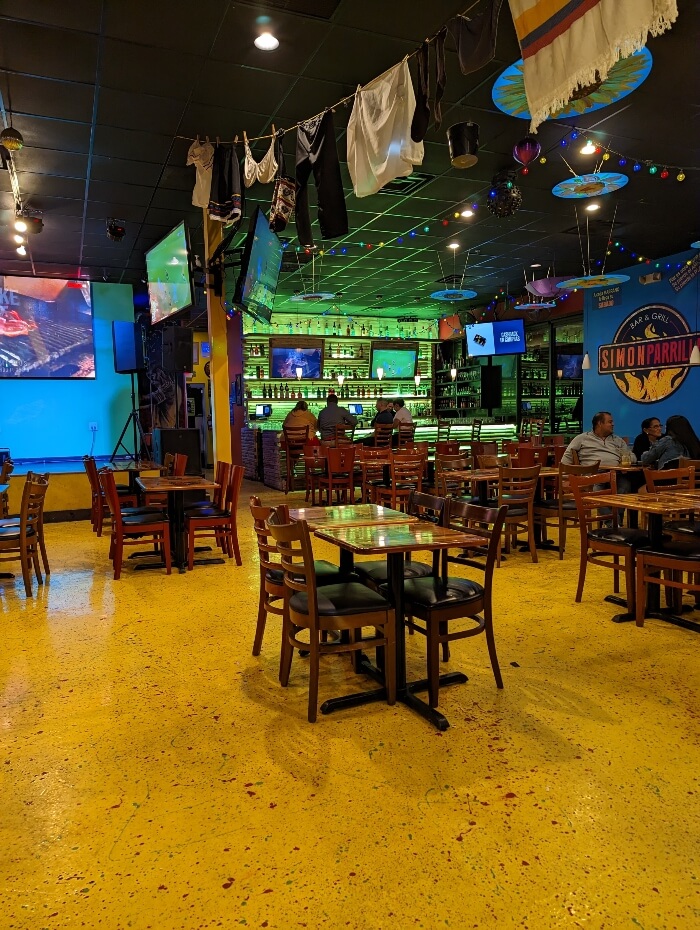 Simon Parilla Dining Room and Bar
My favorite appetizers include the Empanadas de Carne (Beef Patties) and Chorizo (Sausage), which are both incredibly flavorful and satisfying.

They have a wide variety of entrees, pleasing diners who love seafood, pork, beef, and chicken.
I also highly recommend trying Simon's Picada, a scrumptious platter of steak, chicken, sausage, arepa, potatoes, yuca, and fried plantain that offers a little bit of everything for everyone to enjoy.
Their other entrees, such as the numerous chicken dishes, also showcase the rich and diverse flavors of Colombian cuisine.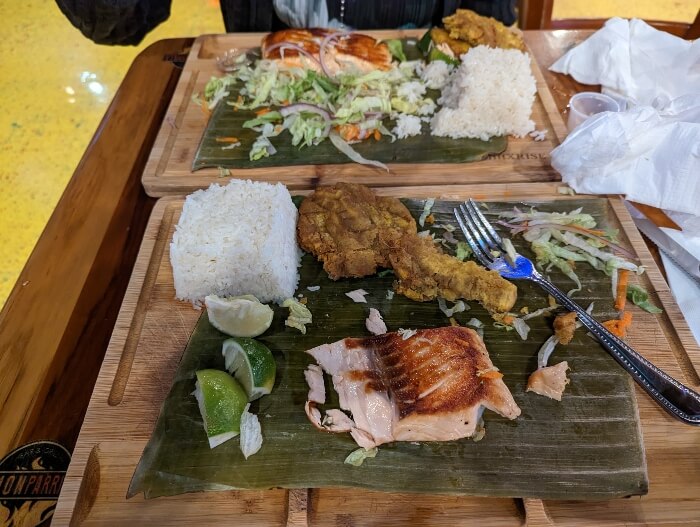 Salmon de la Plancha
For seafood lovers, the Salmon a la Plancha is a must-try. This grilled salmon on a special plank is expertly cooked and served with rice, salad, and maduros, creating a delicious and well-rounded meal.

The food, atmosphere, and overall experience are very good at this restaurant. 
They are open seven days a week:
Monday-Wednesday:  11am to 1145pm
Thursday & Friday:  11am to 145am
Saturday & Sunday: 12pm to 145am
---

Our Facebook page has more than 128,577 followers who love off the beaten path Florida: towns, tourist attractions, maps, lodging, food, festivals, scenic road trips, day trips, history, culture, nostalgia, and more.  We post articles every day.  Please check it out and if you like it, we would appreciate a "like" from you.
---
By Mike Miller, Copyright 2009-2023
Florida-Back-Roads-Travel.com
Florida Back Roads Travel is not affiliated with or endorsed by Backroads, a California-based tour operator which arranges and conducts travel programs throughout the world.