TACO MIX

4288 Bonita Beach Road
Bonita Springs, Florida 34134
Tel:  239-498-9448
Taco Mix is a place you might never stop at if you didn't have local information.
 It was not even mentioned on TripAdvisor when I first visited it a few years ago, but I checked it out on Urban Spoon. It is on the right hand side of Bonita Beach Boulevard west of Tamiami Trail on the way to the beach.

The restaurant itself is almost hidden behind a convenience store of the same name. The restaurant is small and clean, and even has a drive through window that locals are well aware of but that a tourist might completely miss.
Once inside you will see a counter where you place your order from a menu on the wall above. You place your order, then sit at one of the tables or booths in the bright and open dining room to your right. A waiter or cook or owner (or all three) will bring your order to your table.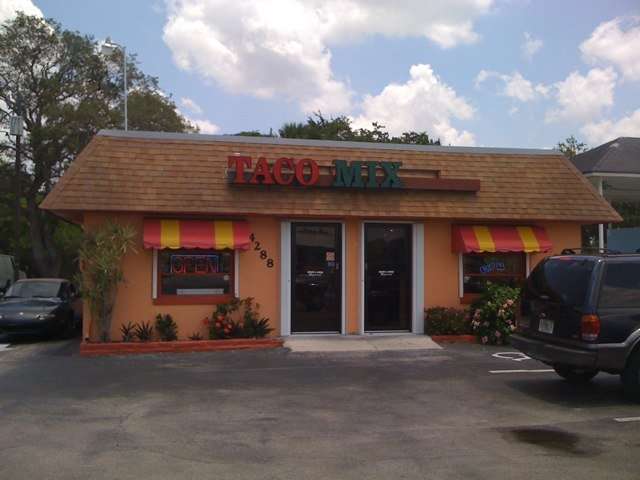 I have loved tacos since they were first introduced to me by my sister-in-law Wendy in 1973. Since then, I can't get enough of them. Taco Mix has the best tacos I've ever eaten, and I've eaten a lot of them. In my opinion, their offerings beat the big chains all to heck.
Hard shell or soft shell ground beef tacos cost $ 0.85 each. They also have soft shell chicken tacos for $ 2.00 each. They have steak burritos, quesadillas, Cuban sandwiches and more. You can't go wrong.
The owner and his family are Cuban, so there are plenty of dishes from that Caribbean country. One of my favorites is picadillo, a specially spiced ground beef served with rice and plantains.
This small restaurant is a place where you can feed three adults and two kids for about $20. I know it can be done because I did it. Prices are very reasonable, especially by Naples and Bonita Springs standards. There are enough locals that come in to keep prices and quality on a better level than most places that just cater to tourists.
They have beer, but no hard liquor. If you like Tex-Mex and Cuban, you will love this place.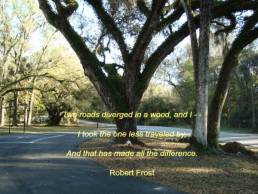 Over 65,000 followers can't be wrong. Learn about off the beaten path Old Florida, historic towns, attractions,  festivals, scenic drives and more.
Like Us On Facebook
Return From Taco Mix To Florida Restaurants
Return To Florida Backroads Travel Home