WINDERMERE, FLORIDA

Windermere, Florida is one of the nicest small towns in Florida.
About 2,000 people live among the large oaks located on an isthmus on the Butler Chain of Lakes west of Orlando.
Founded in 1889,  Windermere is one of the oldest communities in Orange County, Florida.
By 1910, the Windermere Improvement Company had been formed, homes were built and thousands of acres of citrus planted all around the area.
Many of these old homes and buildings have been preserved and add to the charm of this little place nestled among the old oaks and clear lakes of Central Florida.
Windermere Was Home To Disney Executives
In the early days of the construction of Walt Disney World, the 1960's and 1970's, many Disney executives lived in Windermere, including Don Edgren, Bob Allen and Admiral Joe Fowler.
In more recent years, plush golf course developments like Isleworth, home of Tiger Woods and other celebrities, have popped up on the edges of Windermere.
Maybe these fancy new places have a Windermere address, but they are far removed from the laid back beautiful homes of what I guess I'll call "old Windermere".
Windermere's location on the isthmus puts it on the shortest path between the east and west sides of the chain of lakes.  The next lake crossing to the south is 7.5 miles away at Lake Buena Vista where CR-535 and Apopka-Vineland Road intersect. The next lake crossing to the north is at Gotha, 2 miles north.
This has made Windermere a busy little place for traffic, but the town has handled it beautifully with roundabouts and other traffic calming techniques.
They don't mind handing out speeding tickets, either.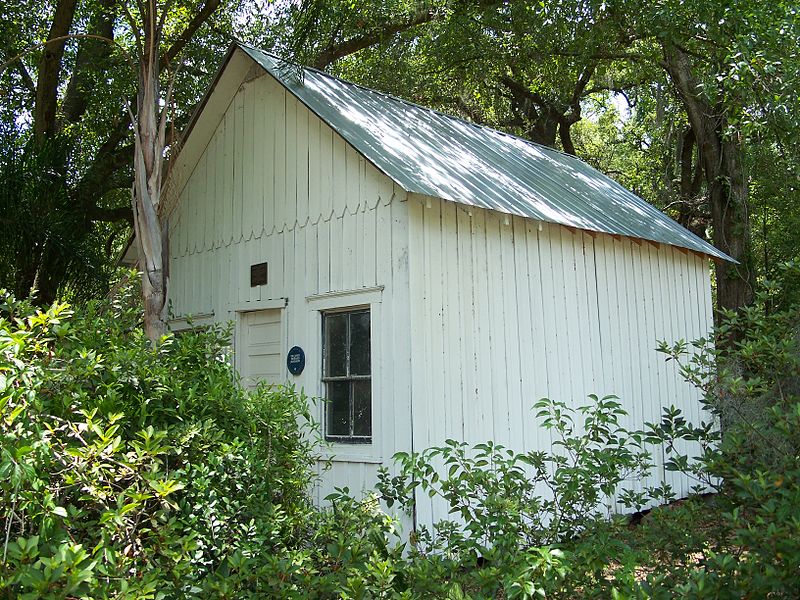 An interesting little place to see while you are in town is the Windermere School.  It is on the National Register of Historic Places.  It is located at 113 West Seventh Avenue.  Just park your car and walk right up to it.
Windermere is a pleasant and peaceful place to spend a day; you won't feel like speeding through this pretty little town.  Although the main drag is paved, most of the residential streets are not.  The residents want it that way and have resisted many times the efforts of some to lay down asphalt.
Very few tourists venture off the paved road into the unknown of the dirt trails that lead off through the tree canopies to who knows where.  Most folks do not want to take the road less traveled;  Windermere folks seem to know that and treasure and protect their solitude.
Stop and buy some wine at Tim's Wine Market, have lunch next door at the Dixie Cream Cafe, or go down the road to Gotha for lunch at one of the neatest restaurants in the area.
Tim's doesn't sell wine by the glass.  They allowed me to buy a bottle and drink some of it at their big guest table while watching the World Cup soccer match between Colombia and Brazil.
This neat little place is in nearby Gotha at 1236 Hempel Avenue.  Its phone number is 407-296-0609.
---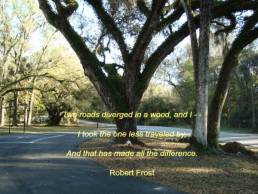 Over 65,000 followers can't be wrong. Learn about off the beaten path Old Florida, historic towns, attractions,  festivals, scenic drives and more.
Like Us On Facebook
Return From Windermere Florida To Florida Towns

Return To Central Florida Travel Guide 

Return To Florida Backroads Travel Home