SOME FLORIDA ATTRACTIONS THAT SURVIVED WALT DISNEY WORLD
Walt Disney World opened for business near Orlando in October 1971.  The crowds that visit the giant theme park have since made it the world's most popular tourist attraction. 
It is estimated that in 2018 a whopping 58 million people visited the Magic Kingdom and the other Disney parks and resorts.
Not Really Mickey Mouse, An Impersonator
The attraction has also driven tremendous development in Central Florida.  These new people and tourists have created a nightmare network of new highways to handle the traffic. 
Many of the older Florida tourist attractions could not compete with Disney and the giant theme parks that followed.  You can read about many of them at Florida's Lost Attractions.
On a historic note, there were quite a few smaller attractions in Florida that were here before Disney.
Here are some of them that have survived and still entertain visitors in more quiet regions of Central Florida.
---
ATTRACTIONS THAT SURVIVED WALT DISNEY WORLD
---
BOK TOWER AND GARDENS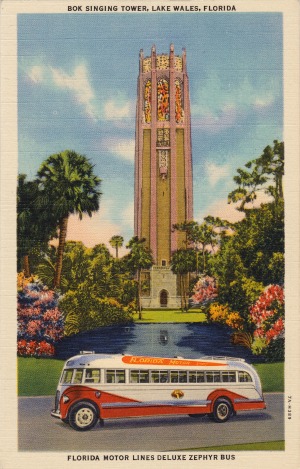 Bok Tower Gardens, Lake Wales.  Home of the singing carillon tower, beautiful gardens, and tranquility since 1929.
---
FLORIDA CITRUS TOWER
Florida Citrus Tower
Florida Citrus Tower, Clermont.  Built in 1956 and one of Central Florida's earliest big time attractions.
---
GATORLAND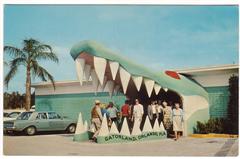 Gatorland
Gatorland, Kissimmee.  People's never ending fascination with alligators has made this place popular since 1949.
---
HARRY P. LEU GARDENS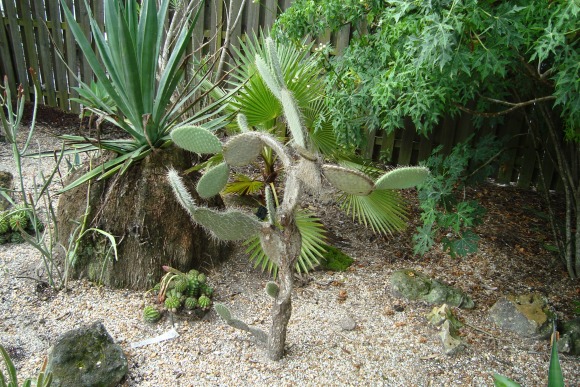 This botanical treasure land in Orlando has been entertaining visitors since opening in 1961.
---
SPOOK HILL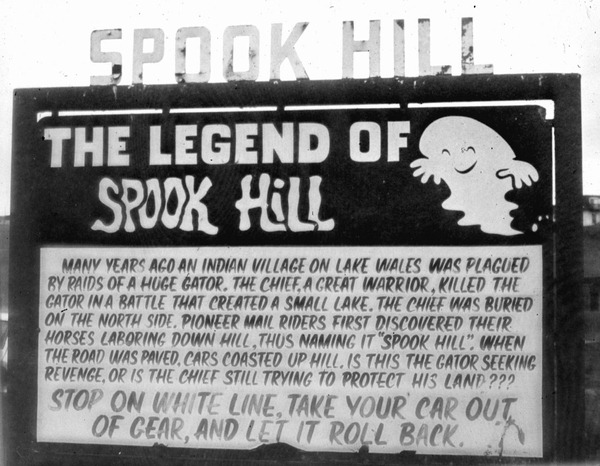 Spook Hill
Spook Hill, Lake Wales.  This free attraction has been mystifying visitors since automobiles were invented.
---
WEEKI WACHEE SPRINGS MERMAID SHOW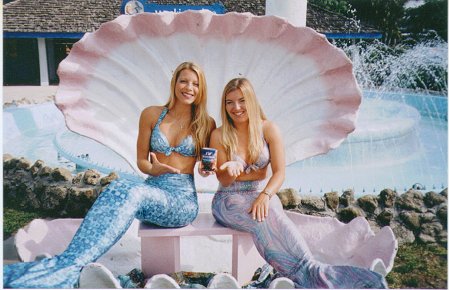 Weeki Wachee Springs
Weeki Wachee Springs, Weeki Wachee.  The "City of Mermaids" has been delighting visitors since 1947 although now it is part of a state park. 
---
WINTER PARK SCENIC BOAT TOUR
Winter Park Scenic Boat Tour
Winter Park Scenic Boat Tour, Winter Park.  This tour of local lakes has been enjoyed by thousands of folks since 1938. 
---
---

Our Facebook page has more than 129,275 followers who love off the beaten path Florida: towns, tourist attractions, maps, lodging, food, festivals, scenic road trips, day trips, history, culture, nostalgia, and more.  We post articles every day.  Please check it out and if you like it, we would appreciate a "like" from you.
---
---
By Mike Miller, Copyright 2009-2023
Florida-Back-Roads-Travel.com
Florida Back Roads Travel is not affiliated with or endorsed by Backroads, a California-based tour operator which arranges and conducts travel programs throughout the world.