PANAMA CITY FLORIDA

Panama City, Florida Things To Do, Lodging, Dining, & Real Estate At End Of Article
Panama City, Florida is a city on the Gulf of Mexico in the Florida Panhandle.  It is the largest city in Bay County with a population of 34,045.
It seems larger because of the adjacent communities of Lynn Haven, population 20,948, and Panama City Beach, population 18,294.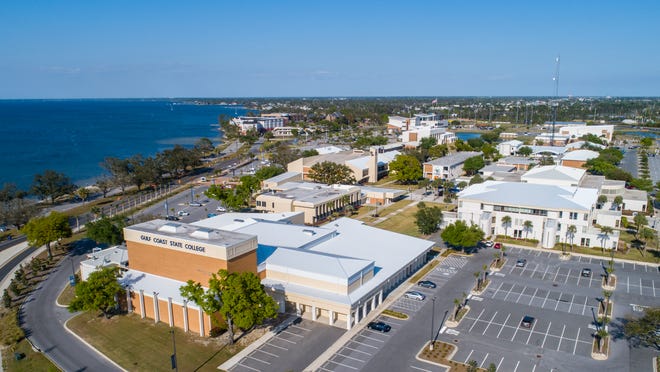 Panama City, Gulf Coast College
The main highway serving Panama City is US-98 which runs along the Gulf of Mexico in this part of the state.
HISTORY OF PANAMA CITY FLORIDA
Panama City and Bay County may be young compared to Pensacola and St Augustine, but the region has seen much throughout history.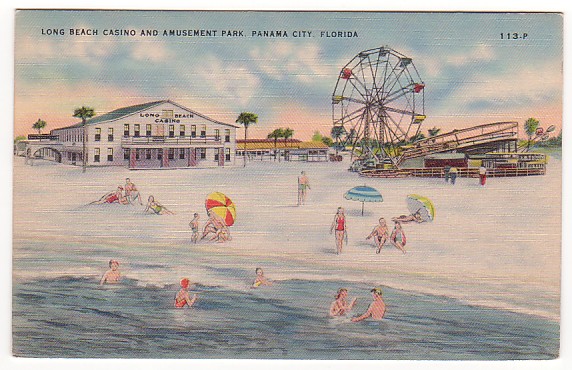 Vintage Postcard Panama City
St. Andrew's Bay was visited by the expeditions of DeSoto, Pineda, Navarez and other Spanish explorers in the 16th century.
The town was originally named Harrison City in honor of Tippecanoe tough guy and 9th US President William H. Harrison. 
The name was changed to Panama City since a line drawn on the map from Chicago to the Panama Canal runs through the city.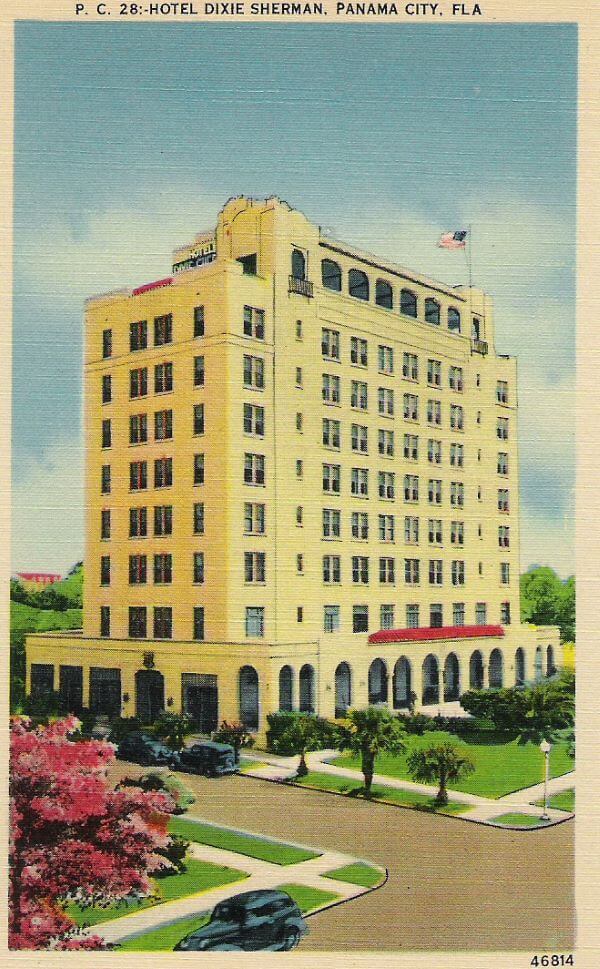 Vintage Postcard, Hotel Dixie Sherman
While "Panama City" may look better on travel brochures, the city does still honor the former President with Harrison Avenue.
St. Andrews, Panama City's "Old Town", was very important to the Confederacy during the Civil War. 
The deep harbor and the bayous surrounding St. Andrew's Bay made good hideouts for Confederate blockade runners.
Many supplies that were desperately needed by the war effort were brought in through this part of Florida.
Several salt works in the area supplied the Confederacy, to such a degree that the Union had to send ironclads in to halt the operations.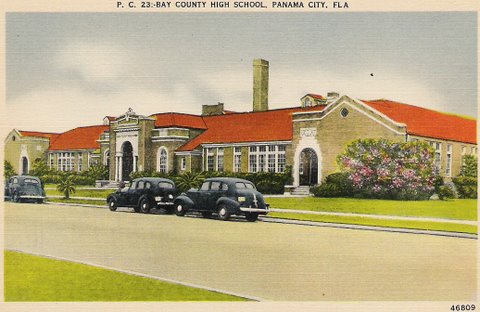 Bay High School
St. Andrews itself was almost completely destroyed by a blockading Union fleet.
Speaking of salt, the white sands of the Emerald Coast around Panama City Beach are of such a fine grade that in the 19th and 20th centuries many unscrupulous traders sold them as sugar or salt.
That would throw a wrench in anyone's recipe!
PANAMA CITY FLORIDA TODAY
Like many spots in Florida, Panama City soon became popular with well-to-do snowbirds from the north.
Today, Panama City Beach is better known than its older neighbor, but Panama City has a lot more history.
During World War II, the city became an important center for shipping and ship building. Tyndall Air Force Base was opened in 1941 and is still a major employer in the area.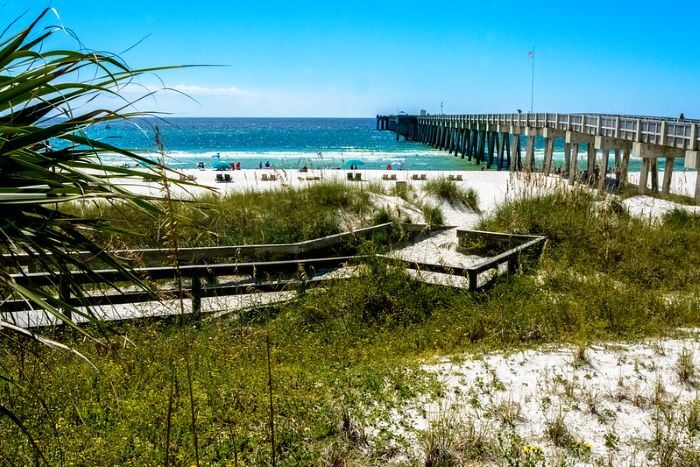 Panama City Beach
Flickr/Domenico Convertini
The city grew and eventually enveloped nearby townships like the aforementioned St. Andrews, which is now a restored historic district with many renovation projects under way.

With its history, colorful buildings and beautiful emerald waters, Panama City and Panama City Beach have largely replaced Daytona as the destination of choice for Spring Breakers.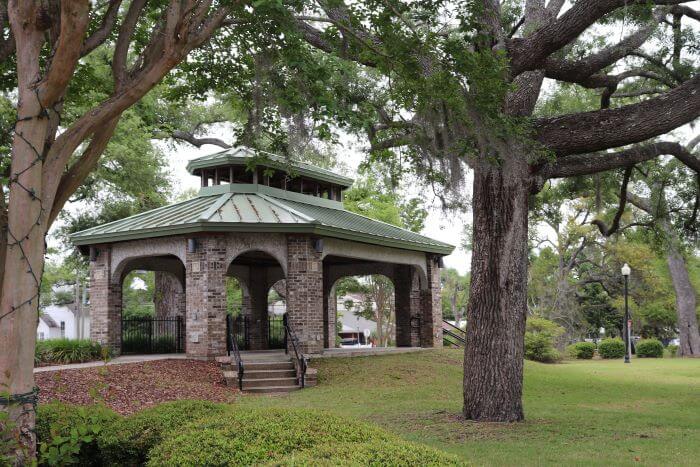 Panama City Oaks By The Bay Park
The beautiful beaches are a great place to spend a day or a vacation unless the Spring Breakers are in town.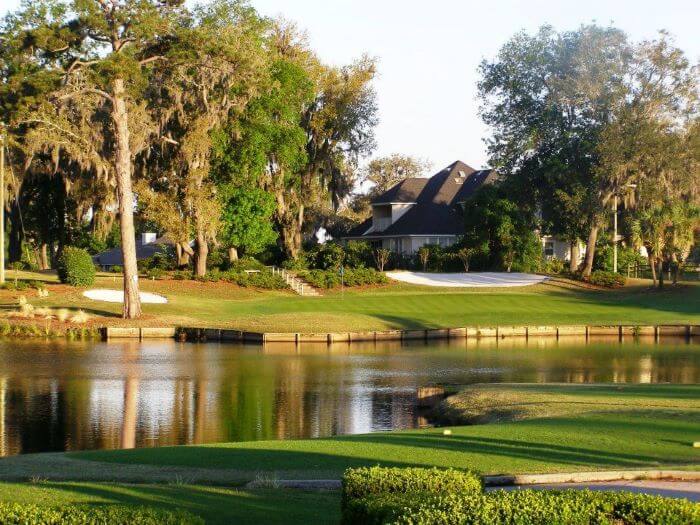 Panama Country Club Lynn Haven
It still has the unofficial name "Redneck Riviera" because of its popularity with the nearby residents of Alabama and Georgia and the rest of the Florida Panhandle.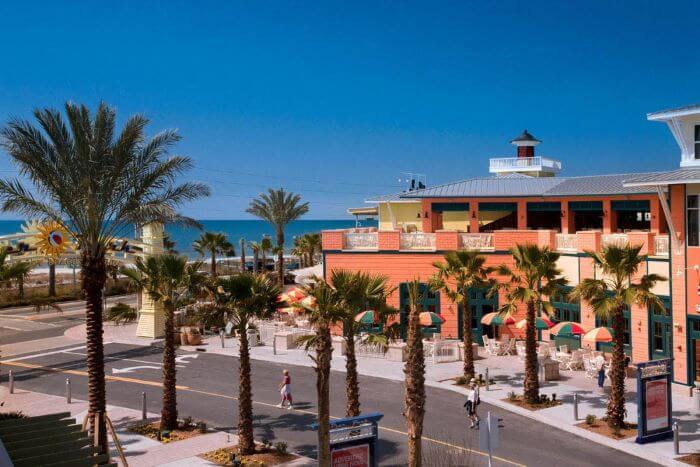 Panama City Beach Pier Park Shops
PANAMA CITY HERITAGE SITES
Junior Museum of Bay County
Museum of Man in the Sea
Panama City Main Street
SS Tarpon Underwater Archaeological Preserve
St. Andrews State Park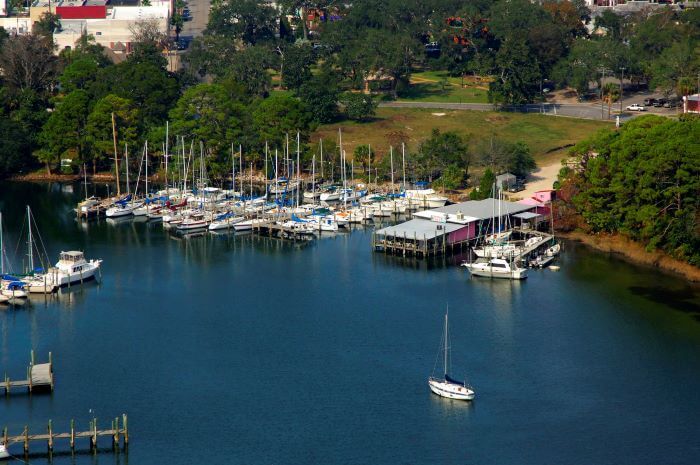 Panama City Bayou Joe's Marina
HOW TO GET TO PANAMA CITY
Panama City, Florida is on the Gulf of Mexico about halfway between Pensacola and Tallahassee.
It is connected to the outside world by US-231, which terminates in the city, and is on US-98, the main highway along the Gulf Coast.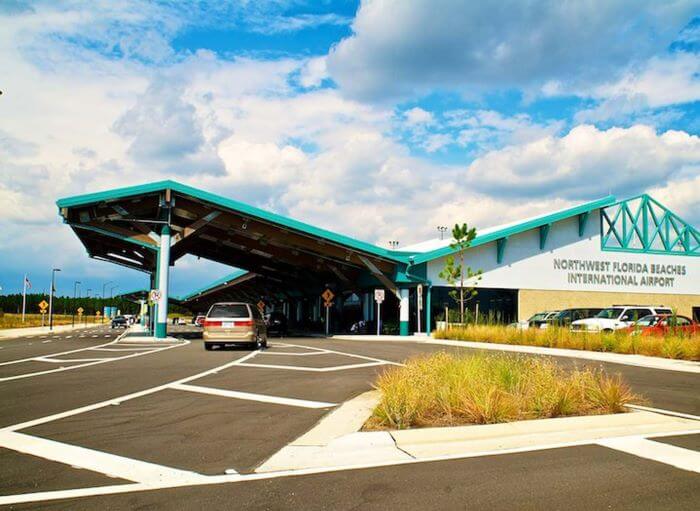 Panama City Northwest Florida Beaches International Airpor
The Northwest Florida Beaches International Airport serves Panama City from cities all over the United States and the rest of the world.

Panama City has several amusement parks where the whole family can have a good time.  One of the best is Gulf World Marine Park.
This attraction provides entertainment while contributing to the conservation and study of marine mammals.  They have dolphins in various habitats, and you can also learn about manatees and sea lions.
Recommended Panama City Restaurant
UNCLE ERNIE'S BAYFRONT GRILL

1151 Bayview Avenue
Panama City, Florida 32401
Tel:  850-763-8427
We tried Uncle Ernie's on a recent trip to the panhandle and really liked it. It overlooks St. Andrews marina, and has a very comfortable nautical atmosphere including old photos on the walls.

There were five of us in our group: three adults and two children, so we got to sample quite a bit of their menu.
We were also seated very promptly in the air conditioned interior. That was great, because it was 90 degrees outside.
I had blackened grouper and it was great. Another of the group had the shrimp dinner, said it was great, and one of the children had a hamburger which he really loved.
We were given the choice of soup or salad as appetizers, and our salads were great. They also served nice hot bread with butter. It was perfect.
Although primarily a seafood place, you can also get steaks and several Greek or Italian dishes. Dinner prices range between $ 15.00 to $ 25.00.
They have a big wine list and a good selection of beer including some microbrews made at Ernie's. They also have a full liquor bar with live music for entertainment on some nights.
Service was very good and friendly, and we will certainly go back again.
---
 ALL ABOUT PANAMA CITY, FLORIDA
---
PANAMA CITY FLORIDA INTERACTIVE GOOGLE MAP
---
---
---

Our Facebook page has more than 124,760 followers who love off the beaten path Florida: towns, tourist attractions, maps, lodging, food, festivals, scenic road trips, day trips, history, culture, nostalgia, and more.  We post articles every day.  Please check it out and if you like it, we would appreciate a "like" from you.
---
By Mike Miller, Copyright 2009-2023
Florida-Back-Roads-Travel.com
Florida Back Roads Travel is not affiliated with or endorsed by Backroads, a California-based tour operator which arranges and conducts travel programs throughout the world.