SOPCHOPPY,  FLORIDA

Updated January 28, 2021
The words Sopchoppy, Florida just seem to roll off your tongue.  Along with Two Egg, the name Sopchoppy has become the quintessential metaphor for rural Florida.
Sopchoppy is in the Florida Big Bend country south of Tallahassee, in Wakulla County, where the Florida coast starts its bend west from the main peninsula toward the panhandle.
The town is on the Sopchoppy River at the edge of the huge Apalachicola National Forest, and has a population of about 500.
The name comes from an old Indian word for river.
The town was born in 1894 when the railroad came through this area.
You may be a true Floridian if you know that Sopchoppy is the location of the annual Worm Gruntin' Festival.
The first festival was in the year 2000.
It always takes place on the second Saturday of April.  People come from all over Florida, Georgia and Alabama to watch the festivities.
The photo is of Gary Revell, a professional worm grunter and a previous King of the Festival.
SOPCHOPPY IS THE WORM GRUNTIN' CAPITAL OF THE WORLD
Sopchoppy claims to be the "Worm Gruntin' Capital of the World", and I for one am not going to challenge their claim.
I remember seeing it featured many years ago on CBS's Sunday Morning back when Charles Kuralt visited and interviewed some worm grunters.
It was also featured on Discovery Channel's "Dirty Jobs" starring Mike Rowe.
Worm grunting involves sticking a wooden stake, or stob, into the ground and rubbing it with a flat piece of iron like a car leaf spring to make the stake send vibrations into the ground.
The sound it makes when done right sounds like the grunting of a bullfrog.
Worms think the sound is coming from moles, however, who love to eat worms. So the worms wiggle up to the surface thinking they are escaping from the burrowing moles only to end up in a worm grunter's bait bucket.
Some folks are far better than others at worm gruntin. It seems to be an art more than a science.
An interesting structure in Sopchoppy is the old high school gymnasium.  It is listed on the National Register of Historic Places.
SOPCHOPPY INTERACTIVE GOOGLE MAP
---
---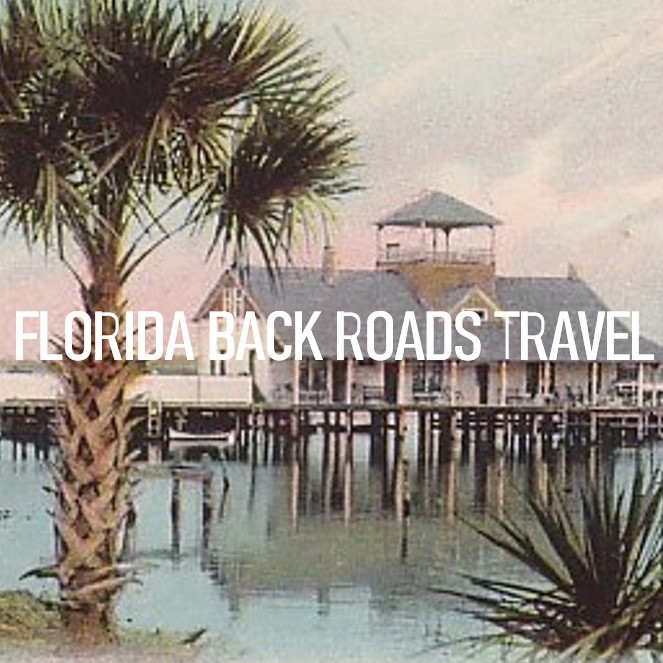 Our Facebook page has more than 107,251 followers who love off the beaten path Florida: towns, tourist attractions, maps, lodging, food, festivals, scenic road trips, day trips, history, culture, nostalgia, and more. 
Take a look. If you enjoy what you see, please give us a like.
---
---
Florida Back Roads Travel is not affiliated with or endorsed by Backroads, a California-based tour operator which arranges and conducts travel programs throughout the world.
By Mike Miller, Copyright 2009-2021 Florida-Back-Roads-Travel.com