THE YEARLING RESTAURANT
Updated April 8, 2021
The Yearling Restaurant in Cross Creek is a historic treasure and the food is great, too.  This rustic old place has been a Florida dining legend since 1952.

For many years, with some interruptions, this quaint dining place served thousands of hungry Florida Gator fans, including me. 

It was a tradition for many of us Gator faithful who would stop in after a University of Florida football game in Gainesville on our separate ways back to Orlando, Tampa, and other Florida towns south of Gainesville.
The Yearling Restaurant has a Hawthorne mailing address, but the physical location of this place is in Cross Creek.

If you love Old Florida and the Pulitzer Prize winning work of Marjorie Kinnan Rawlings, you should really visit this Old Florida restaurant.
Although The Yearling is noted for its authentic Florida cracker cuisine, it is it's proximity to Cross Creek and Marjorie Kinnan Rawlings State Park that makes it a special treat for lovers of Old Florida.
Just don't be expecting a fancy literary boutique style cafe; this is a southern restaurant, and it's in the middle of rural cracker country.
The weathered old restaurant building is not impressive from the outside, but don't let that stop you from going inside. This rustic old place is where you go for good ole Florida vittles.
I first discovered this Old Florida treasure in 1963 while a student at the University of Florida in nearby Gainesville. 
I was still Yankee wet behind the years in those days, and was quite dubious about the food.
I knew nothing about gator tail, cooter (freshwater turtle), grits and greens (turnip greens).
The restaurant was a favorite for Gator football fans travelling home from Gainesville after Gator home games. It closed a couple of times over the years, but has been reopened now since 2002.
The atmosphere inside the old building is rustic, warm and friendly and relaxing. It is family friendly, but the bar and lounge is still a place one wouldn't mind taking a date for relaxation and music.
The food and service and music have usually been good the several times I have visited.
My advice is to stick with simple favorites, especially the local dishes such as catfish, frog legs, cheese grits, greens and coleslaw.
Cooter is no longer on the menu, but there is still plenty of other good stuff you will enjoy.  I like fried food, and The Yearling is good at it and keeps it from getting too greasy.
They also serve venison (if you loved Bambi and the deer in the movie The Yearling, pass this one up), along with more conventional food animals like shrimp, grouper, prime rib and even a few fancier items like escargot and filet mignon.
Being a southern restaurant, you'd better ask for "unsweetened" ice tea if that's your preference, because "sweet tea" is automatically served.
The full bar can also provide you anything else you'd like to drink. I'm not normally a dessert person, but love to have their sour orange pie when I am there.
Willie "Big Toe" Green has been the entertainer on a few of my recent visits. He specializes in blues music on the guitar and harmonica, and he is very good.
I don't know the story of his nickname, but his music makes you want to stay around for a few more drinks than you normally would. You might be wise to bring along a sober friend to drive you home. 

Another option is to spend the night in one of the rustic cabins adjacent to the property or stay at the Herlong Mansion bed and breakfast in nearby Micanopy.
The Yearling is in the middle of Old Florida fish camp country, and well worth a visit. It is where I learned there are two kinds of Yankees: those that love southern food and culture, and those that don't.
Speaking for myself, I am one of the former.
Operating hours:
Thu:  Noon-8:00 PM
Fri:    Noon-9:00 PM
Sat:   Noon-9:00 PM
Sun:  Noon-8:00 PM
Make sure to call them before you go just to make sure.
---
---
---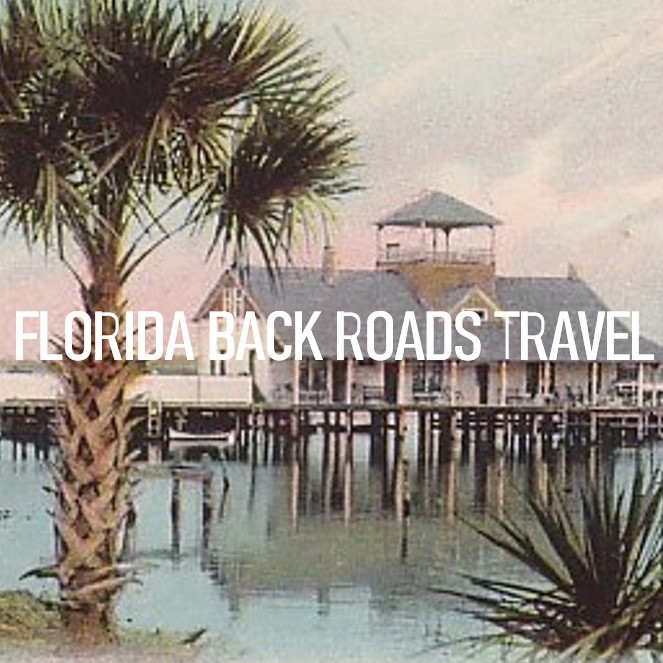 Our Facebook page has more than 107,251 followers who love off the beaten path Florida: towns, tourist attractions, maps, lodging, food, festivals, scenic road trips, day trips, history, culture, nostalgia, and more. 
Take a look. If you enjoy what you see, please give us a like.
---
---
Florida Back Roads Travel is not affiliated with or endorsed by Backroads, a California-based tour operator which arranges and conducts travel programs throughout the world.
By Mike Miller, Copyright 2009-2021 Florida-Back-Roads-Travel.com