ARCADIA, FLORIDA

Arcadia, Florida Things To Do, Lodging, Dining, & Real Estate At End Of Article
Arcadia, Florida is a town of about 7,527 people located in the Florida Heartland.
It is at the intersection of US-17 and SR-70.  It is about an hour east of Sarasota, an hour west of Okeechobee, an hour north of Fort Myers, and one half hour south of Wauchula.  
This part of Florida is cattle country, although citrus and watermelons are important also.
Cowboys are seen everywhere in Arcadia and the surrounding farms and villages.  These are not drug store cowboys; they are the real thing.
HISTORY OF ARCADIA FLORIDA
Some historians say that a Reverend Hendry named the town in honor of Arcadia Albritton, a daughter of pioneer settlers who baked him a birthday cake.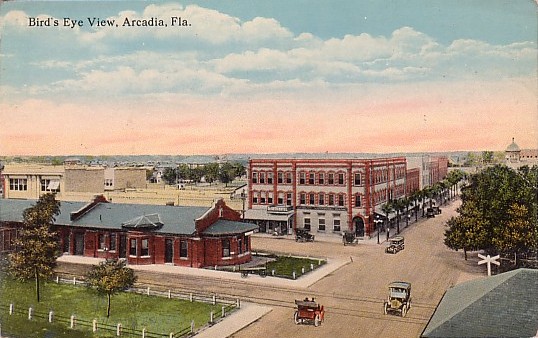 In the 1880's Arcadia was the county seat of a very large county - DeSoto County - that would eventually be divided into several smaller ones.

Charlotte, Hardee, Glades and Highlands Counties were broken out of DeSoto County, with Arcadia remaining the County Seat of DeSoto County.
These lands, and those of neighboring Polk County, are in the heart of south central and southwest Florida had some of the most extensive cattle ranching operations in the state.
On Thanksgiving Day 1905 Arcadia was nearly destroyed by a huge fire that burned down most of the business district. Most of the older buildings in town are dated from the years after that event.
In World War One, Arcadia was home to Carlstrom Field.

Carlstrom Field, Arcadia, Florida - U.S. Army Photo
It has quite a history through the years. It was used for pilot training during World War One, along with nearby Dorr Field, and closed by 1923.
The buildings were sold off or torn down by 1926 and the land was leased to area farmers and ranchers. Then, it was activated again in 1941 for training World War Two pilots, with brand new buildings, and run by Embry-Riddle Academy.
In addition to US pilots, Embry-Riddle was also contracted to train the Royal Air Force out of this spot, from 1941-1943.
Closing in 1945, it was sold to the State and a psychiatric hospital was opened in 1947, until its closing in 2002.
After that the old base served as the Desoto County Juvenile Correctional Complex, which was a juvenile facility for girls. That closed in 2011 due to budget cuts and is now privately owned.
A few of the old buildings used for pilot training are still standing, and a plaque on the administration building memorializes the old Carlstrom Field.
You can still see the outlines of the old airfields on aerial photographs of the area.
Arcadia is a Florida Main Street community, and downtown Arcadia has been developed into a pleasant location with at least 25 antique shops, many restaurants and mini-parks.
While Arcadia City Center is only 4 square miles, it manages to honor its history, draw antique lovers from all over, and offer something for all interests.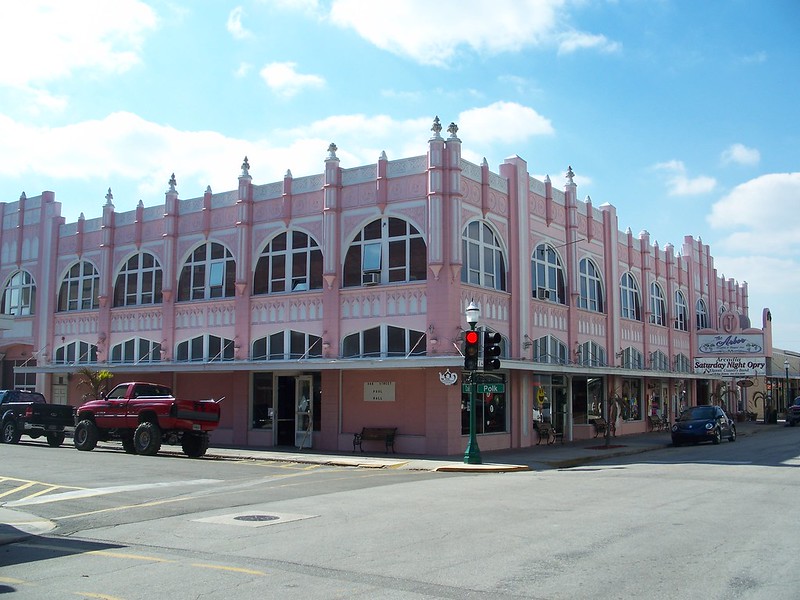 Arcade-Koch Building, Arcadia Historic District
Flickr/ebyabe
The city's historic district is on the National Register of Historic Places. 
Antique lovers throughout the state recognize Arcadia as the best places to come when looking for old treasures.
You can take a walking tour any day, but on the fourth Saturday of each month the downtown streets are turned into a festival where vendors sell you art, produce, and other things.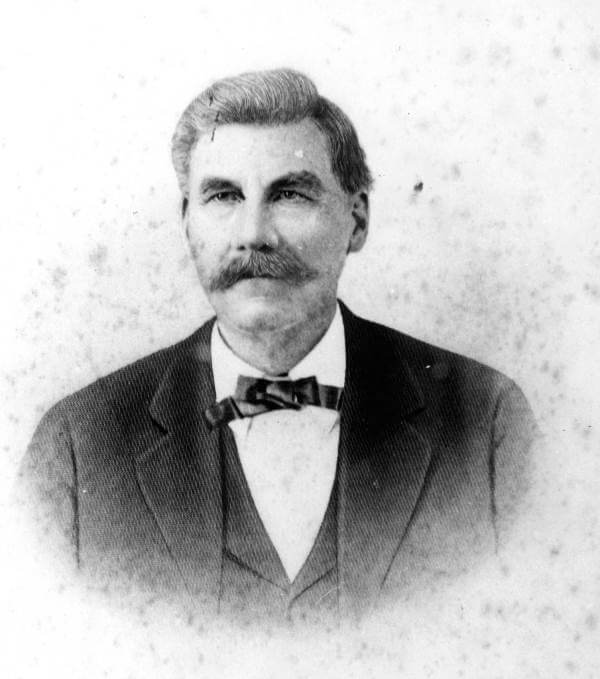 Arcadia was the home country of pioneer cattleman Ziba King, one of the largest cattle ranchers in Florida at one time. Hundreds of his descendants still live in Florida.
Arcadia's cowboy heritage is also evident in the many rodeos held each year.
The city of Arcadia was voted to hold the "Best Rodeo" by Florida Monthly Magazine. Most prominent of these is Arcadia All-Florida Championship Rodeo, an annual event held in March.
Run by the non-profit organization, Arcadia All-Florida Championship Rodeo, Inc., it has grown from its early local pioneer days in 1928 to a national sport drawing athletes from around the country.
Events include bareback, steer wrestling, barrel racing and bull-riding.  Cowboys from all over the United States enter this competition each year. 
Winners look forward to heading to the National finals in Las Vegas.
The annual Watermelon Festival is held each May during harvest season.  The celebration includes parades, car shows, music, and other events.
Nature lovers also enjoy paddling canoes down the Peace River that flows along the west side of town on its way down to Charlotte Harbor at Punta Gorda.
Fishing is also popular along the river.
Campers and RVers will also enjoy the Arcadia Peace River Campground.
Peace River Campground is unusual as it's family-owned, with 160 acres of land including a mile of riverfront, has a small store for amenities and organized activities for the whole family.
Peace River Charters offers private and public swamp boat and airboat tours and canoe tours, horseback tours and canoe rentals for those who want to venture off alone.
Kayak Eco Tours offers kayak rentals and kayak tours.
Both companies also operate in Arcadia's Desoto Marina, on the Peace River, and there is a casual fun spot there to grab a bite to eat, called the Nav-A-Gator Bar & Grill.
It's an Old Florida fish camp style restaurant, with burgers, fresh seafood dishes, a full-service bar and often there is live music to go along with it.
Canoe Outpost is the oldest and largest paddlesport outfitter in Florida and is available along Peace River, just behind the campground. You can rent canoes, kayaks and full camping supplies including tents and sleeping bags.
You can enjoy some fresh squeezed orange or grapefruit juice and learn more about citrus production by taking a tour of Joshua Citrus, a family-owned citrus grove that has been in operation since 1880.
Arcadia also has a municipal golf course, open for visitors. In addition to the course, it has a practice facility, a driving range and offers clinics and lessons, all with very affordable prices.
When you're in Arcadia, swing west a little and visit Solomon's Castle in the tiny community of Ona. The castle is one of Florida's most unusual tourist attractions.
---
ALL ABOUT ARCADIA, FLORIDA
---
INTERACTIVE GOOGLE MAP OF ARCADIA, FLORIDA
---
---
---

Our Facebook page has more than 125,161 followers who love off the beaten path Florida: towns, tourist attractions, maps, lodging, food, festivals, scenic road trips, day trips, history, culture, nostalgia, and more.  We post articles every day.  Please check it out and if you like it, we would appreciate a "like" from you.
---
By Mike Miller, Copyright 2009-2023
Florida-Back-Roads-Travel.com
Florida Back Roads Travel is not affiliated with or endorsed by Backroads, a California-based tour operator which arranges and conducts travel programs throughout the world.