DAVID T. WARNER
David T Warner was born in 1948 and died on January 3, 2012. Toward the end of his life he lived in Lochloosa, near Cross Creek, Florida.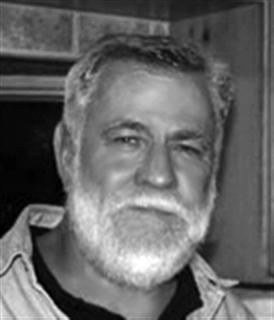 He was very skilled in describing Old Florida and the Florida Crackers that used to live here along with their modern ancestors.
His family were Florida pioneers. Among them were his grandfather, Senator J. Turner Butler, and his great uncle former Sheriff Jim Turner.
Warner wrote many articles and short stories for literary, New Age, regional and national magazines and was one of the most prolific Florida authors.
He was also a contributing editor to "Gulfshore Life"and "Sarasota Magazine".  He wrote and produced two travel videos, "Bimini By The Sea", and "Cowboys and Indians and UFO's."
Warner was one of the contributing authors of "A Book Lovers Guide To Florida" that talks about Florida authors and where they lived and worked.
Warner wandered around Florida and was a keen observer of the people he met along the way.
In earlier days he lived in Sarasota and was a friend of John D. MacDonald and some other famous Florida authors. He and MacDonald and other well known Florida authors, artists and cartoonists used to meet at a "liar's lunch" every Friday afternoon.  Among the other attendees were author Borden Deal and "Hagar the Horrible" creator Dik Browne.
One of Warner's other adventures was owning the Sarasota adult movie theater where Pee Wee Herman got busted by the cops. Warner was an absentee owner when it happened, but he told some interesting stories about those days.
Warner loved Bimini, and once interviewed "the other Hemingway" down there:  Papa's brother Leicester.
ABOUT DAVID T. WARNER FLORIDA BOOKS
Here is a listing of some of David T Warner's books that have a Florida theme and setting:
(1999) High Sheriff Jim Turner.The sheriff was one of Warner's relatives, an honorable man who dealt with an often dishonorable world in Old Florida.





(2001)Vanishing Florida. Warner writes of timeless Florida. He writes of places like Crescent City and the St. Johns River. He tells of places that make Marjorie Kinnan Rawling's books "Cross Creek" and "The Yearling" come alive; of places like Eatonville, where Zora Neale Hurston lived, and St. Petersburg, where Jack Kerouac died; of places like Cassadaga, where you can have your fortune told, and Tallahassee, where the presidency-and our nation's fortunes were twice decided.

David T. Warner also published numerous articles and short stories with Florida themes and settings.
---
Our Facebook page has more than 88,112 followers who love off the beaten path Florida: towns, tourist attractions, back road maps, lodging, festivals, highway maps, scenic road trips, day trips, history, culture, nostalgia, and more.
Take a look. If you enjoy what you see, please give us a like.
---
Subscribe to our Free Ezine, Florida Heritage Travel