ERNEST HEMINGWAY
A Florida Author
Ernest Hemingway was born on July 21, 1899, and died by suicide on July 2, 1961.  He is probably the most famous writer on this website, and there is abundant information out there about his life, career and works. Most people don't think of him when they are discussing Florida authors.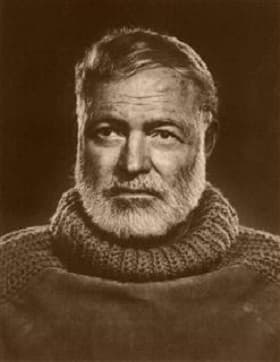 He received the Pulitzer Prize in 1953 for "The Old Man and the Sea", and the Nobel Prize in Literature in 1954.
Hemingway's writing style is characterized by economy of words and understatement.
His work has had a major influence on modern fiction writing.
His heroes are typically stoical men who exhibit an ideal described as "grace under pressure."
Many of his works are now considered classics of American literature.
Ernest Hemingway lived in Key West for several years in the 1930's.  He had a strong work ethic, and got up extremely early every morning to start his writing.  After lunch he loved to hang out and drink for the rest of the day at Sloppy Joe's.
In other words, he was one of the first typical Key West tourists.
His house at 907 Whitehead Street is still a popular tourist attraction.
The house is open to the public for tours 365 days a year from 9 to 5.  Admission for adults is $13.00,  for kids it's $6.00.
Many other writers also have lived in Key West, but we don't consider them Florida authors. Consider Tennessee Williams, Truman Capote and many others.
A neat little book is "The Key West Reader", edited by George Murray.  The book features work from some of the best known Key West writers from 1830 to 1990.
ABOUT HEMINGWAY'S FLORIDA BOOK
"To Have And Have Not" is the only book with a Florida setting that Hemingway wrote in his Key West years and is the reason we include him among Florida authors.
The book was written in 1937, and is a novel about Harry Morgan. Picture Humphrey Bogart, who played Harry in the film of the same name.
Harry is a fishing boat captain who runs contraband between Cuba and Key West, Florida.  The novel depicts Harry as a basically good man who is forced into black market activity by economic forces beyond his control.
The Great Depression features prominently in this book, forcing depravity and starvation on the residents of Key West, referred to as "Conchs."
The book is available at at Amazon.com via this link: To Have and Have Not. Another recent interesting book features a photographic history of Hemingway and his cats. Hemingway's Cats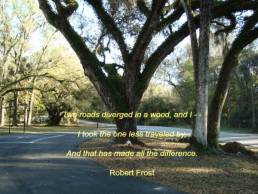 Over 65,000 followers can't be wrong. Learn about off the beaten path Old Florida, historic towns, attractions,  festivals, scenic drives and more.
Like Us On Facebook
Return From Ernest Hemingway To Florida Authors

Return To Florida Backroads Travel Home