EVERGLADES CITY,  FLORIDA
Everglades City Things To Do, Lodging, Dining, & Real Estate At End Of Article
Everglades City, Florida is on the Barron River south of Tamiami Trail in Collier County.  Its nickname is "Gateway to the Ten Thousand Islands", an area known for its fishing.
It is at the end of State Road 29 and takes about 35 minutes to drive there from downtown Naples. It is a small town, with a population around 425 people, more or less.

Everglades City is a great place to stay while exploring the Everglades, Chokoloskee and the Ten Thousand Islands. It is a place of magic and mystery.
It is also a place where hardworking Florida Crackers eked out a living from the shallow waters of the mangrove fringed Everglades, and many still do.
Charlton Tebeau has written a nice book, The Story Of The Chokoloskee Bay Country", that tells about the history of the entire area.
A long time resident of Chokoloskee Island, the late Totch Brown , wrote "Totch: A Life In The Everglades" that has the authentic flavor of somebody who was born and raised there.
Long before Totch's ancestors came to the Chokoloskee Bay country, the Calusa Indians lived in the area.
Early settlers said that the Indians grew potatoes along the banks of the Barron River.
The first white settlers began to show up after the Civil War.
The first permanent settler was William Smith Allen who came to the area in 1873. Another early pioneer was George W. Storter, Jr., who raised sugar cane.
Storter also opened a trading post and post office, and began to entertain Yankee tourists who came to Everglades City on their yachts to hunt and enjoy the great fishing.
The Storter family house eventually became the Everglades Rod and Gun Club. The club has been visited by many famous people, including U.S. presidents.
The entire Chokoloskee Bay area, Marco Island and Naples were in Lee County in those days.
Barron Gift Collier, a successful Memphis businessman, came to the area in 1922 and bought thousands of acres. He also purchased the Everglades Rod and Gun Club, where he operated it as a private club, hosting international dignitaries.
The club became a well-known spot that has seen many guests over the years including several U.S. presidents and many actors and actresses, many when they were filming in the area.
The guest list over the years has included Presidents Roosevelt, Eisenhower and Nixon, author Ernest Hemingway, actors John Wayne, Burl Ives, Gypsy Rose Lee, Burt Reynolds, Sally Field, Sean Connery, and golfer Jack Nicklaus.
It is still in operation today and has maintained its Old Florida feel, honoring its years of history. It is open to the public and has cottages for rent and a dining room overlooking the Barron River.
Since it is both on the Barron River and close to the Everglades, many people come for the fishing. If you are coming for a fishing trip you can also hire a private fishing guide.
CHOKOLOSKEE ISLAND
Everglades City is joined to Chokoloskee Island by a narrow causeway.  In earlier times it was a true island, even more isolated than it is now.
In 1906, Ted Smallwood opened a trading post in Chokoloskee to serve the early settlers and the Seminoles who lived in the area.

The store is still standing and is open now as a museum that gives you a great idea of what the area was like.
It was placed on the National Register of Historic Places in 1974 and is now owned and run by Ted Small's granddaughter Lynn, who hopes to preserve and share its history.
Learn more about Chokoloskee on a separate page on this website, Chokoloskee, Florida.
Barron Collier left a lasting mark in Florida. He was the largest private land owner in the state at the time and was an avid fisherman and outdoorsman.
He invested millions of dollars into the area to develop the wilderness and drain parts of the Everglades.
In 1923 the Florida Legislature created Collier County, named for him, from Lee  County, and Everglades City became the county seat. It was first named Everglade, then Everglades, and finally Everglades City.
Collier pushed the completion of the Tamiami Trail (US-41) from Naples to Miami, and in 1929 built State Road 29 south to Everglades City Florida.
It was the first time the little town had ever been connected to the rest of Florida by road.
Hurricane Donna, one of the most destructive hurricanes on record, visited southwest Florida in 1960 and left tremendous damage in its wake.
Everglades City was especially hard hit. Although there were no deaths in the town, it was reported that more than "50% of the buildings in the city of Everglades were lost".
The county seat was then moved from Everglades City to East Naples, where it still is today.
EVERGLADES CITY WAS THE SQUARE GROUPER CAPITAL
In the 1970's and 1980's, Everglades City and Chokoloskee became notorious for their trade in "square grouper", a euphemism for bales of marijuana.
Boats and airplanes were dropping the stuff into the mangroves of the nearby Ten Thousand Islands where it was picked up by locals and delivered all over the United States.
During Ronald Reagan's "War On Drugs" most of the activity was stopped and had completely dried up by the end of the 1980's.
EVERGLADES NATIONAL PARK
Everglades City is also the main entrance to Everglades National Park. 
The park is the third largest in the continental US, after Yellowstone and Death Valley, and is considered the largest subtropical wilderness in the US.
Its ecosystem is quite complex and layered. It is home to countless species of animals including many considered of threatened status, over 350 species of birds, and many insects.
There is also a vast variety of plant life including over 100 species of native grasses among wide-open grasslands that thrive in dry seasons along with other species that thrive during the wet seasons.
One of the more common is the "saw grass", plentiful in the marshes. While not a true grass, its sharp edges along both sides make traveling through it very difficult.
Flowers are plentiful as well, including native orchid varieties and bromelaids, and there are an abundance of mangrove forests, cypress, royal palm and other trees.
The park provides boat tours and so do some private companies. 
Several places also offer Everglades rentals of canoes and kayaks for some individual exploring of the mangrove coast, guided kayak tours, and even airboat tours through the mangrove tunnels, or eco adventures.
Many of the guided tours are led by a knowledgeable park ranger, including boat tours and nighttime paddling tours, helping to make it a great experience.
For an even more "immersive" experience there are tours that include swamp-walking, also called slough slogging tours.
These walks through the cypress domes are in shallow water, meaning it can be waist high, and the water appears stagnant but it is actually slow moving.
RECOMMENDED RESTAURANT IN EVERGLADES CITY AREA
There are several nice little restaurants in Everglades City.  We like to go to nearby Chokoloskee Island and enjoy Havana Cafe of the Everglades.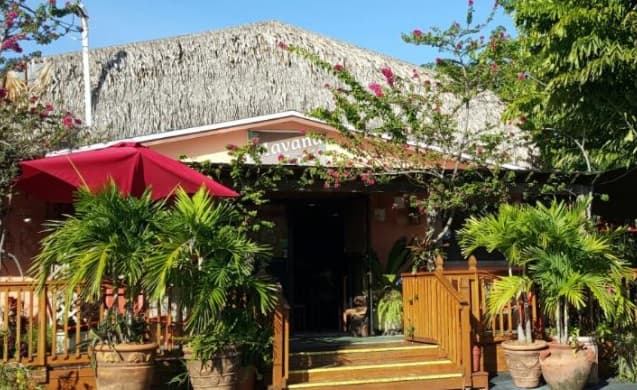 Havana Cafe of the Everglades
---
ALL ABOUT EVERGLADES CITY FLORIDA
---
Everglades City Interactive Map & Directions
---
---
---

Our Facebook page has more than 128,577 followers who love off the beaten path Florida: towns, tourist attractions, maps, lodging, food, festivals, scenic road trips, day trips, history, culture, nostalgia, and more.  We post articles every day.  Please check it out and if you like it, we would appreciate a "like" from you.
---
By Mike Miller, Copyright 2009-2023
Florida-Back-Roads-Travel.com
Florida Back Roads Travel is not affiliated with or endorsed by Backroads, a California-based tour operator which arranges and conducts travel programs throughout the world.