McINTOSH, FLORIDA
McIntosh is on U.S. Highway 441 about 20 miles south of Gainesville.

 You have to get off the road and drive east a block or two to get into the old part of town with its historic old homes and buildings.  When you do, you will see an authentic Old Florida village that is home and work place to real people, not a gentrified made up town like so many these days.
The town was incorporated in 1913 and has remained pretty much the same since I first visited it in 1963.  Residents say that it hasn't changed much in almost 100 years.  The National Register of Historic Places list 68 sites in McIntosh.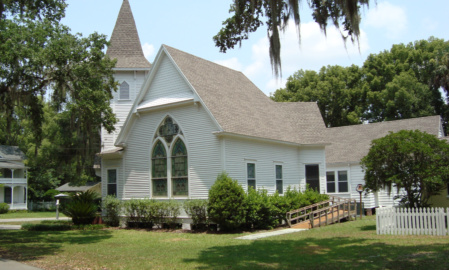 The narrow quiet streets, many of them unpaved, are shaded from the Florida sun by centuries old oak trees draped with Spanish Moss.
The Carpenter Gothic architecture is on display in the McIntosh Historic District in the Presbyterian Church at 5825 Avenue F on the corner of 7th Street.  It was built in 1907 and still serves its congregation.
---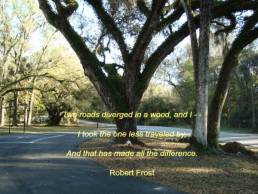 Over 66,000 followers can't be wrong. Learn about off the beaten path Old Florida, historic towns, attractions,  festivals, scenic drives and more.
Like Us On Facebook
Return to Florida Backroads Travel Home