MICANOPY, FLORIDA
Updated November 18, 2020
Micanopy is on the west side of U.S. Highway 441 south of Gainesville.  It is a small village with some nice antique shops and restaurants.  The entire town is designated a historic district.

First let's get the pronunciation out of the way.  It is Mick Can Opie (as in the boy character on the old Andy Griffith Show about Mayberry) - so don't make it rhyme with canopy.
Chief Micanopy
The name comes from a Seminole chief of the same name.  He didn't actually live here, but a lot of his tribesmen did and there was a lot of fighting around Micanopy during the Seminole Wars.
It's hard to think of violence in this peaceful village of about 700 people.  It's more fun to browse the antique shops, an interesting musical instrument shop or just lounge around the small restaurants in town.

Herlong Mansion
Micanopy is also a great place to try a bed and breakfast - perhaps The Herlong Mansion - and take a side trip to nearby Cross Creek, the home of famous author Marjorie Kinnan Rawlings.
The movie "Doc Hollywood" starring Michael J. Fox and Woody Harrelson was largely shot in Micanopy in 1991.
Gift Shop in Micanopy, Florida
Flickr/Todd Van Hoosear
---
RECOMMENDED MICANOPY RESTAURANT

Antonio's Made In Italy
22050 North US Highway 441
Micanopy, Florida 32667
Tel: 352-591-4141
The Depot and Speakeasy
22060 North US Highway 441
Micanopy, Florida 32667
Tel: 352-591-0145
---
Micanopy is a small and quiet little town, so it's somewhat of a surprise to find a restaurant as good as Antonio's four miles south of this historic country town and close to the village of McIntosh.  

It must be an Italian thing, because the minute you walk in here you feel like you're part of a big happy family.  Maybe this is because Antonio was born in Italy.  This is a small intimate restaurant with only about fifty seats, so it's always recommended to make a  reservation.

The have a nice selection of wine and beer to start your meal with, and their appetizers - called anitpasti in Italian - include some tasty items such as sausage and peppers drizzled in goat cheese and vinegar;  clams and mussels alla Divaola;  and Bruschetta Napoletana.
Their full menu is extensive with soups and salads, pasta, chicken, veal, seafood, and sweet desserts.  I like to start a meal with Pasta Fagioli, a traditional Italian soup made with Great Northern beans and fresh vegetables.  One of their most popular dinners is Lobster Ravioli sauteed in a creamy gorgonzola sauce and topped with shrimp.
A good way to finish your meal is with Tiramisu, and theirs is very good.
Antonio's was established in 2013 and already has a wide following of smart diners from all around the area. 
Antonio's also has an affiliated place on the property across the courtyard named The Depot Restaurant and Speakeasy. 
It is inside a historic train station built in 1881 and moved to the site from the nearby town of Reddick in 1978.
Live musical entertainment in the outside courtyard can be enjoyed on weekends, and in non-pandemic times also inside the Speakeasy Room.
Each of these operations also has a full bar and the Speakeasy is well known for its whiskey cabinet.
Antonio's and The Depot are open Wednesday - Thursday, 4:00 pm to 9:00 pm, Friday -Saturday Noon to 10:00 pm, Sunday Noon to 7:00 pm.
THINGS TO DO AND PLACES TO SEE NEAR MICANOPY
Cross Creek & Marjorie Kinnan Rawlings Home
McIntosh and Its Large Historic District
Gainesville and the University of Florida
Historic Evinston & the Wood & Swink Store

---
---
---
---
Want something more private and homelike than a hotel?  Take a look at private homes for rent on the Vacation Rentals by Owner website.
---
---
---
---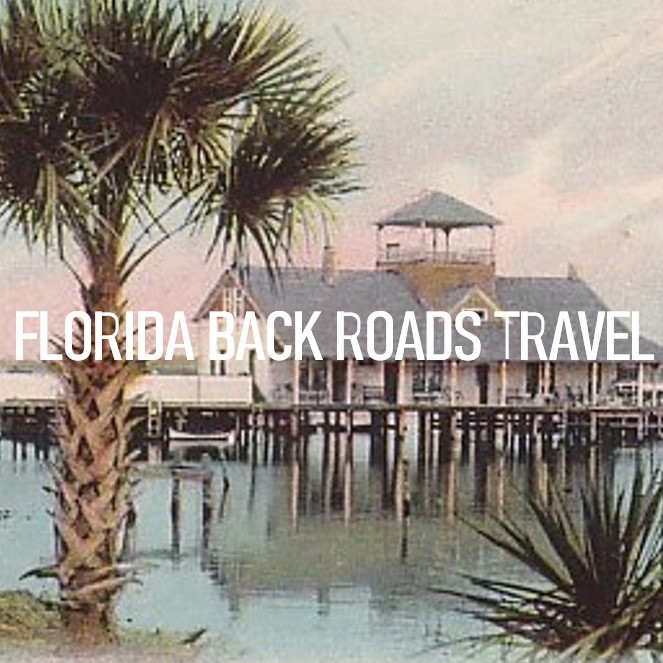 Our Facebook page has more than 102,707 followers who love off the beaten path Florida: towns, tourist attractions, maps, lodging, food, festivals, scenic road trips, day trips, history, culture, nostalgia, and more. 
Take a look. If you enjoy what you see, please give us a like.
---
---
20200918-11-146/20201118-9-47-24.0